U.S. Gave Palestinians $221 Million on Obama's Last Day in Office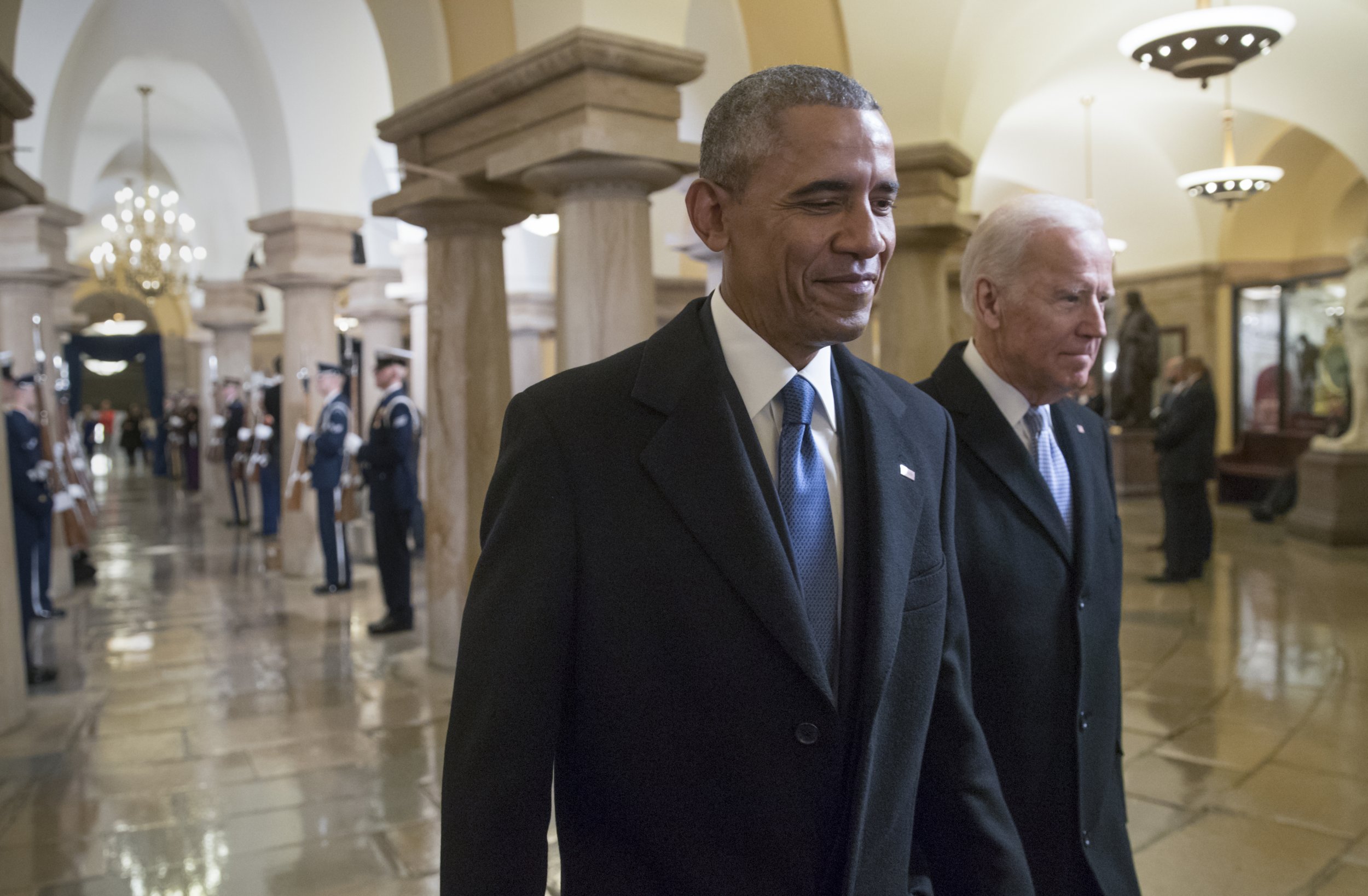 Barack Obama's administration handed the Palestinians $221 million (£177 million) on his last day in office, officials say.
The U.S. State Department released the funds to the Palestinian Authority, the body led by President Mahmoud Abbas that presides over the West Bank.
The money, drawn from the U.S. Agency for International Development, is intended for humanitarian assistance in the West Bank and the Gaza Strip. It is meant to provide assistance for reform in the territories for any future Palestinian state.
It also released $4 million (£2 million) to the Palestinians for climate change programs and $1.25 (£900,00) for the U.N. organizations, congressional officials told the Associated Press.
Congress had approved the funding for 2015 and 2016 but Republican lawmakers had obstructed its release. Their opposition was not legally binding, so Washington proceeded with the move just hours before President Donald Trump entered the White House on January 20.
The gesture, on the surface a farewell gift, will be perceived in Israel as a parting shot at Israeli Prime Minister Benjamin Netanyahu because of the pair's fractured personal relationship, which deteriorated over the course of Obama's tenure.
The pair clashed over several issues viewed in Israel as vital to its national security, including the Iranian nuclear deal signed in July 2015, as well as Israeli policy towards the peace process with the Palestinians. It was a friendship that was never to be, despite Obama's administration handing Israel a record $38 billion (£30 million) arms deal in September last year.
In December, Obama decided against using Washington's veto at the U.N. Security Council for a resolution that condemned Israel's building of settlements, considered illegal by much of the international community, in East Jerusalem and the West Bank. The Palestinians have earmarked both territories for any future Palestinian state. Netanyahu condemned the decision and accused Washington of working behind Israel's back in order to table the motion.
The move came against the backdrop of the Trump team's comments about moving the U.S. embassy from Tel Aviv to Jerusalem, a sensitive issue for Palestinians and the wider Arab world.
Trump's Press Secretary Sean Spicer has dampened talk of an imminent move but David Friedman, Trump's right-wing pick for ambassador to Israel, had said that he was looking forward to working from Jerusalem upon ascending to the role.
Trump held a 30-minute phone conversation with Netanyahu on Sunday evening, extending an invitation for the Israeli leader to visit him in Washington next month, which was accepted. Netanyahu's office described the conversation as "warm" and said the pair talked about a wide range of issues such as the Iranian nuclear deal and the peace process with the Palestinians.