U.S. General Says New Frontier Against ISIS Will Be Africa, As Pentagon Weighs More Troops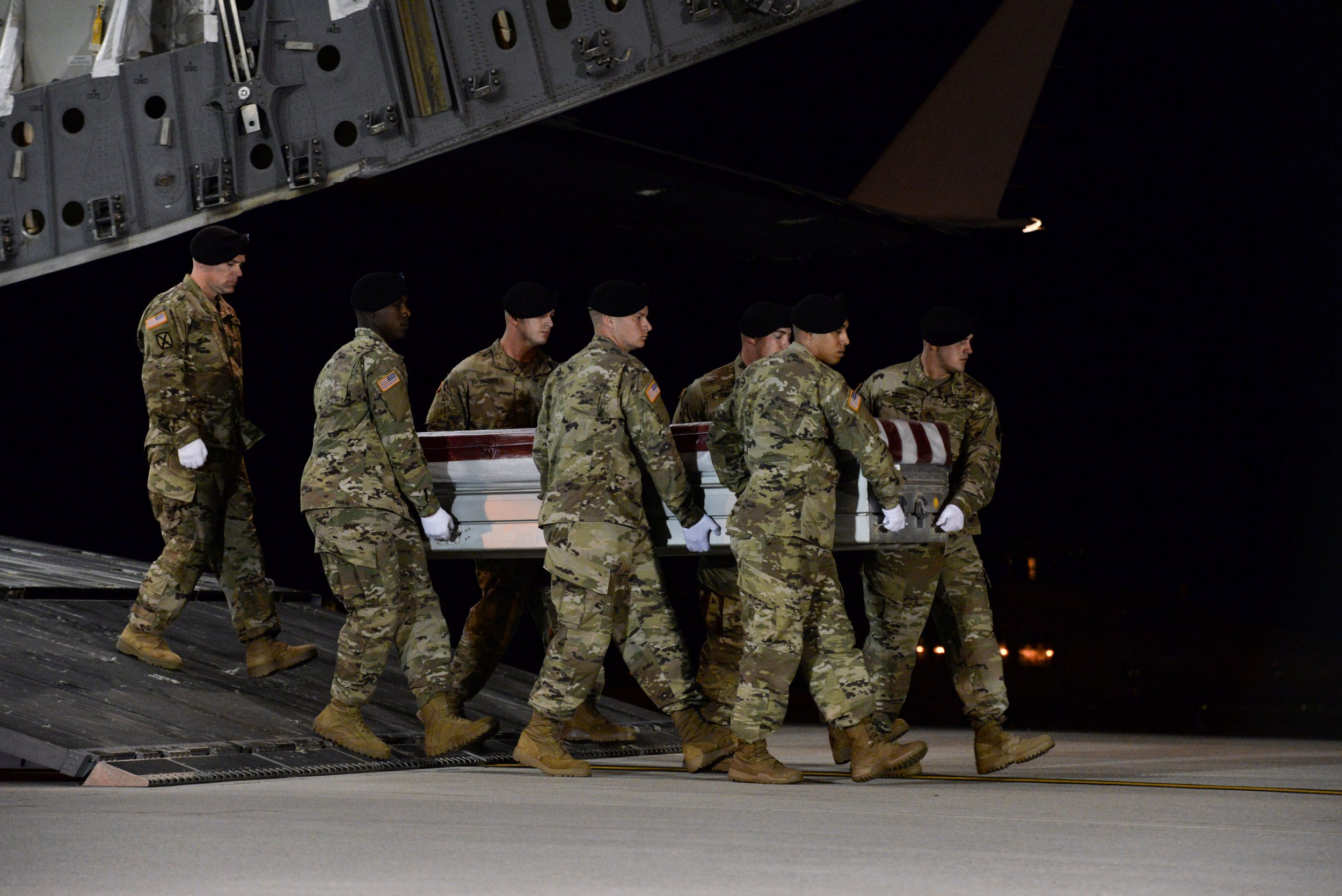 A senior U.S. general has said Africa will be a new front line for the U.S. in its war against the Islamic State militant group (ISIS).
General Joseph Dunford said Monday that because of ISIS's defeats in Iraq and Syria, the group "has aspirations to establish a larger presence" on the African continent.
He said the Pentagon would advise President Donald Trump and his Defense Secretary Jim Mattis about the "the allocation of forces that meet what we see as the threat, what we anticipate the threat to be."
The U.S. military has deployed almost 800 personnel to the Sahel region to aid the French-led battle against extremist factions there and elsewhere in West Africa, including Boko Haram and Al-Qaeda-affiliated entities. A total of 1,300 U.S. special forces are deployed in Africa.
ISIS has already established several affiliates in Africa. Sinai Province operates in Egypt's restive northern Sinai Peninsula; Boko Haram is continuing its insurgency in Nigeria and neighboring countries to the north and its fighters in Libya even captured the central city of Sirte, holding on to the former hometown of late Colonel Muammar Gaddafi for months. It has also carried out attacks in Tunisia and briefly claimed a town in Somalia.
The general's comments come almost three weeks after a deadly ambush by ISIS-affiliated jihadis killed four U.S. soldiers who had visited a village to meet with tribal elders in Niger.
The affiliate under suspicion for the attack is Islamic State in the Greater Sahara (ISGS), a relatively new and local branch of ISIS that has conducted several small attacks in the region, particularly in Burkina Faso, which neighbors Niger. The group pledged allegiance to ISIS in October 2016.
The ISIS affiliate in the area that stretches across six African countries from Senegal to Chad is overshadowed by more dominant radical Islamist groups, in this case Al-Qaeda's affiliates—Al-Qaeda in the Islamic Maghreb, Ansar Dine and al-Mourabitoun.
It is suspected of ambushing the U.S. special forces unit on October 4 in an incident that has caused a war of words between the widow of one of the slain soldiers and President Donald Trump for his allegedly insensitive condolence call.
Dunford, chairman of the Joint Chiefs of Staff, said on Monday that the troops did not call for help from French special forces until an hour after coming into contact with the enemy in Niger. He said a U.S. drone responded in "minutes" but did not fire. He would not comment on whether it was armed or not.
"I make no judgment as to how long it took them to ask for support," Dunford said. "I don't know that they thought they needed support prior to that time. I don't know how this attack unfolded. I don't know what their initial assessment was of what they were confronted with."
Questions remain about the events on that day, and top U.S. lawmakers have criticized the Trump administration for not being more forthcoming with information about the incidents that led to the death of four Americans.
Sen. John McCain, chairman of the Senate Armed Services Committee Chairman, threatened a subpoena to draw more information from Trump officials about the attack.
"We are coequal branches of government; we should be informed at all times," he said. "We're just not getting the information in the timely fashion that we need."
McCain added: "There's a mindset over there that they're a unicameral government."