U.S. Is Giving Weapons to Terror Group in Syria, Turkey Says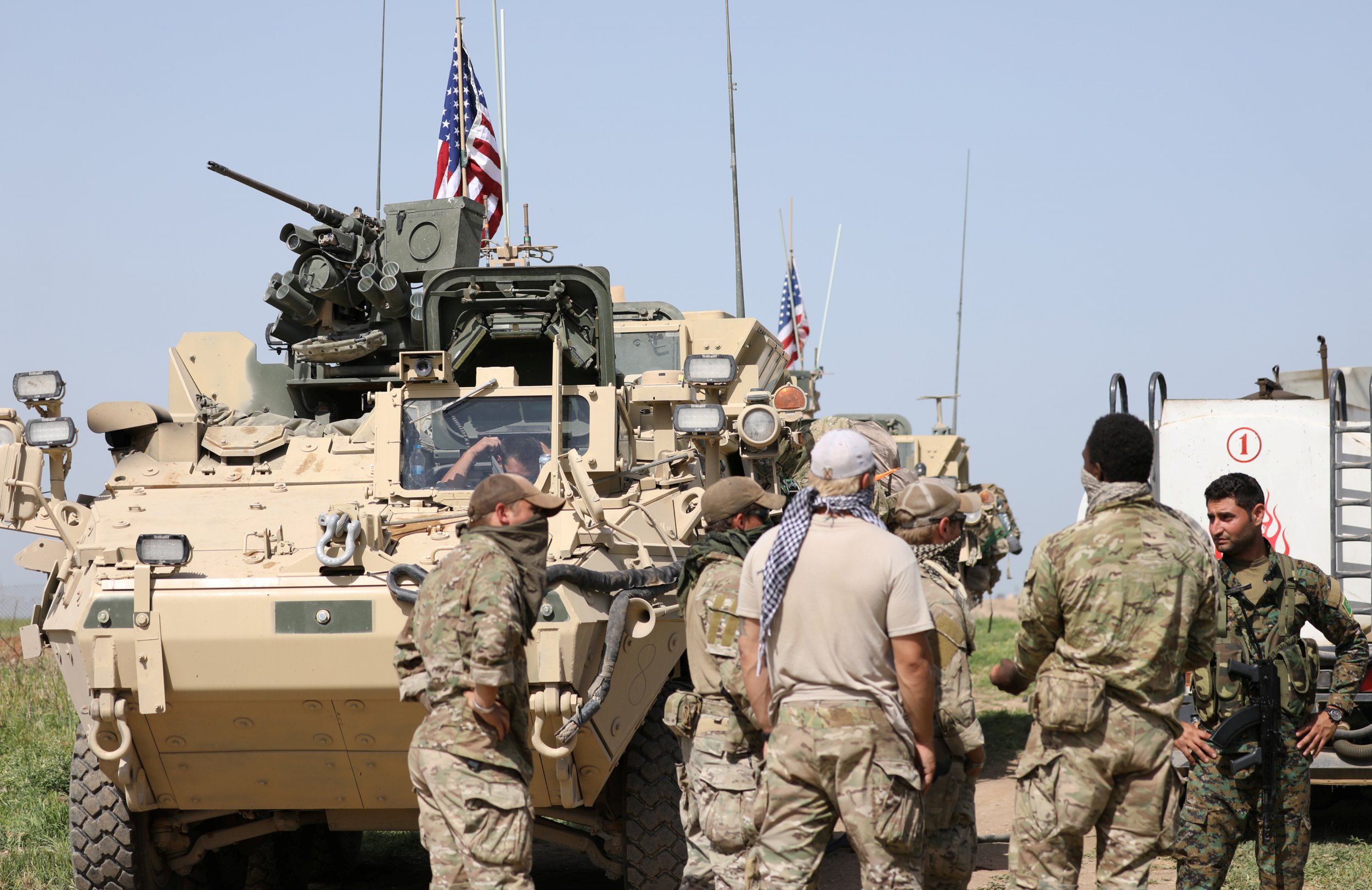 Turkey has summoned top diplomats from the U.S., Russia and Iran, accusing Washington of giving supplies to Kurdish militant groups and criticizing Moscow and Tehran for their support of a pro-government offensive in northwestern Syria.
Citing local sources, Turkey's Hurriyet Daily News and official Anadolu Agency reported Wednesday that Ankara summoned Washington's charge d'affairs Philip Kosnett over the U.S.'s continued support for the People's Protection Units (YPG), a Kurdish militia that has dominated the Pentagon's efforts to battle the Islamic State militant group (ISIS) in Syria. Turkey has labeled the YPG a terrorist organization over its alleged ties to an ongoing Kurdistan Workers' Party (PKK) insurgency at home. Turkey entered the war in Syria on the U.S.'s side, but has grown increasingly distant over U.S. support for Kurdish militants.
Related: Turkish Foreign Minister: This is How to Bring peace to Syria
"The US's support to PKK/PYD/YPG is an effort going terribly awry and an urgent course correction is imperative. The vision for a politically united and territorially integrated Syria will be elusive if separatist terrorist organizations are given a free hand and weapons to advance their goals," Turkish Foreign Minister Mevlüt Çavuşoğlu wrote in an op-ed published Wednesday by Newsweek.
The minister further warned that "the fight against terrorism cannot be won by siding with one terrorist organization against another," saying "the U.S. must step back from this grave mistake and not allow itself to be blackmailed by the terrorist outfit."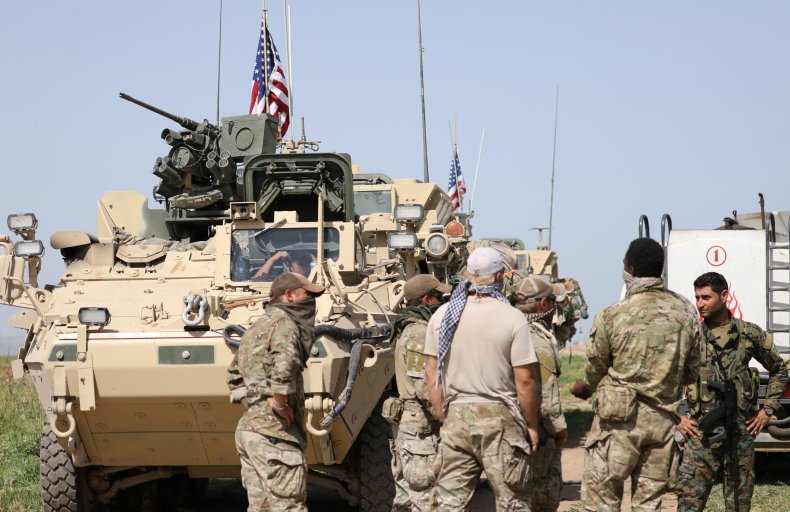 The YPG is the armed wing of the Democratic Union Party (PYD), the leading Kurdish party in northern Syria, where the majority of the country's Kurdish population was concentrated. When anti-government protests erupted into a mostly Arab Sunni Muslim insurgency against the state, Kurds initially avoided major clashes with either the Syrian army or rebels, but occasionally fought alongside and against both.
Kurdish forces organized in response to growing Islamist radicalism among the Syrian opposition and the rise of ISIS, whose fighters spread from Iraq and began to assault Kurdish towns and villages. In 2014, a U.S.-led coalition began bombing ISIS and, as the CIA scaled back support for rebels trying to oust Syrian President Bashar al-Assad, the Pentagon boosted support for the YPG and other Kurdish forces, which were grouped by the U.S. with some Arab fighters to form the Syrian Democratic Forces in 2015.
The White House said in November that the U.S. planned to cut support to the YPG after a phone call between Trump and Turkish President Recep Tayyip Erdogan, The Los Angeles Times reported.
Turkey also backed Syrian rebels when fighting broke out and has offered them extensive supplies, even after the U.S. backed away. The Turkish military staged a direct, limited incursion in August 2016 and bolstered the embattled Free Syrian Army, which fought with the Syrian military, jihadi groups and U.S.-backed Kurds.
Both the U.S. and Turkish interventions in Syria, however, have been dwarfed by that of Assad supporters Russia and Iran. Russia's warplanes and Iran's partnered Shiite Muslim militias have helped the Syrian military and its allies regain most of the country. As both factions blamed one another for mounting casualties, the pro-government alliance retook Aleppo—Syria's second city—from rebels in December 2016, a turning point that compelled Turkey to join Russia and Iran in peace talks.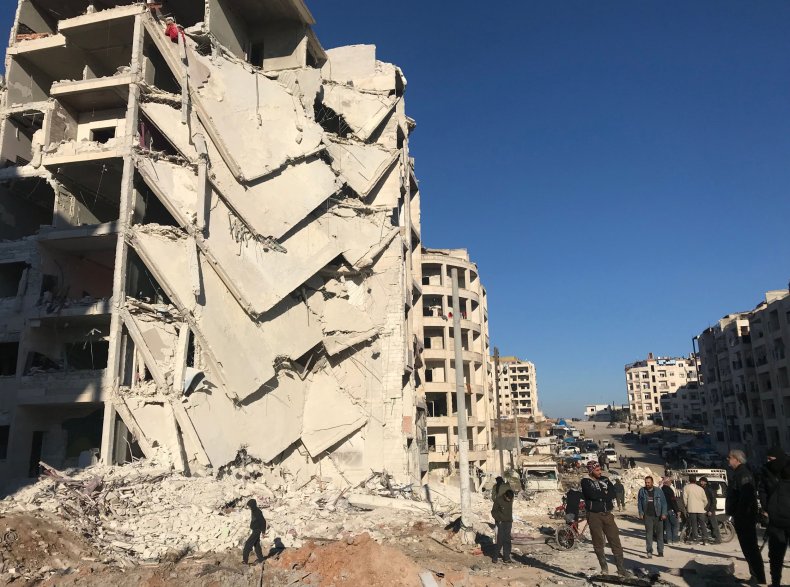 A year later, Turkey has grown frustrated with Russia and Iran's continued backing of a recent Syrian military offensive that Ankara said threatened ongoing peace efforts. A day before the U.S. envoy was reportedly summoned, the Turkish Foreign Ministry reportedly called in the Russian and Iranian ambassadors, urging them to halt Syrian troops rapidly advancing into the final rebel bastion of Idlib, which was heavily controlled by Al-Qaeda affiliate Hayat Tahrir al-Sham, formerly known as Jabhat Fateh al-Sham and Nusra Front.
"Iran and Russia should fulfill the responsibilities [as guarantor states] in Syria," Çavuşoğlu told Anadolu Agency on Tuesday.
"If you are the guarantors—yes you are—you should stop the regime. It's not just a simple airstrike. The regime is moving in Idlib. The intent here is different," he added.
After Syrian troops retook more than 100 towns and villages, according to the U.K.-based, pro-opposition Syrian Observatory for Human Rights, they reached the gates of the massive Abu Zuhour air base that was lost in 2015 after a three-year rebel siege ended in a massacre of Syrian soldiers, the Associated Press reported Wednesday. A victory there would effectively sever a large pocket of the last remaining rebel region and give Syrian troops access to a highway linking Damascus and Aleppo.