U.S. Government Admits It Lacks Technical Know-How To Give States Speedy Info on Children Separated From Their Parents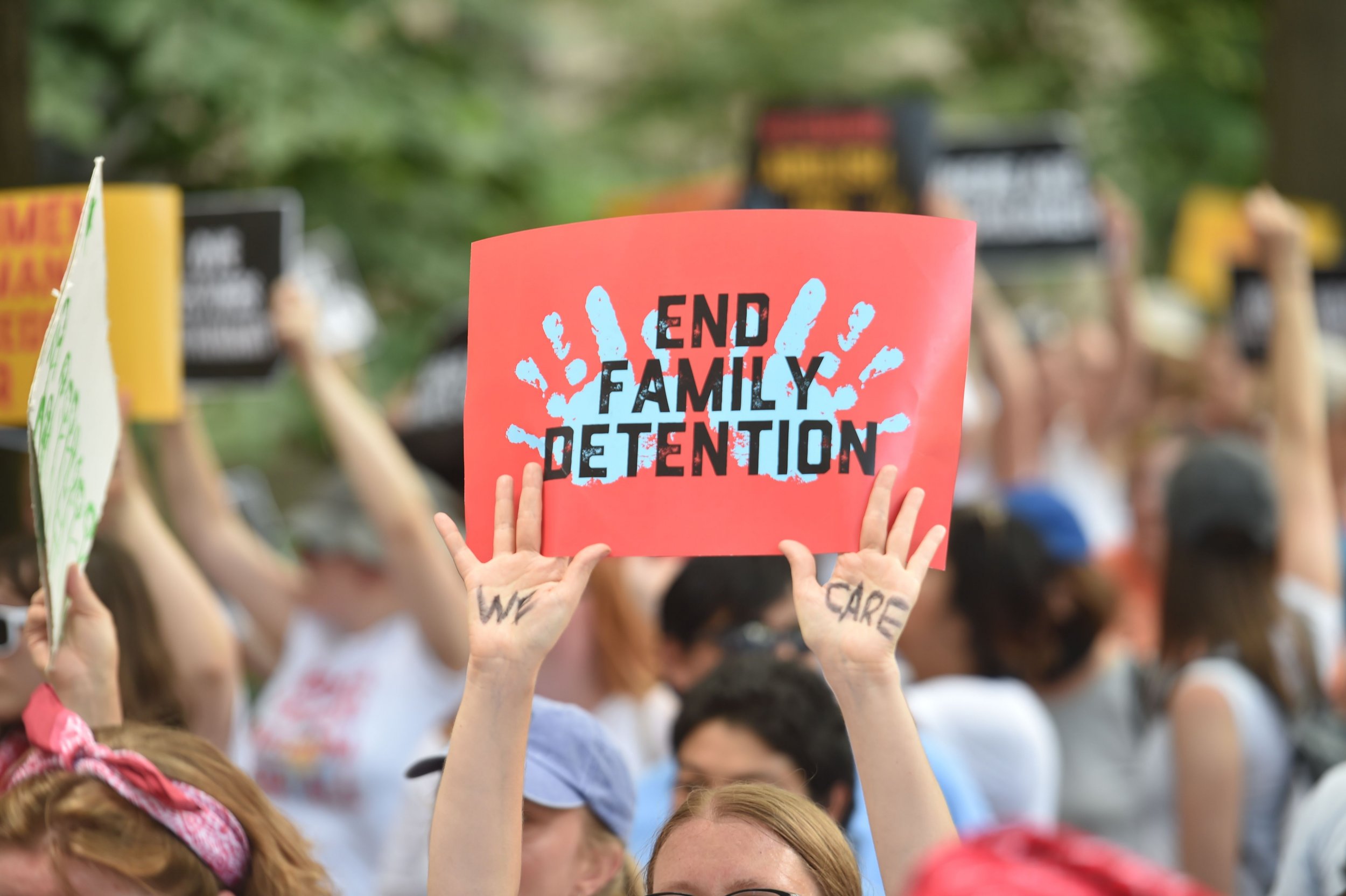 The U.S. Government has admitted it lacks the technical capacity to give states information on children that have been separated from their families.
Over a dozen of states have filed a lawsuit against U.S. President Donald Trump's strict immigration policy, demanding the federal government releases data concerning the affected children.
The states have asked for lists of children that have been separated from their parents, their location, information on the separate parents and whether the government had already put a plan in place to reunite them.
Filings from a court in Seattle on Friday showed the government believes gathering all the data required would hinder the process of reuniting the families.
Immigrant families who were separated at the border as a part of President Trump's "Zero tolerance" immigration policy have slowly been reunited after the president signed an executive order last month to end the practice.
However, the reunification process is proving to be painstakingly slow.
According to Reuters, Jonathan White of the U.S. Department of Health and Human Services (HHS) admitted there was no automated way of listing separated children by state or by the facility that was currently hosting them.
White hinted the government might have to carry out a manual review to identify all separate children in each of the plaintiff states.
The HHS system has been subject of fierce criticism, with users complaining it can only handle a small amount of users at once and has lost saved data in more than occasion.
To further exacerbate the matter, reports earlier this month suggested that the system is barely compatible with the database storing information on the children's parents.
The system, which is run by the Immigration and Customs Enforcement (ICE), is used by authorities to track the children's parents.
Attorneys representing some of the separated families have repeatedly warned that the obstacles in retrieving the relevant information and passing it on to the states could significantly delay the reunification process.
Last week, Democratic senators unveiled a new family reunification bill on that seeks to "immediately" reunite 2,600 immigrant children with their parents after they were separated at the U.S.-Mexico border by the Trump administration.
The bill, introduced by Democratic Senators Kamala Harris, of California, Jeff Merkley, of Oregon, and Catherine Cortez Masto, of Nevada, aims to see family reunification expedited and calls for the establishment of a "permanent system" to ensure the protection of detained immigrants with children.