U.S. Government Killed 600 Monkeys, 450 Otters, 1 Million Starlings and a Lot of Other Animals Last Year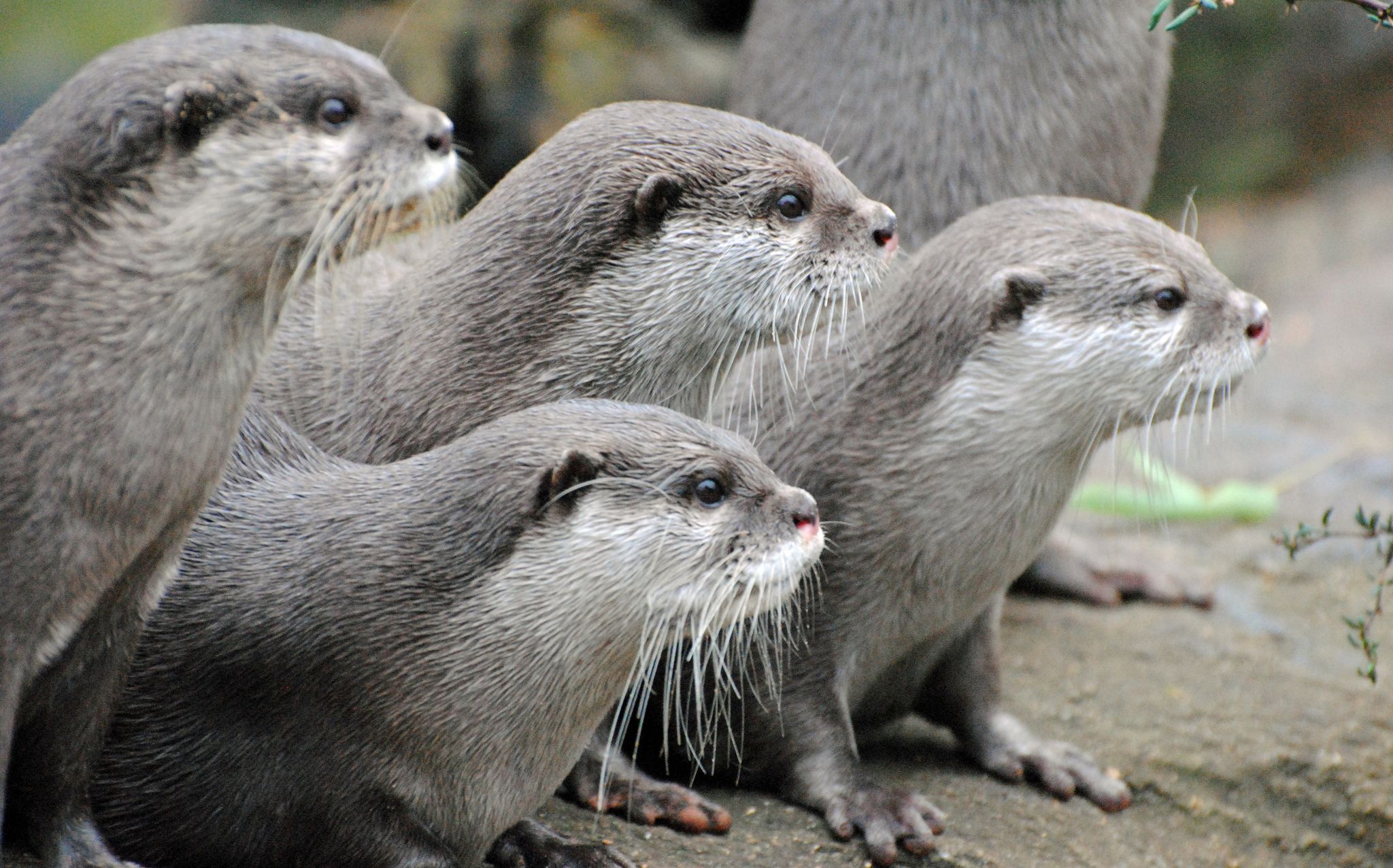 One arm of the federal government just released its animal "kill list."
Over the last fiscal year, the U.S. Department of Agriculture euthanized or otherwise killed 2.7 million animals from 319 species. Some it dispatched intentionally, others were accidentally killed—perhaps caught in traps meant for other species.
Included on the list are 601 monkeys (209 patas monkeys and 392 rhesus, both considered invasive species), 454 river otters (64 were killed intentionally, 390 were killed by accident), 580 black bears, 2,960 foxes from five species and 1.1 million European starlings.
As Mother Jones points out, European starlings made up 43 percent of all animals killed by the USDA's Wildlife Services division this past year. This iridescent, speckled black bird is an invasive species with a thespian origin story: In the 1890s, a drug manufacturer named Eugene Schieffelin released 100 of them in New York City's Central Park. His motive was romantic: He hoped to introduce to North America every species of bird mentioned in the works of Shakespeare.
According to The New York Times, Schieffelin's skylarks and song thrushes never quite found their niche on the continent. Starlings, however, are now ubiquitous and a huge headache. They are known to descend in throngs known as "murmurations" on fields and orchards. A slice of YouTube is devoted to videos of the undulating cloud-like swarms. The starlings then gobble up vast quantities of seeds and fruit, and defecate all over everything, spreading diseases to agricultural workers—leading the government to kill the birds, literally, by the millions.
But not all of the items on USDA's kill list have as straightforward an explanation. A 2012 Sacramento Bee investigative series looked into the government's controversial program, which often includes collateral damage (see the deaths marked "accidental" on this list) and utilizes extermination methods like leghold traps and neck snares that groups like the Natural Resources Defense Council say are excessively brutal.
In addition, many activists and scientists say the government's attempt to control predators is now excessive, at times indiscriminate and negatively altering ecosystems.
"With steel traps, wire snares and poison, agency employees have accidentally killed more than 50,000 animals since 2000 that were not problems, including federally protected golden and bald eagles; more than 1,100 dogs, including family pets; and several species considered rare or imperiled by wildlife biologists," the Sacramento Bee investigation reads.
Much of the program is conducted with little fanfare, and Wildlife Services told the Sacramento Bee that it does not allow media into the field. "We pride ourselves on our ability to go in and get the job done quietly without many people knowing about it," Dennis Orthmeyer, then-acting state director of Wildlife Services in California, told the Bee at the time.
But the agency has come under scrutiny in recent years after an internal audit uncovered "unreconcilable" accounting that left $12 million in funding missing. What's more, reports allege kill counts may not be accurate. Rex Shaddox, a former Wildlife Services agent in Wyoming, told the Los Angeles Times last year that agents "were told to doctor our reports — we were not allowed to show we killed household pets."
In January 2014, the USDA's inspector general agreed to investigate "whether wildlife damage management activities were justified and effective" after two state representatives called for a new audit, citing accusations of animal abuse and excessive funding going to a program that exists in part to protect ranchers' and farmers' assets from pests.
"Why should taxpayers, particularly in tough times, pay to subsidize private interests?" Representative Peter DeFazio, a Democrat from Oregon, told the Los Angeles Times at the time. "I have come to the conclusion that this is an agency whose time has passed."
An inquiry to the inspector general's office regarding the status of that investigation was not immediately returned.