U.S. Government Narrowly Averts Shutdown, Punting Until December
Congress has narrowly averted a government shutdown—approving a temporary spending measure just hours before funding for most federal agencies would have been cut off.
The new stopgap bill runs through December 3, at which point members of Congress hope to have a stable budget plan ready.
The Senate approved the measure Thursday morning, followed quickly by the House's passage in the afternoon. It now awaits President Joe Biden's signature.
Without an agreement, federal employees could have been furloughed for an unknown amount of time, most government offices and parks would have temporarily closed, and air travel could have been further strained amid the coronavirus pandemic.
"With so many critical issues to address, the last thing the American people need right now is the government shutdown," Senate Majority Leader Chuck Schumer said on the Senate floor on Wednesday. The New York Democrat urged the chamber to approve the measure, formally called a "continuing resolution."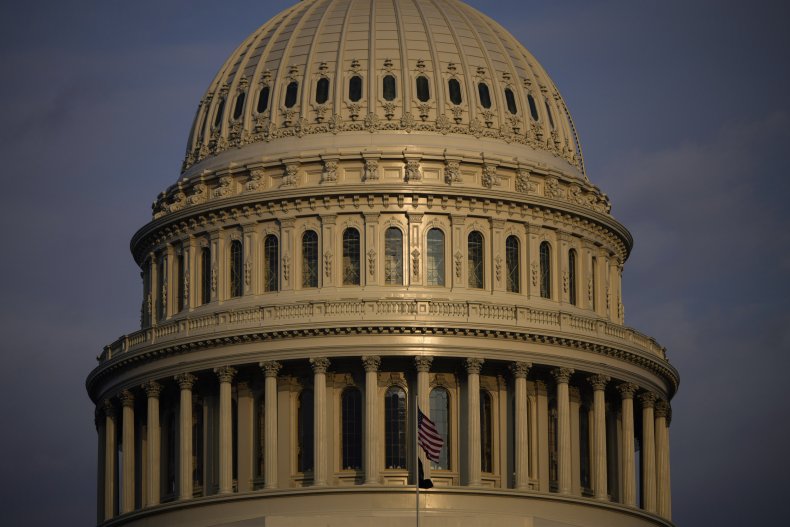 In addition to funding government at essentially its current level, the legislation provides $24 billion for relief from recent natural disasters, including Hurricane Ida, and $6.4 billion to support relocating the thousands who fled Afghanistan after U.S. troops withdrew and the Taliban toppled the country's government.
Republicans also negotiated to get funding for Israel's Iron Dome defense missile system included in the bill.
The stopgap measure represents a desperately needed win for Biden, who at just eight months into his tenure was facing a government funding crisis that could have affected hundreds of thousands of federal employees and many other Americans.
While the Democrats control the House, Senate and White House, they have struggled in recent weeks to advance key policy priorities and shore up the nation's financial condition by preventing a shutdown and raising the federal debt ceiling.
A recent Politico/Morning Consult poll found that more voters would blame Democrats than Republicans if the federal government were to shut down. About 32 percent of the respondents to the poll conducted last week said they would blame Democrats, versus 24 percent who would blame Republicans. About 36 percent said both parties would be to blame.
Senate Republicans blocked an attempt to prevent a budget gap on Monday because it was coupled with a plan to raise the debt ceiling. Though the GOP-controlled Congress approved debt limit increases multiple times during former President Donald Trump's tenure, Republicans argued this time that they wanted Democrats to own the increase and approve it on their own.
Democratic leaders pivoted to separate tracks for each—a stand-alone spending plan and a separate debt limit plan—to keep the government going.
In recent days, House Speaker Nancy Pelosi repeatedly assured reporters that Democrats would be able to stop a shutdown, even as the clock ticked.
"We'll keep government open. We'll have the votes to do that," the California Democrat told reporters last week.
But without an agreement by 12:01 a.m. Friday, a partial federal government shutdown would have taken effect—the third in four years.
The last government shutdown—the longest in U.S. history—stretched for 35 days, from December 22, 2018, to January 25, 2019, over Trump's demands for funding for a wall along the U.S. southern border to prevent illegal crossings from Mexico.
The Office of Management and Budget sent a reminder last week to all federal agencies that they should have shutdown plans in place.
Most employees deemed "nonessential" cannot work during a shutdown—severely limiting many government functions—and are not paid on a regular schedule. But they typically receive back pay when government operations resume.
Public safety and other services deemed "essential" continue to operate, which means efforts to address the pandemic would likely be unaffected, as well as law enforcement efforts.