US Government Recognizes Already-Extinct Caribou as 'Endangered'
The US Fish and Wildlife Service recently designated Southern Mountain Caribou as an "endangered species"—except, in the lower 48 states, they're technically already extinct.
The last three caribou in the lower 48 states were relocated to a maternity pen near Revelstoke, British Columbia in January, making the species locally extinct in the contiguous United States.
The "South Selkirk herd" of caribou numbered around 50 in 2009, but the count had fallen to 12 by 2016, The Guardian reports. The herd traveled a habitat that spanned from British Columbia in Canada to Washington and Idaho.
The ruling came too late for the last of the herd, which was down to three caribou by October 1, when the endangered status was announced. Still, the decision requires the United States and Canada to work together on the preservation of all Southern Mountain Caribou.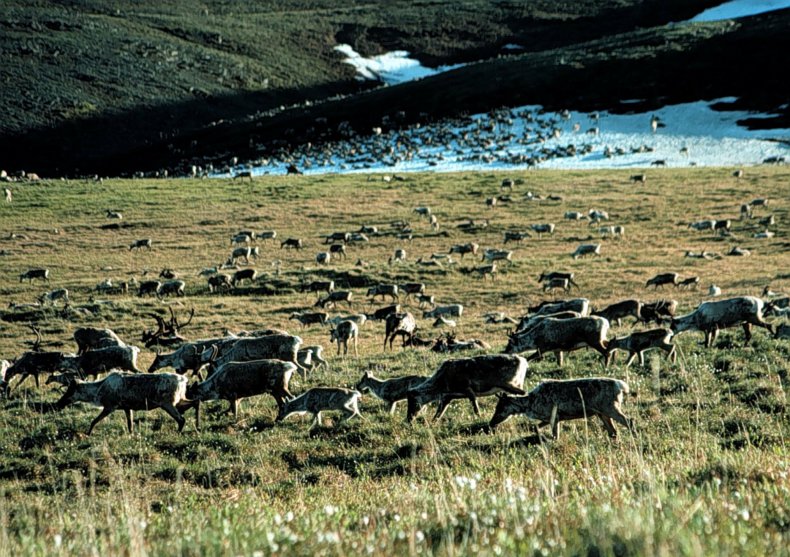 The remaining caribou from the United States, known as the "Gray Ghosts," are doing well in their new environment, according to the Revelstoke Review. Bart George, a wildlife biologist for the Kalispel Tribe who worked extensively with animals told the Review that they were released from the maternity pen in the spring along with another orphaned caribou named Grace, who had been living in the pen.
According to Andrea Santarsiere, a senior attorney for the Centre of Biological Diversity in the U.S., though, the long-term future of caribou in the contiguous United States is bleak unless a more protected habitat is designated for them.
The Fish and Wildlife Service requested 375,000 acres to be set aside for caribou in 2011, but only 30,100 were ultimately allocated. "It was insufficient," Santarsiere told the Review. "Caribou have large home ranges."
"For these species to return to the western U.S., more habitat has to be protected," she added. The October 1 ruling did not increase the size of habitat available to caribou.
According to the Canadian government, there are about 6,000 Southern Mountain caribou between 15 herds across the Columbia Mountains and parts of the western Rocky Mountains. The government of British Columbia has found that forestry in the area has a significant impact on the size of the caribou population by fragmenting their environment.
George, who took care of the Gray Ghosts, told the Review that he hopes the caribou can one day return to their former habitat in the United States, but doubts there is enough political will on either side of the border to grant them a large enough habitat.