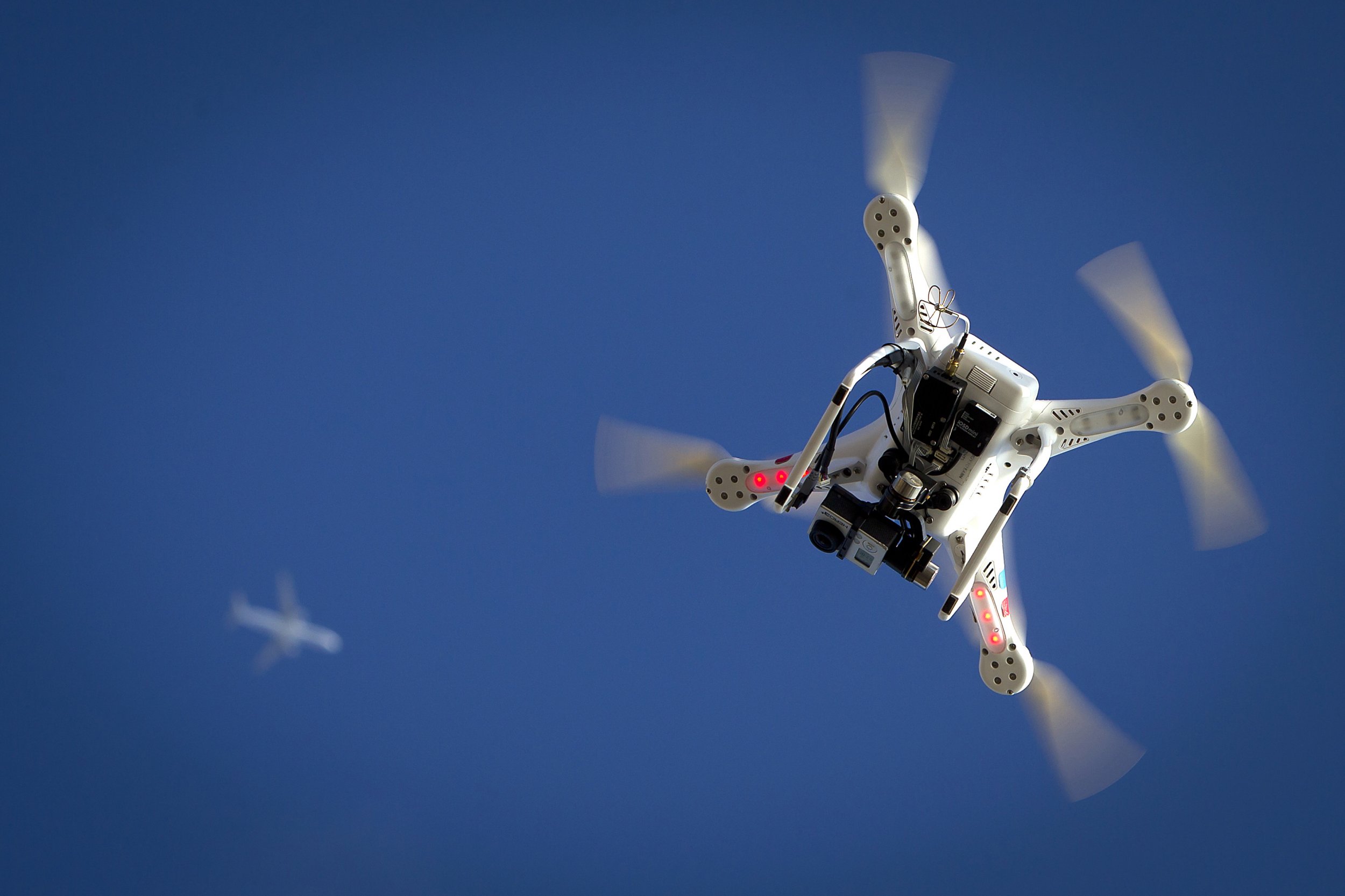 The U.S. Department of Transportation and the Federal Aviation Administration are planning to solicit public comments for the new drone registrations they hope to enact before Christmas, according to a document obtained by Newsweek.
On Monday, Secretary of Transportation Anthony Foxx and FAA Administrator Michael Huerta held a press conference announcing the agencies' plans to make sure hobbyists register their drones so they're traceable. A new task force created by the FAA will provide the agency recommendations on how the registration should work by November 20.
The document, which is set to be released on Thursday, consists of guidelines for the task force to consider.
More than 1 million hobbyist drones are expected to be sold this holiday season. The industry has been growing with little government oversight, as rogue drones and unmanned aircraft systems buzz across unauthorized airspaces such as airports or near forest fires.
The document poses 10 questions for the public. Some of the biggest and most open-ended ones are listed below:
How can individual drones be identified, and if so, will every drone need a serial number?
When within the timeline of assemblage to sale should the drones be registered?
Should certain drones be exempt from registration?
Should the registration be done through the Internet?
How will the registration be stored and who has access to the data?
Will there be a registration fee?
The document asks submissions to be sent to docket FAA-2015-4378 at regulations.gov until November 6.
The above list does not comprise all the unanswered questions regarding drone regulations. Among other things, it doesn't tackle whether Do-It-Yourself drones or 3-D printed drones—both of which are rapidly growing in numbers—should be registered and how.
How the government will make sure people register their drones remains unclear, though Foxx and Huerta said on Monday it will fine owners who don't comply with the new regulations.
"A drone sucked in a jet engine is going to be all over the place. Are you going to require metal placards attached to the drone?," asks Jonathan Rupprecht, a Florida-based attorney writing his 10 own points on the problems of registering drones. "Furthermore, it is easy to scratch off a serial number. Is possession of a drone with a scratched off serial number going to become illegal?"
Anne Swanson, a Washington, D.C.–based attorney who has been working with existing drone regulations, says that while they're imperfect, the regulations that the FAA and the Department of Transportation are seeking may be the best-case scenario for consumers and manufacturers.
Without the current regulations, the drone industry may receive a far more stringent treatment in Congress. In June, for example, Senator Dianne Feinstein (D-Calif.), introduced the Consumer Drone Safety Act, which would direct the FAA to set maximum height for drone flights and require manufacturers to include geo-fencing in newly built drones and update existing ones.
"This may ward off the more draconian regulations sitting right now in Capitol Hill," Swanson says. "Drone manufacturers wouldn't want this to be heavy-handed because it will deter customers."