U.S. Green Berets Face Light Discipline for 2018 Killing of Afghan Prisoner
After beating and eventually killing an Afghan prisoner in 2018, eight U.S. military officials were only issued letters of reprimand following an investigation into their actions.
Eight U.S. Green Berets allegedly beat an Afghan commando to death, including twisting his testicles and slamming him against a breaker box during an interrogation, a civilian translator claimed as part of a criminal probe. General officer memorandums of reprimand were issued to the Green Berets from the 7th Special Forces Group; six letters were permanently filed.
The commando, Wahedullah Khan, was detained after opening fire on Czech special operators, killing one and injuring two others. Wahedullah was then handed over to NATO forces for interrogation, according to case documents obtained by Military Times. Hours after interrogation, Wahedullah was dead from blunt force trauma.
The Green Berets were investigated by the Army's Criminal Investigation Division (CID) for conspiracy, obstruction of justice, aggravated assault, voluntary manslaughter and murder.
However, the officials denied harming Wahedullah and claimed other Afghan commandos killed him. CID found blood in the interrogation room, suggesting a situation different from their claims.
"CID conducted a crime scene examination of the room, where Mr. Wahedullah was assaulted," CID's final report stated according to Military Times. "The room appeared to have been cleaned; however, blood spatter was identified on the walls and ceiling. A laboratory analysis of the blood spatter revealed the blood matched the DNA profile of Mr. Wahedullah."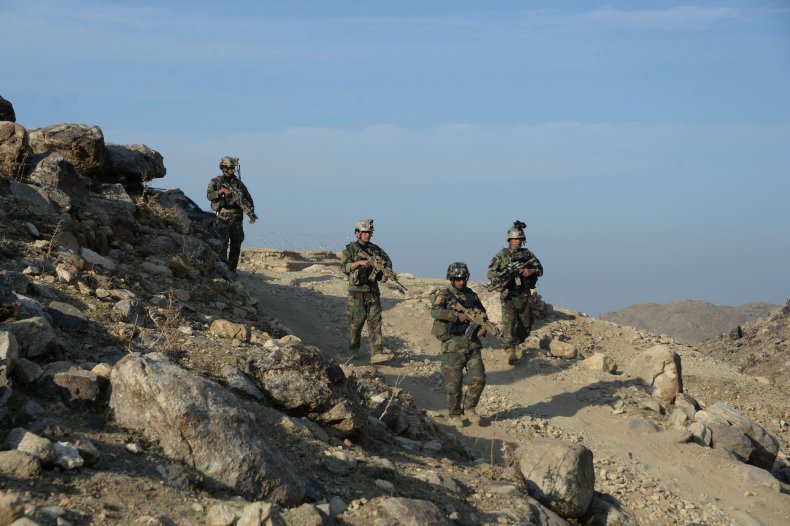 The case was closed in May 2021 and all evidence was given to 1st Special Forces Command to decide on the consequences.
Eight general officer memorandums of reprimand were issued with six permanently filed, meaning the mark will follow those soldiers throughout their careers.
"In this case, the investigation's results did not present sufficient evidence of misconduct beyond a reasonable doubt for any of the offenses, which is the standard required to obtain a conviction at court-martial," Major Dan Lessard, spokesman for 1st Special Forces Command, said in a statement. "Furthermore, there was not probable cause to believe that the most serious alleged offenses, including murder, had occurred."
Wahedullah was passed between troops from three different nations' militaries over the course of 10 hours and his blood was found in the same room where both Americans and Czechs questioned him, according to Military Times.
The Czech military police have charged four soldiers for their part in Wahedullah's death. Two were charged with the use of violence and disobeying orders while the other two were charged with failing to provide assistance and breaching service rules.
Wahedullah was uninjured prior to being interrogated by Czech soldiers, reports Czech Radio, but "showed signs of being brutally beaten when he was later handed over to US troops."
Newsweek reached out to the Army's Criminal Investigation Division for comment.