The U.S. Is Hampering Iran's Return to the World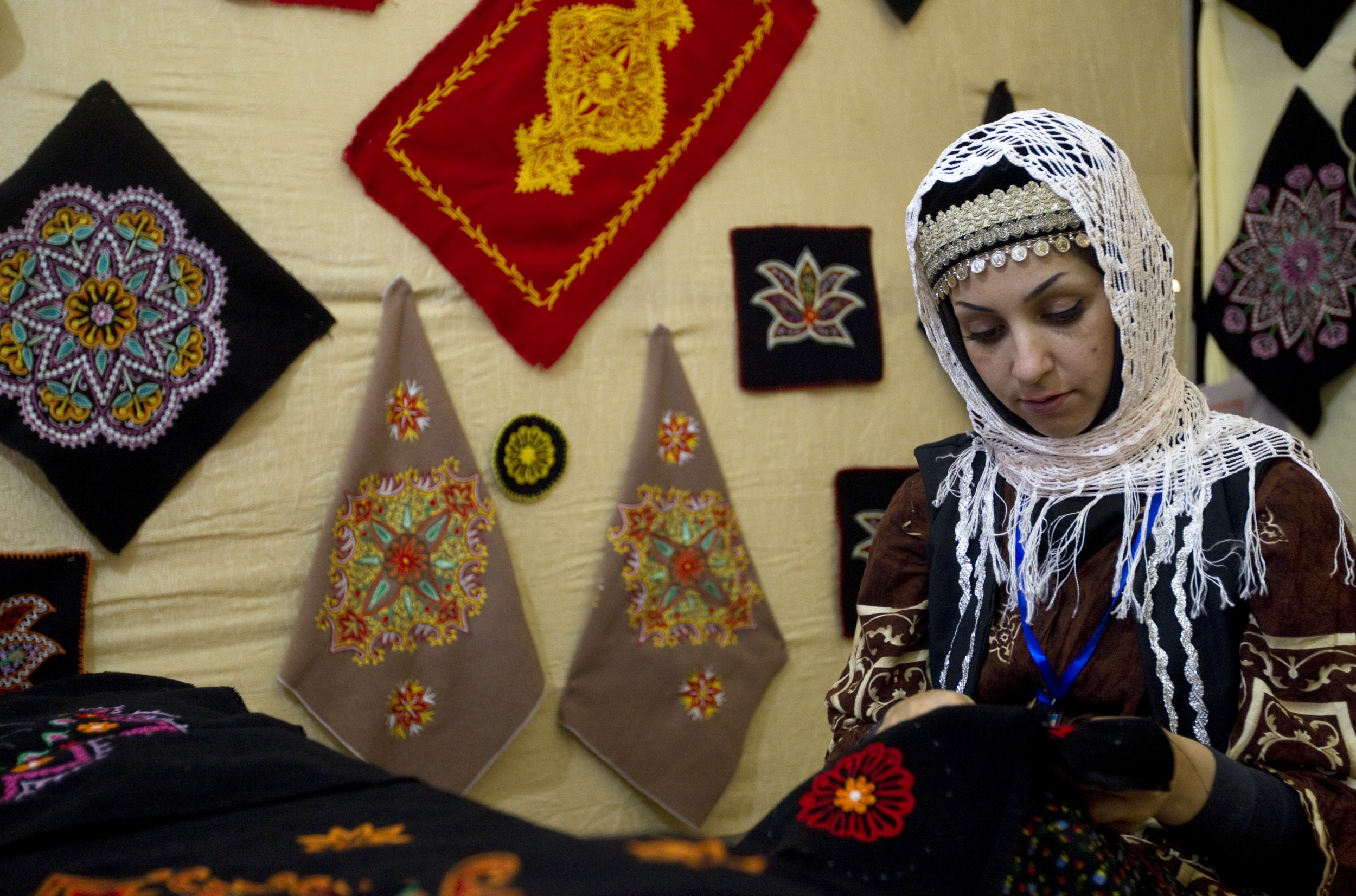 This article first appeared on the Atlantic Council site.
More than 100 days after the Iran nuclear deal was implemented, Iranians are impatient to see more economic results.
Visiting Washington last week for the biannual meetings of the World Bank and International Monetary Fund, Iranian Central Bank Governor Valiollah Seif accused the United States of failing to fully honor its commitments to lift sanctions impeding Iran's financial dealings with the rest of the world.
Big European banks are still keeping their distance from Iran and many foreign investors are also wary because of continuing U.S. unilateral sanctions on the Islamic Republic over Iran's other foreign and domestic policies and concerns about the upcoming political transition in the United States.
Iran is also having trouble gaining full access to some $100 billion in oil revenues previously frozen in foreign banks under nuclear-related sanctions. Seif said the Barack Obama administration could and should do more to facilitate that access.
Specifically, he said Iran expected the Obama administration to reinstitute Iran's ability to conduct so-called u-turn transactions that are cleared through a U.S. bank even though the money does not originate in or stay in the United States.
US officials, including Treasury Secretary Jack Lew, have said this was not part of the nuclear deal and that they have no intention of reinstating the waiver for u-turns that was in effect from 1995 – when the Clinton administration slapped a comprehensive trade embargo on Iran – until 2008.
It would be easier for Iran to convert currencies such as the Omani riyal or the Indian rupee to euros if the conversions were priced first in U.S. dollars. The u-turn would also facilitate Iran's oil exports, which are calculated in dollars.
The nuclear deal—known as the Joint Comprehensive Plan of Action (JCPOA)—obliges the U.S. to waive "bilateral trade limitations on Iranian revenues held abroad including limitations on their transfer," but does not specifically mention the u-turn.
Matt Levitt, an expert on terrorism at the Washington Institute for Near East Policy and former senior Treasury Department official, asserted that the Iranians knew the u-turn was not included when they agreed to the JCPOA. They are "clearly trying to get more than was in the deal" and "behaving as though they have us over a barrel," he told me.
As for Iran's difficulty in accessing foreign assets, Levitt said that "this is a bilateral issue between Iran and those countries" holding the assets that doesn't have to involve the U.S. financial system. "I don't think this is about getting money out of their bank accounts," Levitt said. "It's about future transactions."
It isn't clear if Iran's government anticipated how hard it would be to reintegrate into the global economy after the nuclear deal. Clearly, however, the JCPOA is not turning out to be the get out of fiscal jail card Iran had in mind.
It is not a US responsibility to solve all of Iran's financial reintegration problems. After years of sanctions and isolation, Iran has a long way to go to bring its banking sector up to international standards and there are legitimate concerns about the role of the Iranian Revolutionary Guard Corps in the economy and other Iranian policies.
Western banks that have been hit with huge fines in the past for violating US sanctions understandably are taking their time to return to the Iranian market.
But there is a danger of a political backlash in Iran if the deal does not bear substantial economic fruit. It is in the interest of the U.S. and most of the rest of the international community to bolster President Hassan Rouhani, who has staked his political career on the JCPOA's success.
Even more important is the impact of the deal on Iran's social evolution.
Iran is a dynamic, young country with a highly educated workforce. Its universities graduate more than 230,000 engineers and other scientists each year —almost the same number as the United States, which has four times the population. Even more impressive, 70 percent of these graduates are female.
Sanctions relief will invariably bring more money to government coffers in the form of revenue from oil and other exports but will also boost a small but growing private sector, particularly in hi tech.
At a panel at the Atlantic Council on April 18 on Iran's innovation economy, speakers suggested that it is in the interest of both the United States and Iran to encourage this sector. U.S. regulations permit the sale to Iran of communications equipment and software but impede direct U.S. investment.
Iranian-American entrepreneurs, who have flourished in U.S. hi tech, have been able to organize conferences attended by Iranians but not to offer one-on-one counseling.
Lily Sarafan, an investor and advisor to startups, told the Atlantic Council that the continuing US trade embargo makes it "almost impossible" to mentor Iranian entrepreneurs without a specific license from the Treasury Department's Office of Foreign Assets Control (OFAC) that is hard to obtain.
Nadereh Chamlou, a former senior World Bank official, said that the JCPOA's provision allowing U.S. subsidiaries of foreign companies to do business with Iran was also plagued by ambiguity.
"To ring fence the operation" so that it does not involve U.S. dollars or persons adds "layers of inconvenience and legal gray areas" that are prohibitive for all but the largest of multinational companies, she said.
Chris Schroeder, another venture capitalist who has visited Iran, noted that there is 65-70 percent Internet penetration in the country and 120 percent mobile penetration, because so many Iranians have more than one cell phone. That includes 6½ million iPhones, Schroeder said, adding that 20 million Iranians have access to 3G or 4G service.
Given the continuing and widespread unpopularity of Iran in the U.S. Congress and among presidential candidates of both parties, it is up to the Obama administration in its waning days to take more executive actions removing impediments to US support for Iran's private sector.
This would be doing a service not just for Iranians but also for U.S. investors. As Chamlou noted, in a world looking for growth, Iran is "one of the last frontiers" with an economy projected to expand by 4 percent this year.
Barbara Slavin is the acting director of the Atlantic Council's Future of Iran Initiative.