U.S. Has One of the Lowest Coronavirus Mortality Rates Worldwide But Highest Number of Deaths
Despite the U.S. having one of the lowest coronavirus mortality rates in the world—that is, the lowest number of infected people dying—the country also has the highest number of coronavirus deaths worldwide.
Dr. Deborah Birx, a member of President Donald Trump's coronavirus task force, mentioned the nation's low mortality rate during her comments in Tuesday's White House coronavirus briefing.
To contextualize the statistic, the U.S. has experienced 823,081 confirmed coronavirus cases and 45,065 deaths nationwide as of April 21, creating a national mortality rate around 5.5 percent. Comparatively, Spain's mortality rate is around 10.4 percent and Italy's is around 13.2 percent.
"Our mortality rate remains roughly half [of other countries]," Trump added during the briefing. However, his additional comment that the rate is "one of the lowest in any other country in the world" is inaccurate as many smaller countries around the world have mortality rates of 2 percent or lower.
For example, the U.S. rate is more than double that of Japan and South Korea's death rate of 2.2 percent and several times Singapore's 0.1 percent death rate.
Despite the low U.S. mortality rate, the U.S. also has the highest number of deaths, nearly 20,000 more than Italy which comes in second at 24,268 deaths. Spain is third at 21,282 and France fourth at 20,796.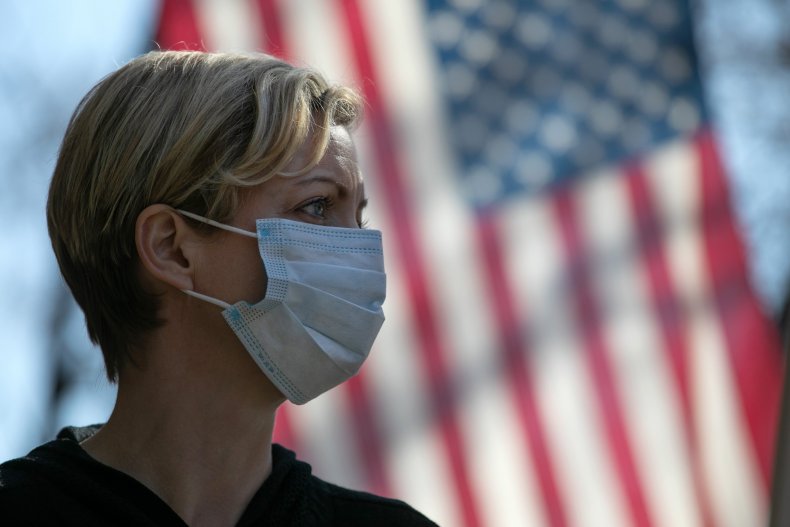 However, the ongoing epidemic could result in new outbreaks that radically shift each countries' death rates. Also, the virus has only started to work its way through South American countries and has barely touched African countries—both continents could potentially face large infection rates in the months ahead.
Mexico's and Brazil's presidents have both said they believe the coronavirus threat is "hysteria" and have encouraged citizens to continue socializing and working as usual. In Africa, coronavirus cases could surge from thousands to 10 million within three to six months, according to a regional World Health Organization official who spoke with Al Jazeera News.
The most telling statistic is perhaps the per capita death rate of each nation as it provides a means of comparing the epidemic's effect upon each country's overall population.
The United States' death rate per capita is currently at 128.52 deaths per million people, putting it on the high end worldwide. However, several countries are faring worse: San Marino's is per capita death rate is 1,149.15 deaths per million people, Spain's is 445.99 and France's is 310.46.
Comparatively, Australia and New Zealand both have both experienced 2.7 deaths per million people and, as such, are on the very low end of the per capita death rate.
Newsweek has reached out to the White House for additional comments. The White House had not responded by the time of publication.
Correction (4/21/2020, 8:50 p.m.): The headline has been updated to more accurately reflect the data.