U.S. Has Most Super-rich People in the World—and Trump Is Making Them Wealthier
There are more ultra-wealthy people in North America than anywhere else in the world—and that number is growing, according to a new report. What's more, they're about to get even richer thanks to Donald Trump.
The number of people with a net wealth greater than $50 million living in the U.S. has hit 38,500, the highest for any single country, and greater than the whole of Europe combined. In Canada, there were 5,500 people this rich.
Together as the North America region, at 44,000 this represents a 5 percent annual increase in the number of ultra-wealthy people, and accounts for 34 percent of the world's total super-rich population. The second-place region is Asia at 35,880, a 15 percent annual increase.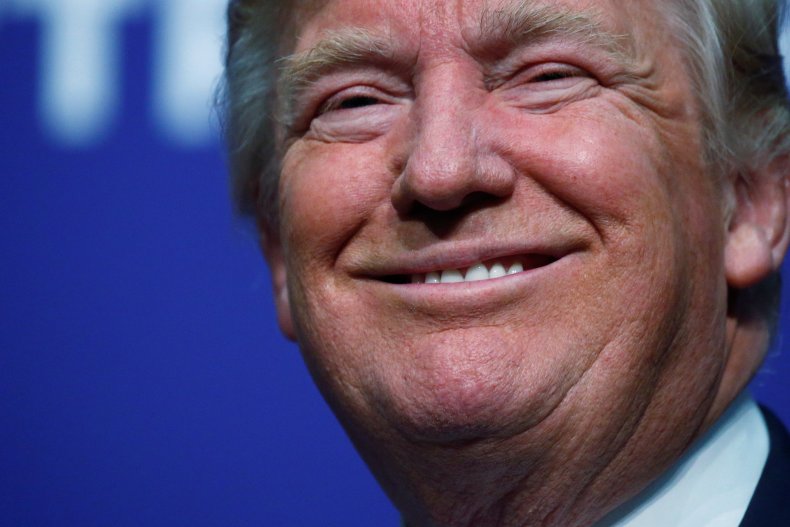 Those are the figures in the latest Wealth Report by London-based Knight Frank Global Wealth Advisory, the wealth research division of a luxury real estate agency. It uses data from Wealth-X, a market research firm looking into so-called "ultra-high net worth individuals."
Across the whole world, it's boom time for the super-rich. The report said the number of people with wealth worth more than $50 million rose by 10 percent in 2017, reaching 129,730, the biggest annual rise in five years. Their collective wealth is worth $26.4 trillion.
To put that in context, their wealth is equivalent to 35 percent of GDP for the entire planet, which is around $75 trillion, according to World Bank data.
"This trend in wealth creation mirrors the growing momentum of the global economy since the start of 2017," Knight Frank's press release said. "Solid forecasts for the global economy underpin the wealth specialist's prediction that the number of individuals with net assets of $50 million or more will have grown by a further 40 percent by 2022."
And, thanks to President Trump's raft of tax cuts worth $1.5 trillion, unveiled at the end of 2017, the U.S. super-rich are going to get wealthier.
"In the U.S., new tax policies aimed at trying to encourage more corporates to move money onshore may have ramifications for the whole economy and, in turn, for ultra-wealthy populations," the report says. "Under current economic forecasts, the U.S. is expected to see a 38 percent rise in its ultra-wealthy population over the next five years."
Among Trump's swathe of tax cuts was a slash to the corporation tax rate from 35 percent to 21 percent and the repealing of the estates tax on inheritance. Trump—himself, he claims, a billionaire—argues these cuts will boost the U.S. economy, but his critics accuse him of enriching his friends in the business world.
An analysis of the changes by the Tax Policy Center found that the poorest would see the lowest proportional benefit, while the richest would get the highest.
The Center said that in 2018, the lowest-earning taxpayers—those taking home less than $25,000 a year—would see tax cuts of just 0.4%. Those in the middle—earning between $48,000 and $86,000—would get an average tax cut of just over $800, worth 1.4 percent of their after-tax income.
But those in the top 1 percent—with an income of more than $730,000—would receive 20% of Trump's total tax cut, giving them an average cut worth $37,000, or 2.4 percent of after-tax income.
One of those pointing out just how much Trump's tax cuts meant to them in cash terms was the 87-year-old billionaire financier Warren Buffett, whose conglomerate Berkshire Hathaway made more than $29 billion overnight because of the reforms.
"A large portion of our gain did not come from anything we accomplished at Berkshire," Buffett admitted in a letter to his shareholders accompanying Berkshire's annual report.