U.S. Has Officially Withdrawn From the World Health Organization
President Donald Trump has officially withdrawn the U.S. from the World Health Organization (WHO), New Jersey Senator Bob Menendez said Tuesday.
Menendez, a Democrat, is a ranking member of the Senate Foreign Relations Committee. In a tweet posted Tuesday afternoon, he said the Trump administration informed Congress of its decision to pull out of the global public health agency weeks after publicly criticizing its handling of the coronavirus pandemic.
"To call Trump's response to COVID chaotic & incoherent doesn't do it justice," Menendez said in his tweet. "This won't protect American lives or interests—it leaves Americans sick & America alone."
A senior administration official told Newsweek the country's withdrawal notice, effective July 6, 2021, had been submitted to the United Nations secretary-general.
The WHO told Newsweek it had received reports of the U.S.' formal withdrawal but declined to comment further.
News of the withdrawal came as an increasing number of states across the U.S. were reporting record highs in new virus cases. The country as a whole has also reported record numbers of new cases over the past two weeks. According to a Tuesday, July 7, situation report compiled by the WHO, the new cases reported in the U.S. over the last 24 hours accounted for about 25 percent of those reported globally.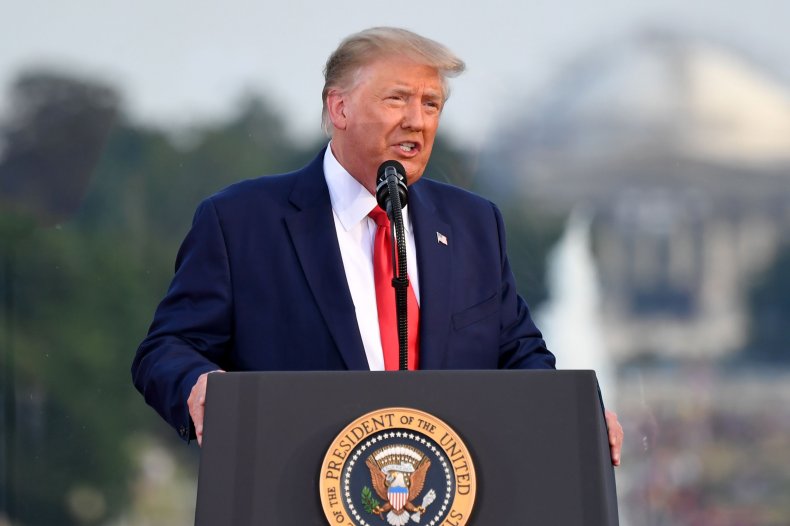 In total, more than 2.9 million cases were reported in the U.S. as of Tuesday, July 7, according to a Johns Hopkins University tracker.
Since the United Nations founded the WHO in 1948, the agency has become the global leader in responding to health emergencies around the world and currently recognizes 194 member states. When the coronavirus pandemic began spreading from its origin in Wuhan, China, to other parts of the world earlier this year, the WHO began compiling case counts and issuing health recommendations intended to help countries combat the pandemic.
As health officials learned more about the rapidly spreading virus, Trump grew increasingly critical of the WHO's response. After the WHO commended China for its handling of the virus, Trump said China had "total control" over the agency and shortly thereafter said he intended to terminate the U.S. relationship with the WHO. In a letter he sent to the WHO's director-general in May, Trump said he would halt funding to the agency unless "major substantive improvements" to its pandemic response were made.
Despite Trump's May letter, an official told senators last week that the U.S. was still working with the WHO. Admiral Brett Giroir, the assistant secretary at the Department of Health and Human Services, said he was still on the WHO's executive board and planned to attend an agency meeting in October.
Update: This story has been updated with additional information, background and confirmation from the White House and the WHO.