The U.S. Has a Preterm Birth Rate Not Much Lower Than Some Underdeveloped Countries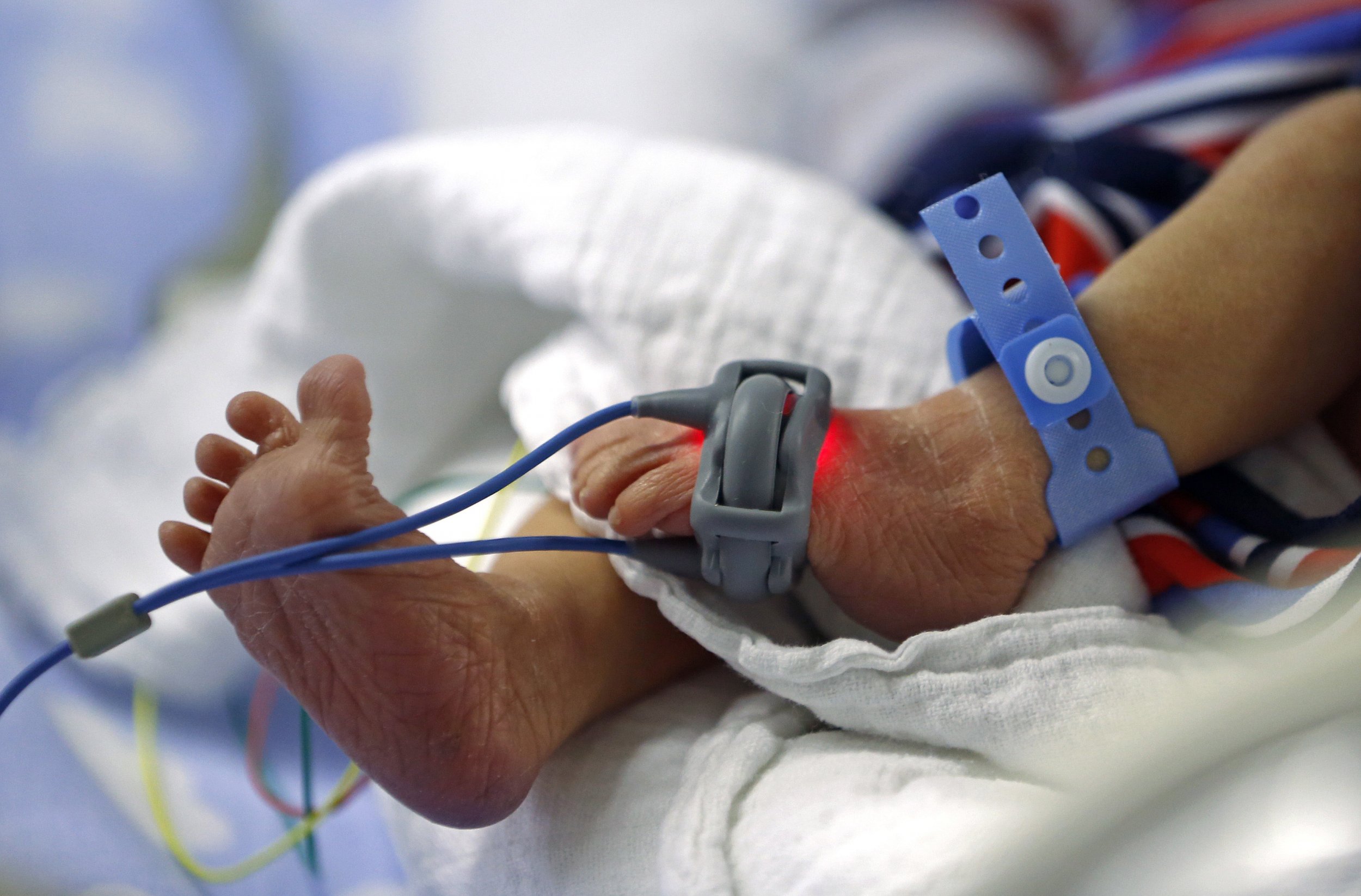 Plenty of research shows that infants who are carried to full term are likely to have much better health outcomes—even in adulthood—than those who are born premature. This is why March of Dimes, a nonprofit organization to benefit infant and maternal health, continues to make a push to reduce the rates of preterm births in the U.S. The organization has just issued its eighth annual report that tracks this trend.
Preterm births are defined as any birth occurring before 37 weeks of gestation. A healthy gestation period for a pregnancy is between 39 and 40 weeks.
In this year's report, the U.S. earned a grade "C" due to a high nationwide rate of premature infants. The overall national preterm birth rate was 9.6 percent in 2014. This year's grade shows the rates are improving; in 2010 the March of Dimes assigned a letter grade "D" for a preterm birth rate of 12.3 percent. However, a representative for March of Dimes says it's difficult to compare this year's grade to prior years because the methodology for measuring gestational age has changed. Either way, it's clear that the U.S. still has a long way to go; the countries with the highest rates of preterm births include Brazil, India, Nigeria and the U.S. The average preterm birth rate among the poorest nations in the world is 12 percent.
This year the organization looked at these numbers on a state and county level as well, and found wide geographical variation. Among 100 cities in the U.S., Shreveport, Louisiana, had the highest rate of preterm births while Portland, Oregon, had the lowest. In Portland, the preterm birth rate was 7.9, while Shreveport's was 18.8. Other cities with the especially low rates of preterm births—8.1 percent or less—include Oxnard, California; St. Paul, Minnesota; and Seattle. Other cities that received failing grades—a rate of 11.5 or higher—include Memphis, Tennessee; Cleveland; and Birmingham, Alabama. The report is based on data from the National Center for Health Statistics.
The report also underscores the belief that racial and ethnic disparities may be partially responsible for high preterm birth rate. Overall, black women had the highest percentage of preterm births (13.4 percent), followed by Native Americans (10.4 percent), Hispanic (9.3 percent), white (9.1 percent) and Asian (8.7 percent).
Dr. Siobhan Dolan, a clinician at Montefiore Medical Center, a professor of obstetrics and gynecology at the Albert Einstein College of Medicine and medical adviser to March of Dimes, says the rates of preterm births remain high partially due to the trend of early elective delivery, which can sometimes mean a pregnancy ends before 39 weeks gestation. Some expecting mothers may schedule their delivery rather than wait to go into labor for reasons related to family obligation, anxiety or simply the convenience of knowing when the baby will be born.
Dolan says physicians could also better utilize some of the drug interventions known to improve the likelihood that a mother will carry her baby to term. These include progestin therapy, which can address some of the hormonal factors that contribute to a mother delivering too soon. A daily low-dose of aspirin can also be useful to prevent pre-eclampsia, a dangerous condition that can occur during pregnancy in which a mother develops high blood pressure. If left untreated, pre-eclampsia—a leading cause of preterm birth—poses a serious, and sometimes fatal risk, to both the mother and child.
Dolan says the high rates of premature births can potentially become a serious burden to the health care system and society. "It has a huge impact," she says. "We see children born preterm have potentially long-term growth and developmental challenges, vision and hearing challenges, respiratory complications. We don't want to start this generation with higher rates of these outcome. We want to see every baby have a healthy start to life."
Worldwide there are some 15 million babies born premature, and nearly 1 million of those die due to complications. Approximately 60 percent of preterm births occur in African and South Asia, according to a collaborative report published in 2012 by March of Dimes, World Health Organization, Save the Children and other women's and children's health organizations.