U.S. Has Spent $250 Million Upgrading Its De Facto Taiwan Embassy and China Will Not Be Happy
White House officials are trying to figure out how a de facto American embassy can be opened in Taiwan without angering China.
After a $250 million upgrade, the ribbon will be cut on the American Institute in Taiwan (AIT) on June 12 in a leafy suburb of Taipei. Which U.S. official will be holding the scissors is worrying Beijing.
Although not an official embassy, it is mostly staffed by American diplomats and represents Washington's interests on the island nation of 23 million people that China considers a breakaway province.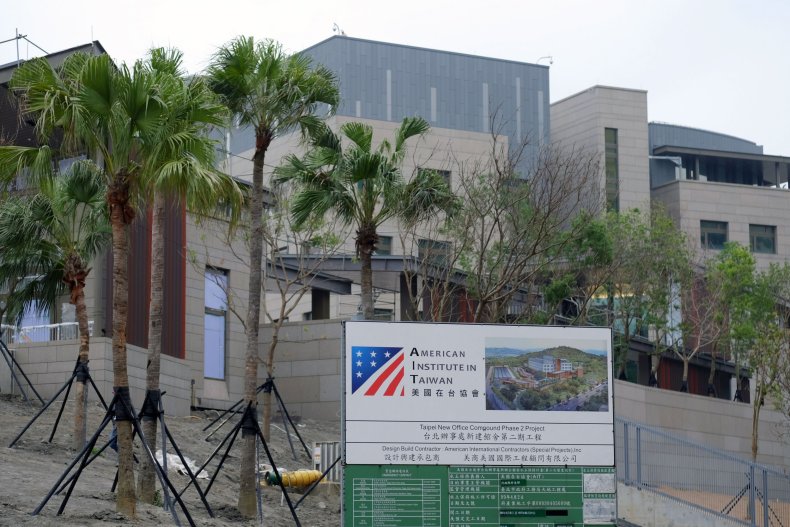 Beijing is concerned about where Washington's loyalties lie. Under the "One China" policy, the U.S. switched diplomatic recognition of Taiwan to China in 1979, but kept informal relations.
However, this became more ambiguous when U.S. President Donald Trump accepted a congratulatory phone call from Taiwan's president Tsai Ing-wen before he spoke to Chinese leader Xi Jinping.
In March, Trump signed the Taiwan Travel Act which will allow more high level visits and he also named officials known as "friends of Taiwan" to top positions, such as Secretary of State Mike Pompeo and National Security Advisor John Bolton.
Beijing has signaled that it would not be happy with any high-level U.S. officials attending the opening of the complex.
"Though it's just a building opening, the Chinese are really painting it as a symbol of the administration's commitment to China-U.S. relations," said Abigail Grace, a former National Security Council official, according to Politico.
"If I were sitting in the Trump administration's shoes, there would be a very difficult decision to make," she added.
The Taiwanese president and the mayor of Taipei will attend the ceremony which takes place on the same day as a possible summit between U.S. President Donald Trump and North Korean leader Kim Jong-Un in Singapore.
Complicating matters is that China's help is essential for any U.S.-brokered plan to help denuclearize the Korean peninsula.
Abraham Denmark, director of the Asia program at the Woodrow Wilson International Center for Scholars, told Politico: "I could see Beijing saying, 'How can we help you with North Korea when you're being so unhelpful on Taiwan?'"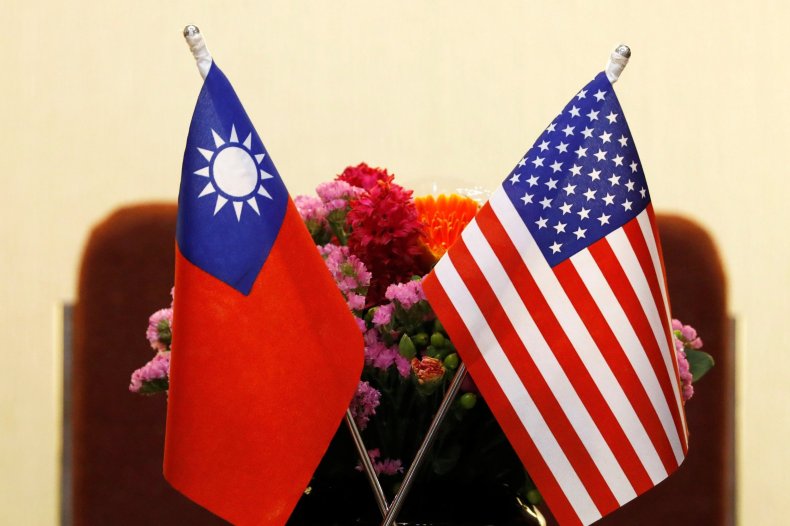 Recently, tensions on the Taiwan Strait have ramped up, as China reiterated a pledge to use force if the island declares independence.
Tiffany Ma, senior director at consultancy BowerGroupAsia, told the New York Times that the new compound reinforces the U.S.-Taiwan relationship at an important time.
"As Taiwan faces increasing pressures from China's military coercion, influence campaigns, and efforts to undermine Taiwan's international space, the compound sends a crucial message that the United States remains very much vested in Taiwan," she said.