A Republican political pollster on Friday predicted the nation's already soaring inflation could soon get worse.
Frank Luntz, a political consultant known for his polling and work on developing talking points centered on Republican issues, offered the warning on CNBC's Squawk Box. He told host Joe Kernen the full impact of inflation will be felt during the upcoming July Fourth weekend, saying it's one of three U.S. holidays—along with Thanksgiving and Christmas—when Americans fill up their vehicles' gas tanks and "buy more food than any other time of the year."
Recently released numbers for the consumer price index showed the annual rate of inflation moderated in April. However, the index increased at an annual rate of 8.3 percent, and the Bureau of Labor Statistics said last Friday that inflation rose 8.6 percent in May from a year ago, the fastest increase since 1981. In an attempt to battle inflation, the Federal Reserve on Wednesday announced its largest interest rate hike in 28 years. Experts have said the plan is to make consumers spend less because of higher interest rates, which will decrease demand and eventually lower inflation.
Luntz, though, said he believes inflation will continue to climb before Americans see any relief.
"We are 13 days away from an absolute explosion on inflation," Luntz told CNBC, speaking of his prediction for the Independence Day weekend.
Luntz also said he tried to warn President Joe Biden. "The tragedy is that we've tried to explain this to the Biden administration, because they're the ones that need to know, and they've refused the presentation," he said.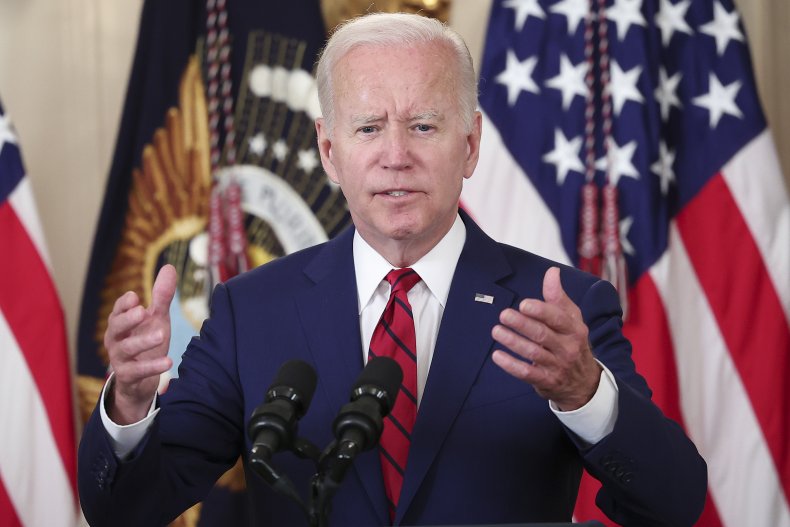 Luntz added that "everyone's going to be filling up their car 13 days from now, and they can't put $40 or $50 in their tank—they actually have to fill it up. And that's when the explosion hits."
He continued, "They have to fill their shopping carts for the barbecues and the cookouts. Thirteen days from now, the American people are going to come face-to-face with these higher prices and face-to-face with the fact that they can't afford it."
Luntz further said that the nation's economic numbers haven't been as bad as they currently are since 2009. At that time, he said, only about 60 percent of the population was affected by the poor economic numbers, but now everybody is being hit.
"Now with inflation, no matter who you are, no matter where you live, no matter how much you make, you're impacted by it. And that impact will be felt shortly," he said. "Inflation touches everyone everywhere."
Luntz also offered another warning for Biden and the Democratic Party. "Unless he gets this inflation under control, where people are not exasperated and are not furious...this is going to affect the midterms," he said.
Newsweek reached out to the White House for comment.