U.S. Headed to Women's World Cup Final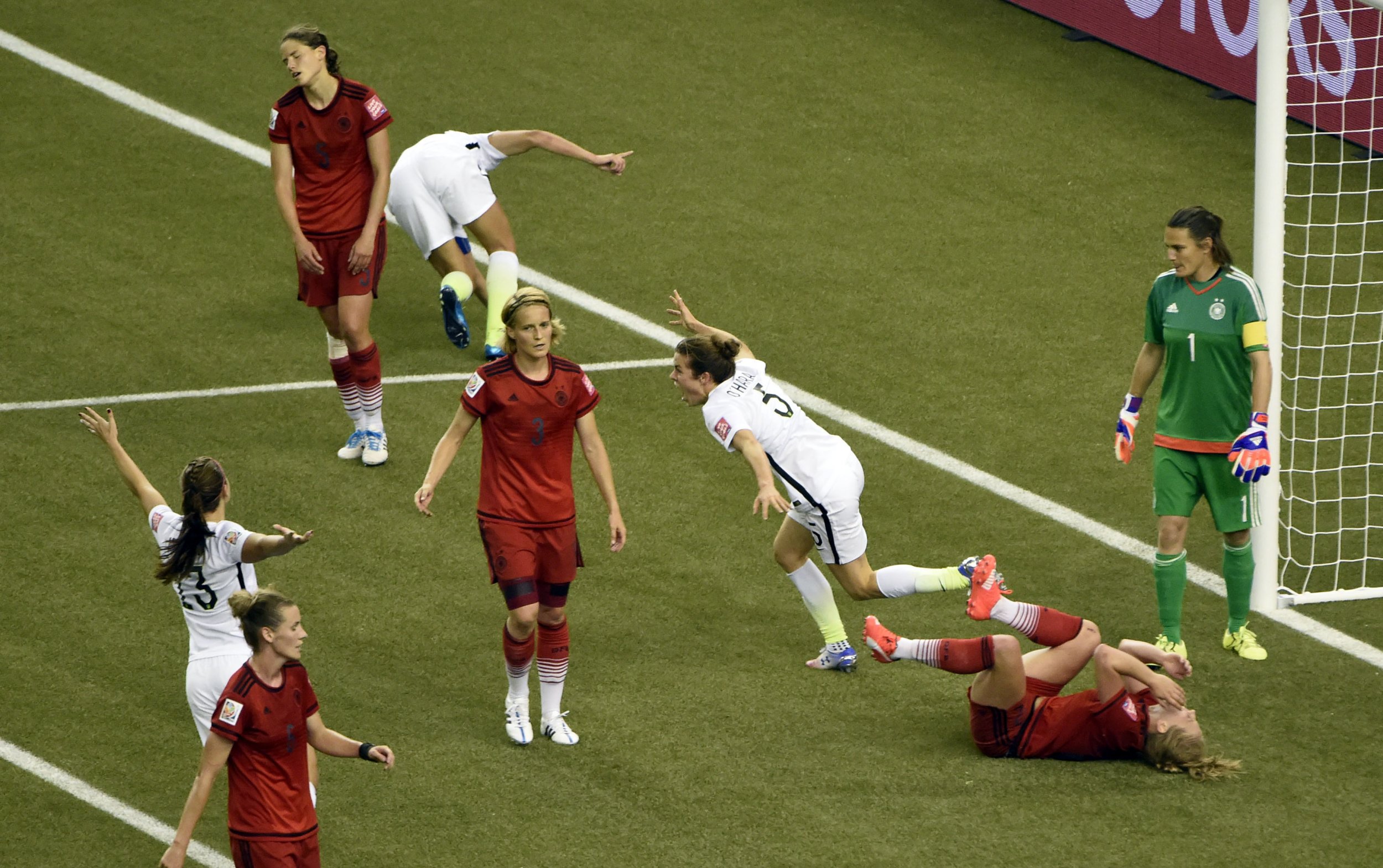 The American women took a step toward winning their first FIFA World Cup title in 16 years with their victory over Germany in Tuesday night's semifinal.
The team beat the top-ranked Germany 2-0 on a penalty kick from Carli Lloyd and a late goal from Kelley O'Hara at Montreal Olympic Stadium in Quebec, Canada. Goalkeeper Hope Solo had her fifth straight shutout since the opening match of the Women's World Cup.
The match arguably was the tournament's biggest so far because both teams were highly ranked. A crowd of more than 51,000 pro-U.S. fans filled the stadium, according to NBC Sports.
Four years ago, the U.S. team lost to Japan on penalty kicks during the final in Germany. Its advancement to the final this year could end with the country's third World Cup title and first since 1999, according to the Associated Press.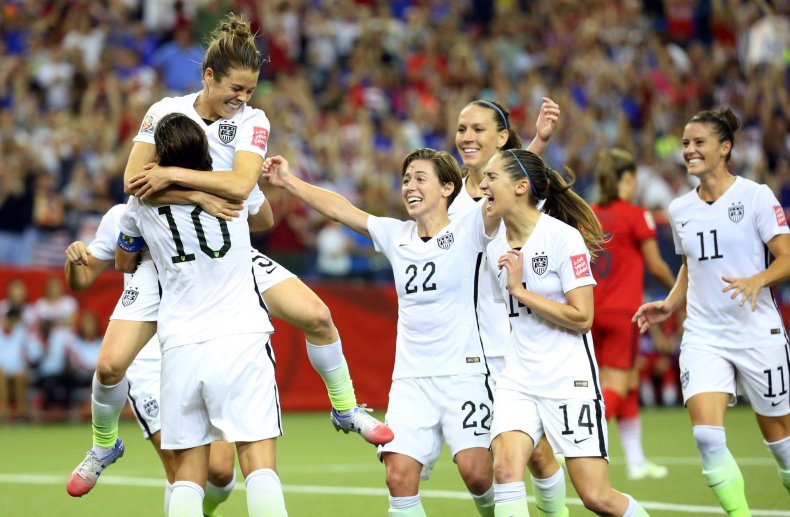 Next the U.S. women will face the winner of the other semifinal between England and Japan, the defending champion. The match is scheduled for 7 p.m. ET on Wednesday at the Commonwealth Stadium in Edmonton. It will be aired on Fox Sports. Germany will play the losing team of the semifinal in a match at 4 p.m. ET on Saturday.
The final is scheduled for 7 p.m. ET on Sunday at BC Place in Vancouver. FIFA President Sepp Blatter plans to skip the Women's World Cup final to avoid traveling to North America, where U.S. authorities are investigating corruption charges against the world governing body of soccer, the AP reported. In May, the U.S. Department of Justice indicted 14 FIFA officials on corruption charges.
FIFA Secretary General Jerome Valcke, Blatter's second-in-command, also will not attend the game in Canada.