U.S. Health Inspectors Launch Probe of Fetal Tissue Research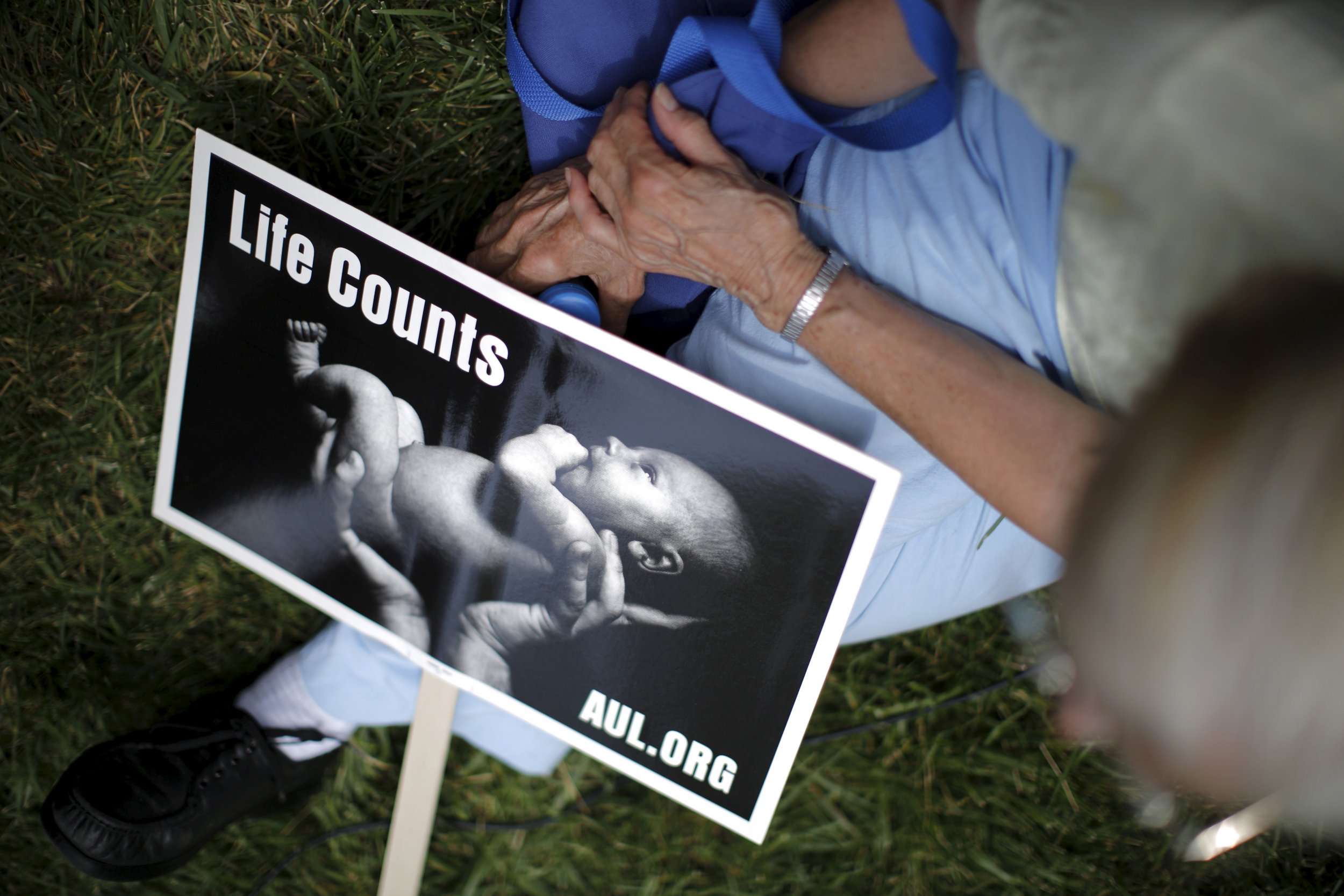 The U.S. Department of Health and Human Services' (HHS) inspector general will launch an investigation into federal oversight of current fetal tissue research in the U.S., officials announced this week.
The probe will review details of fetal tissue research that is financially supported by HHS grant money through the National Institutes of Health (NIH). The goal: To determine if government health officials and researchers are complying with existing laws and if current regulations are sufficient.
The use of fetal tissue in medical and scientific research came under public scrutiny earlier this year when a sting operation conducted by an anti-abortion group attempted to prove Planned Parenthood was earning money by "selling baby parts." Planned Parenthood has denied the accusation. Kentucky Senator Rand Paul petitioned for the request in October, in a letter signed by him and 34 GOP senators that threatened to defund Planned Parenthood.
"I am encouraged to see the inspector general take action to investigate Planned Parenthood's unconscionable practices," Paul said in a press statement. "Planned Parenthood selling body parts of the unborn demonstrates that the organization deserves not one penny more of our taxpayer dollars, and I am confident this investigation will give further proof of that."
In a letter to Paul dated December 4, HHS Inspector General Daniel Levinson, said the investigation will include interviews with HHS and NIH officials, since a majority of HHS funding for fetal tissue research is awarded by the NIH.
"This approach will also focus on gathering relevant documentation related to the policies and procedures for monitoring fetal tissue research activities," Levinson wrote in the letter. "Our goal is to obtain information related to fetal tissue research grants, NIH's monitoring procedures over third-party certifications and those related to the Department's internal fetal tissue research, and any known violations of federal requirements."
Paul and colleagues initially sent a letter to HHS Secretary Sylvia Burwell in July, immediately following the release of a series of undercover videos by the Center for Medical Progress, which appeared to show Planned Parenthood executives discussing profits earned from fetal tissue donation. Planned Parenthood then accused the "citizen journalists" of deceptively editing the videos to make it appear that the organization accepts financial compensation beyond the expenses to maintain the program. In the fall, Planned Parenthood Director Cecile Richards informed federal health officials that the organization's clinics will no longer accept reimbursement to cover expenses accrued from fetal tissue donation.
However, some experts in the field of medicine have pointed out that today fetal tissue is used infrequently. According to the Houston Chronicle, medical research conducted with fetal tissue was only about $280 million worth of NIH projects since 2011, compared with $581 million used for embryonic cell research.
Scientific research with fetal tissue has occurred since the 1930s, and was used to develop vaccines and gain understanding of human and cell biology, and also to study fetal development and disease. The HHS set guidelines for its use in 1993.