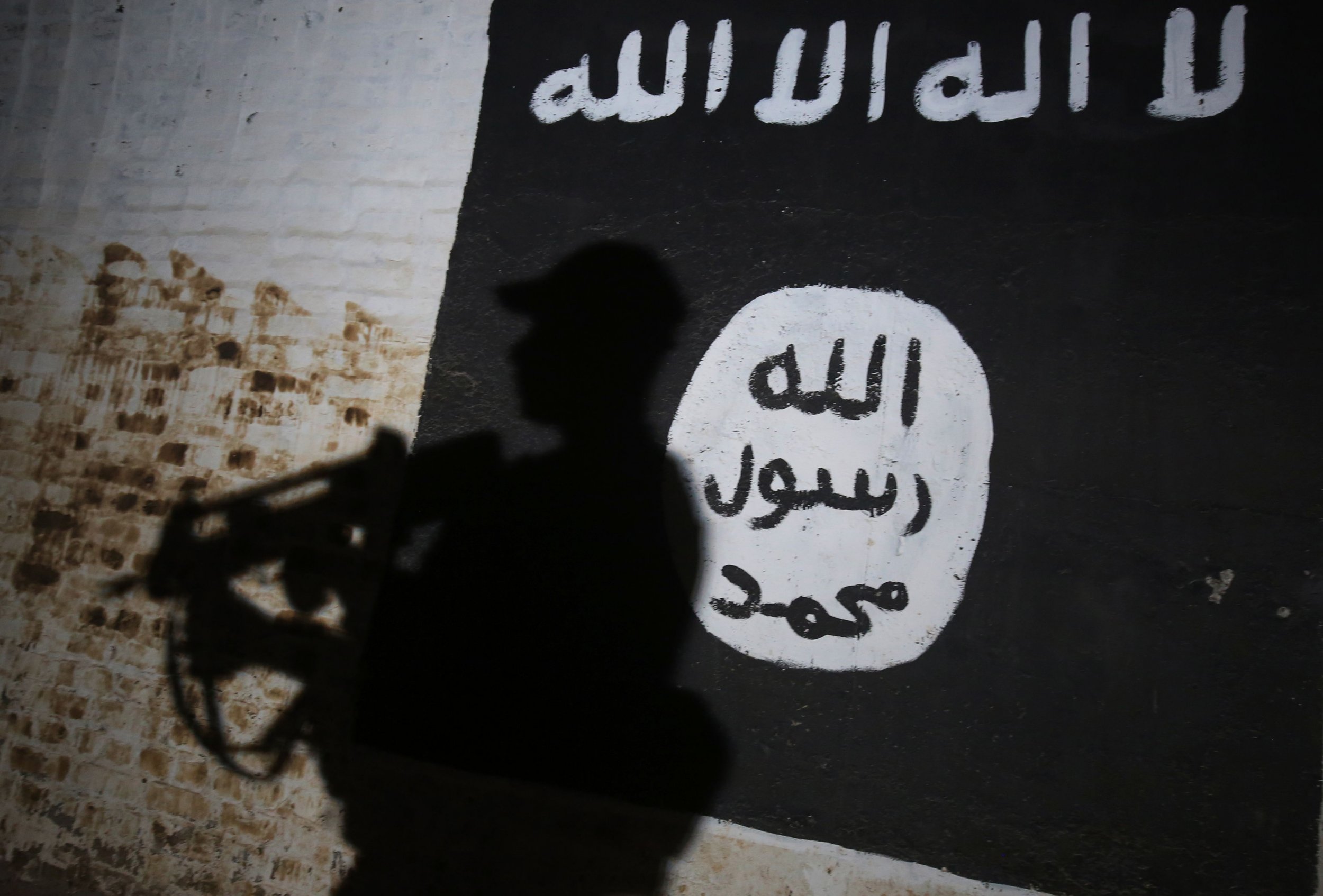 A U.S. citizen alleged to have worked for ISIS is being held by American forces in an undisclosed location while U.S. authorities consider avenues to press charges, according to court documents.
The former Louisiana college student, who has not been publicly named, surrendered to opposition forces in Syria on September 11, 2017. He was found to be carrying a thumb drive with digital documents that detailed how to make bombs, interrogate enemy fighters and a series of other how-to guides, as well spreadsheets that detailed his individual work for ISIS. He was held by the U.S.-backed Syrian Democratic Forces (SDF), a coalition of Arab and Kurdish forces that has led the ground battle against ISIS in the war-ravaged country.
Despite the wealth of ostensible evidence, the man denies ever working with ISIS, saying that he was a freelance journalist reporting from Syria.
"Petitioner claimed that he intended to enter Syria to be a freelance writer and that he obtained press credentials from the using [sic] his U.S. passport, as well as from other press outlets," an FBI agent wrote in a detailed court filing that was unsealed on Wednesday.
The agent said that a search warrant had revealed he had bought an identification that had portrayed him as a member of the media. He then claimed to have "gathered a great deal of information" to live in refugee tents on the Turkish-Syrian border.
But authorities said that he had not published any stories or blog posts about his reporting from the Middle East, as he had claimed.
The government says that he signed up to be an ISIS fighter in 2014, worked at an ISIS training camp and served as a guard for the militant group. When captured by the SDF, he identified himself as "Daesh," an Arabic acronym for ISIS.
The FBI also said it was in possession of the man's entry form to join ISIS, recovered from a thumb drive captured by the SDF in 2015 and handed over to the U.S. military. The form says that he had joined ISIS in the northern Syrian town of Jarabulus in July 2014, the Associated Press reported.
The filings do not appear to allege that he fought for the group on the battlefield but that he played a role in facilitating its aims through noncombat support. It remains unclear if there is enough evidence for U.S. authorities to prosecute the man for supporting ISIS, and he is yet to be charged with a crime.
The American Civil Liberties Union (ACLU) is contesting the government's decision to hold him without charge and to deny him a lawyer.
While the potential for prosecuting the man in the U.S. remains unclear, he also holds a Saudi citizenship and could be transferred to that country by American authorities. But U.S. District Court Judge Tanya Chutkan has ordered the U.S. government to give 72 hours notice, according to Politico. The Justice Department is appealing that ruling. The case will be heard by the U.S. Court of Appeals for the D.C. Circuit in April.
Western security services remain deeply concerned about the return of jihadis who have immersed themselves in the ranks of the world's most brutal extremist group to their home countries. Many countries do not want to reabsorb those returnees and are denying them re-entry.
Last week, two British nationals believed to have been members of the infamous ISIS cell known as The Beatles because of their British accents were detained in Syria. The British government has said it will refuse to accept the return of El Shafee Elsheikh and Alexanda Amon Kotey to face justice.