U.S. Is Hunting 'Russian Computer Wizards' In Election Probe, Moscow's Ex-Ambassador Says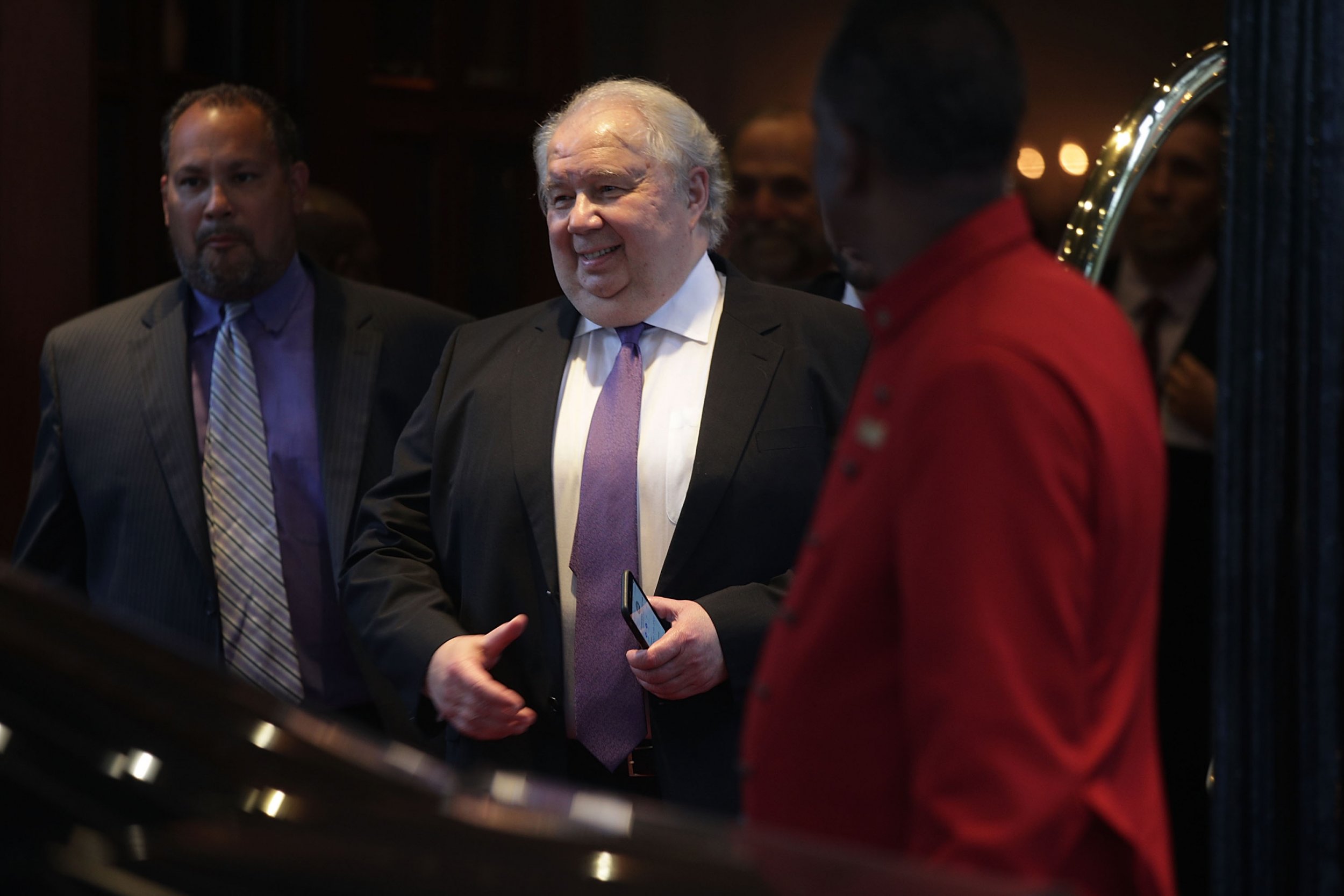 The FBI's investigation into allegations that Russia meddled in the U.S. election is a a hunt for "Russian computer wizards," Moscow's former envoy to Washington said at the Munich Security Conference.
The former Russian ambassador to the U.S. Sergey Kislyak spoke as the Justice Department charged 13 Russians with election meddling in the 2016 vote this week. Kislyak's role became central to the controversy last year when, in his capacity as ambassador, he reportedly held several undisclosed conversations with Trump's first pick for National Security Adviser, Mike Flynn, at a critical time for the two countries. Flynn vacated the role in record time and has since pleaded guilty of misleading authorities about his contacts.
Related: Trump slammed for lack of empathy after thumbs up photos following school shooting
Kislyak, who has also changed jobs and now serves as a senator in Russia, accused U.S. authorities of having "spoiled the trust between us even before you came up with the new allegations."
"I have seen so many allegations and indictments in recent years towards Russians," he said at the annual event in Germany on Saturday, CNN reported. "Our American colleagues launched some kind of hunting spree throughout the world on Russian computer wizards."
Kislyak and all senior Russian officials have dismissed the mounting pile of allegations from all U.S. intelligence agencies and tech companies that the Kremlin tried to interfere in the presidential election of 2016. U.S. officials, including members of the Trump administration have dismissed Russia's denials but Donald Trump himself has been much more reluctant to do so. He has gradually admitted he believes both what U.S. intelligence have told him about the Kremlin's influence on the election, but has also expressed in Russian President Vladimir Putin denial of any hand in the alleged meddling.
The U.S. leader once again sparked controversy, following the latest indictments, clashing with his current security adviser H.R. McMaster who stood by the investigation. Trump neglected to condemn the alleged interference and instead insisted McMaster should have defended the legitimacy of his election win and claimed that his then-rival, Hillary Clinton, colluded with Russia.
As part of establishing a picture of how Russia allegedly targeted the U.S. vote, U.S. authorities are also investigating suspected collusion between Trump's campaign and Russia—a probe the president has repeatedly derided.