Pakistani backlash against President Donald Trump's tweet accusing the country of providing a safe haven to the Taliban grew Tuesday, with Pakistan summoning the American ambassador to Islamabad and accusing the U.S. of ignoring terrorist attacks on its citizens.
Trump's first tweet of 2018 claimed that the U.S. was wrong to supply foreign aid to the south Asian nation.
Related: Iran: anti-regime protests erupt across the country as protesters chant "death to the dictator"
"The United States has foolishly given Pakistan more than 33 billion dollars in aid over the last 15 years, and they have given us nothing but lies & deceit, thinking of our leaders as fools," he said.
"They give safe haven to the terrorists we hunt in Afghanistan, with little help. No more!" he added.
Pakistan has dismissed the rhetoric from the president, Reuters reported.
The country's foreign minister, Khawaja Asif, summoned the head of the U.S. diplomatic mission to Islamabad, David Hale, to explain the online attack. Pakistani Prime Minister Shahid Khaqan Abbasi has said he will chair a Cabinet meeting on Tuesday to focus on the tweet.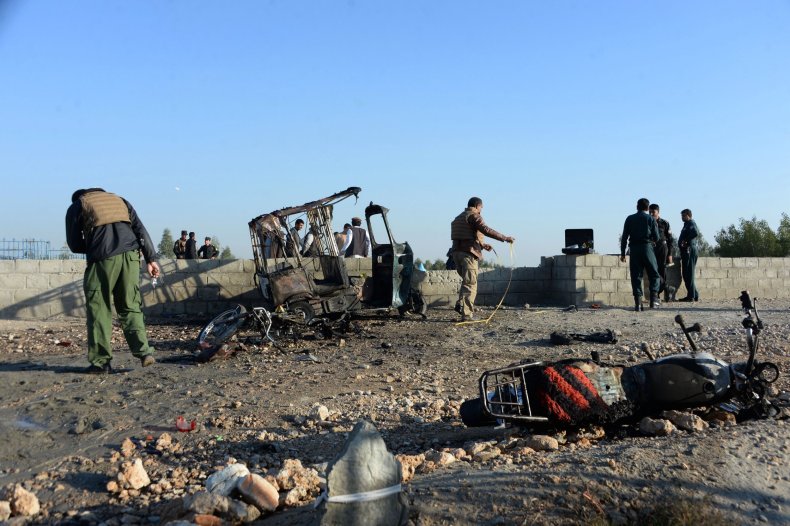 In its most stinging rebuke to the president thus far, Pakistan's Ministry of Defense accused the United States of ignoring terrorists that kill Pakistanis.
"Pak as anti-terror ally has given free to US: land & air communication, military bases & intel cooperation that decimated Al-Qaeda over last 16yrs, but they have given us nothing but invective & mistrust. They overlook cross-border safe havens of terrorists who murder Pakistanis," the government ministry wrote in a tweet.
Relations between the U.S. and Pakistan have been strained in recent years but have taken on a new dimension as the Trump administration has failed to signal the long-term direction it will take in the conflict.
In August last year, Trump said Pakistan was a valued ally against the Taliban, Al-Qaeda and the Islamic State militant group (ISIS), announcing the U.S. was shifting its strategy in Afghanistan.
Since then, the White House has increased troop levels in Afghanistan to about 14,000, a move some experts have said shows little departure from the strategies the U.S. has used in the country since the U.S.-led invasion in 2001. The U.S. has also said it will withhold $255 million in military assistance for Pakistan until it combats militants threatening Afghanistan.