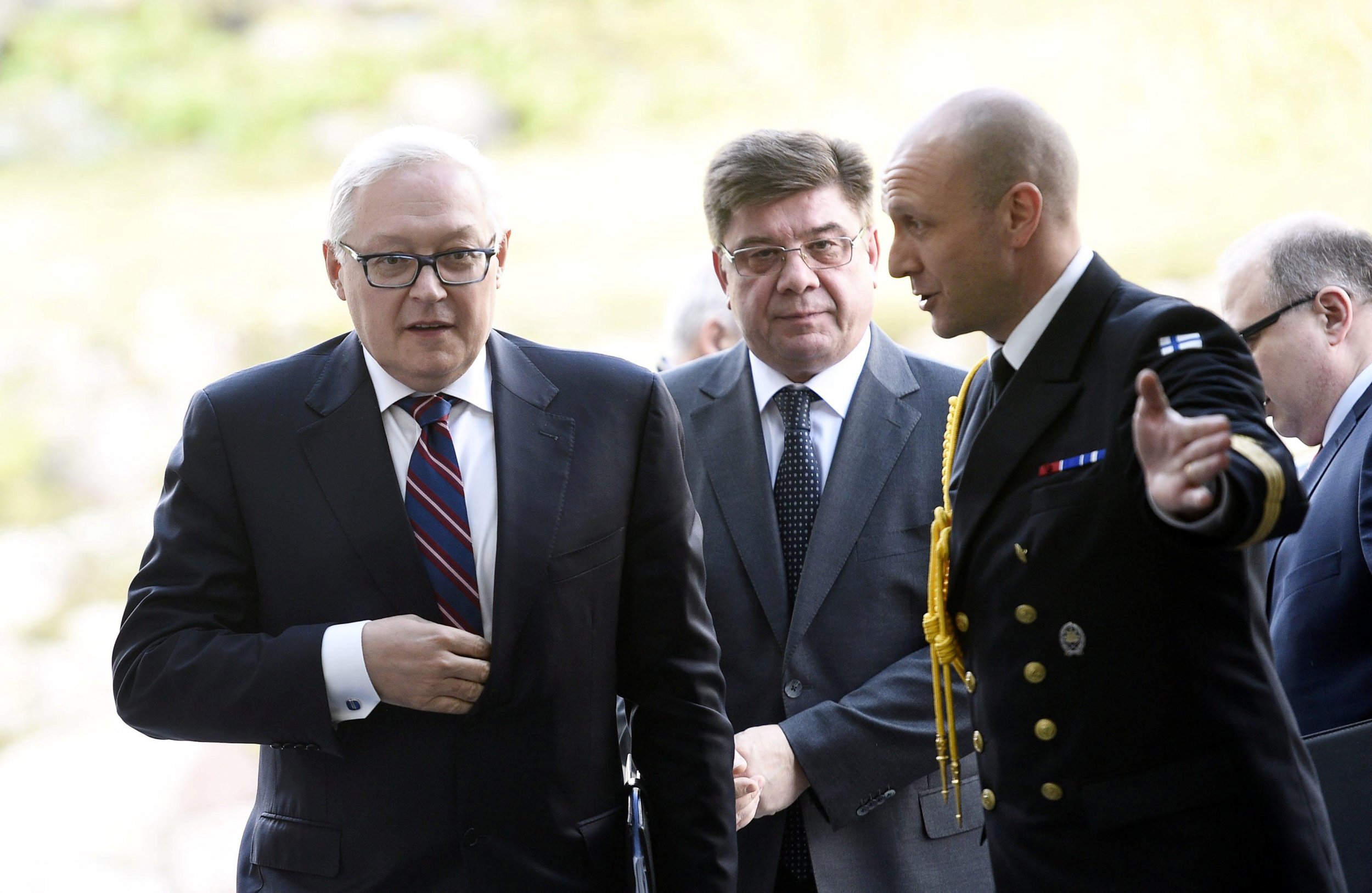 North Korea is "very interested" in discussing the mounting tension on the Korean peninsula directly with the U.S., a top Russian diplomat told state news agency RIA Novosti on Wednesday.
"Pyongyang is very interested in direct dialogue with Washington," Russia's Deputy Foreign Minister Sergei Ryabkov told journalists in Moscow, hinting that he blamed Washington for the lack of diplomacy. "I do not have confidence that the U.S. administration has enough political will and decision for such a dialogue," he added.
Russia and the U.S. both oppose the North Korean regime's nuclear arms ambitions, however, the two are at a major impasse on how to curb the program. Russia and China have opposed U.S. reinforcement of and military drills with its allies in the region, Japan and South Korea.
Under President Donald Trump, the U.S. has taken a stronger line on North Korea's persistent missile upgrades and aspiration to target the entire U.S. mainland with a ballistic nuclear. Publicly the regime and Trump have traded harsh and threatening rhetoric, while U.S. Secretary of State Rex Tillerson has asked North Korea to reverse its missile testing, as a prerequisite to diplomatic talks.
Though Trump tweeted that "talking is not the answer" Tillerson expressed a desire to pursue diplomacy. "We would like to sit and have a dialogue about the future," Tillerson said last month, addressing the North Korean regime. "Our other options are not attractive." So far the Trump administration has stumbled where the Obama administration did, failing to incentivize the regime to give up its nuclear program with the promise of talks.
Publicly, North Korea has not emitted the enthusiasm for diplomacy that Ryabkov suggested, as back in May, the country's Foreign Minister Choe Son Hui voiced reservations on talking to the U.S., saying: "We'll have dialogue if the conditions are there."
Both the U.S. and South Korea are technically at war with North Korea after the 1950-53 Korean war concluded with the signing of a mere truce and no peace treaty. Former NATO Supreme Allied Commander Wesley Clarke has said that direct talks are not the sole option, if both sides fear that a willingness to negotiate could come across as a sign of weakness.
Clarke suggested earlier this week that the two countries could form their discussion around a neutral mediator country and do so "privately, quietly, without any fanfare."