ICE Deports Hit-and-Run Suspect to Mexico, Angering Local Authorities Who Want Trial
She took a step to cross the street and was mowed down by a driver who failed to stop. In the painful months that followed, 27-year-old Indianapolis resident Jessica Parks has relearned to walk, but she and local authorities are speaking out about the system that allowed the suspect to be deported before standing trial.
Juana Loa-Nunez, 36, was arrested on May 7on hit-and-run charges, but Immigration and Customs Enforcement (ICE) agents deported the undocumented immigrant back to Mexico on July 13, well before she was supposed to stand trial in a Marion County, Indiana, courtroom on August 29, court records show. Local authorities and residents have joined Parks in saying the suspect should have faced trial in the United States.
"It wasn't right—she didn't stop," Parks told Newsweek of Loa-Nunez's deportation. "There's consequences for your actions when you do things that you know [are] wrong."
Parks's life nearly came crashing to an end that early morning in May, when she attempted to cross East 38th Street to her daycare classroom at Fervent Prayer Church in Indianapolis. She was "thrown into the air" and sustained serious injuries to her legs and lower body when the 2000 Nissan Altima clipped her and sped away before a group of onlookers surrounded the suspect's car, according to the affidavit for probable cause obtained by Newsweek.
The car suffered "fresh damage to the passenger side bumper" and a "missing passenger mirror" that matched the same mirror deputies reported at the crash scene.
When reached by Newsweek, Parks couldn't remember much from the brutal crash, save for the people who came to her aid. "I do remember after the impact all the people that were involved," Parks said. "The paramedic that was getting off of work, as well as a nurse that was getting off of work."
The pastor of Fervent Prayer Church, James Jackson, said Parks almost died while she was being rushed to the hospital. "Jessica's heart stopped beating, but paramedics were able to revive her," he told Newsweek.
Police charged Loa-Nunez soon after the accident with the felony of leaving the scene of an accident with serious bodily injury, as well as the misdemeanor of driving without a license, court records show.
Loa-Nunez was released on May 10 on $250 cash bail, sparking an angry debate between Marion County authorities and ICE over who was responsible for letting the suspect go.
"Without any regard for the safety of its citizens, on May 10, Marion County brazenly ignored an immigration detainer and released a Mexican woman from its jail without first notifying ICE," Ricardo Wong, head of the ICE Chicago field office, said at the time, according to local NBC affiliate WTHR.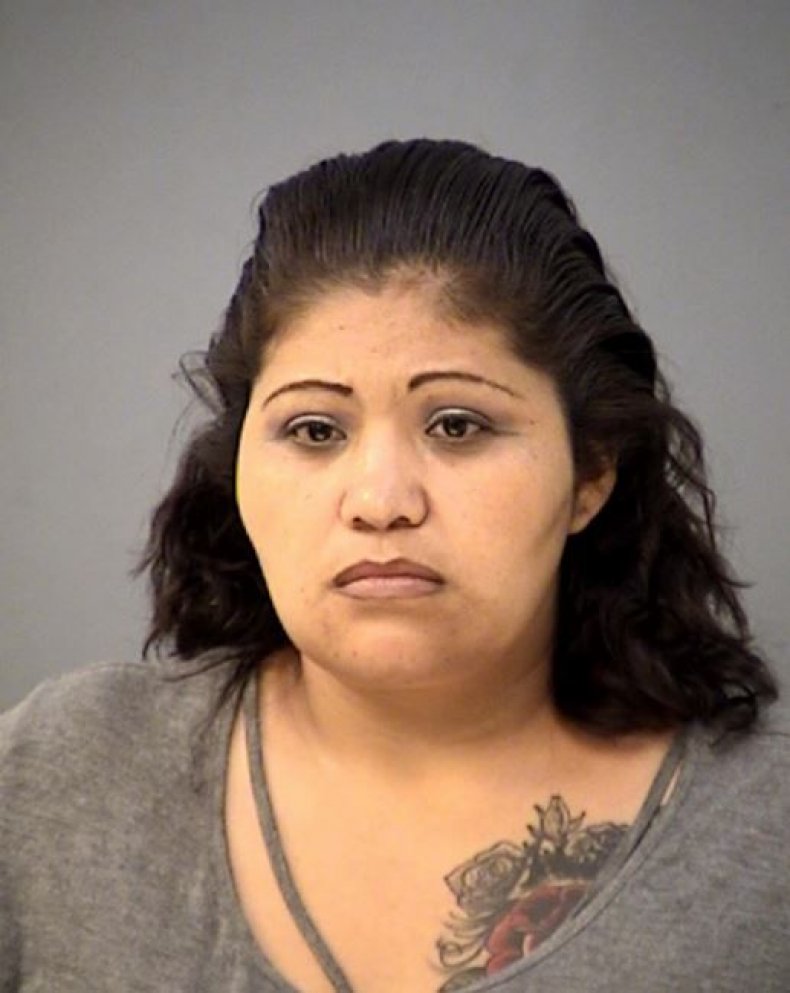 Marion County Jail responded in kind. "Judge Sarah Evans Barker has ruled that ICE must provide a criminal warrant or a criminal probable cause affidavit for the County to detain undocumented individuals. ICE failed to provide such documentation, despite receiving timely notice. Thus, ICE allowed this individual to go free," it said in a statement provided to WTHR.
Marion County authorities later revoked the bond and put out a warrant for Loa-Nunez's arrest in July once she didn't comply with the court requirements. But ICE agents caught up with Loa-Nunez and deported her on July 13, records and officials confirmed.
The Marion County Prosecutor's Office offered a statement to Newsweek addressing Loa-Nunez's release and last-minute efforts to halt her subsequent return to Mexico.
"In July, we were informed by ICE that the defendant was in ICE custody and had agreed to voluntary removal. We were further informed that she would be released from Federal custody within a couple weeks to be removed from the country. On July 9, our office filed a motion to revoke the defendant's bond to prevent the defendant from being released from custody. The Court granted that motion and revoked the defendant's bond on July 13. We subsequently learned that she was returned to Mexico on that day."
Last week, according to court records, Loa-Nunez failed to appear at a pretrial hearing. As a result of her absence, the warrant wasn't removed.
When reached by Newsweek to respond to the controversy, an ICE official confirmed a judge gave the order on July 6 for Loa-Nunez's "voluntary departure," and it was completed a week later.
Feelings remain sore over how the suspect avoided potential consequences.
"She should not be able to enjoy the benefits of citizenship," Jackson said of Loa-Nunez. "On the other hand, she won't be held accountable for a crime she committed with regard to any kind of sentencing or having to spend any time incarcerated."
Jackson said he is worried that if Loa-Nunez does cross the U.S.-Mexico border again, then "the system will have failed."
For the pastor, there was no need hastily send Loa-Nunez back to Mexico before her now-canceled court date.
"I don't disagree that she should have been deported, but I think anybody that has committed a crime while living in the country should first pay for that penalty with regard to how much jail time comes with doing something like," Jackson said. "After that, then you can subsequently deport them."
As for Parks, whose injuries included a broken left leg and a sprained and torn right leg, she said the suspect should have had stand trial but still offered forgiveness.
"I would still forgive her," she said, contemplating facing her again in-person. "I want her to know she caused a lot of trauma. But I'm recovering thanks for the grace of God."