U.S. Immigration Detention Centers Remain Strongholds of COVID-19 Transmission | Opinion
In the United States, the COVID-19 pandemic exposed the deeply entrenched social roots of the profound premature and "unnatural" loss of lives among our communities, most historically marginalized by the system. COVID-19 wreaked havoc among communities of color, low-income neighborhoods, inside congregate settings including nursing homes, jails, prisons and immigration detention centers. The resulting social calamity illustrates how social hierarchies, racial and ethnic identities, lack of legal status and the distribution of wealth determine, in large part, who falls ill during a pandemic.
The psychosocial and medical neglect that occurs inside the more than 200 immigration detention centers in the U.S. reveals an unequal valuation of the lives of noncitizens and raises substantial moral concerns. Once in detention, there is a systemic failure, at baseline, to protect the health of individuals, often leading to marked declines in health status. These injustices were present prior to the COVID-19 pandemic, which further exposed and amplified injustices in health.
At this point in the present pandemic, where more than 60 percent of the U.S. population has received at least one dose of a COVID-19 vaccine, the occurrence of COVID-19 outbreaks inside ICE detention centers demonstrates the continued insufficient implementation of protective policies for detained people by authorities.
In Colorado's Aurora Detention facility alone, at least 531 detained people at the facility contracted COVID-19, making it the site of one of the largest COVID-19 outbreaks in ICE detention facilities nationwide. In late April 2021, nearly 100 detainees tested positive after an influx of new arrivals and transfers, prompting concerns for the health and safety of detained people, staff and the community at-large.
A lack of consistent reporting of COVID-19 data limits the ability to assess and track community spread. Epidemiologic assessments conducted in jails and prisons during the pandemic have demonstrated how outbreaks of COVID-19 in congregate settings amplify transmission in surrounding communities. ICE detention facilities remain strongholds of COVID-19 transmission that not only pose a significant health risk to detainees but also limit pandemic mitigation efforts by federal, state and local public health authorities. Additionally, the persistent occurrence of COVID-19 cases in detention facilities illustrates the failure to implement adequate testing protocols, improper population management (isolation and quarantine) and inadequate medical care at detention centers.
As we emerge from this pandemic, we must use this opportunity to ensure that social equity is addressed and include the fair and humane treatment of immigrants.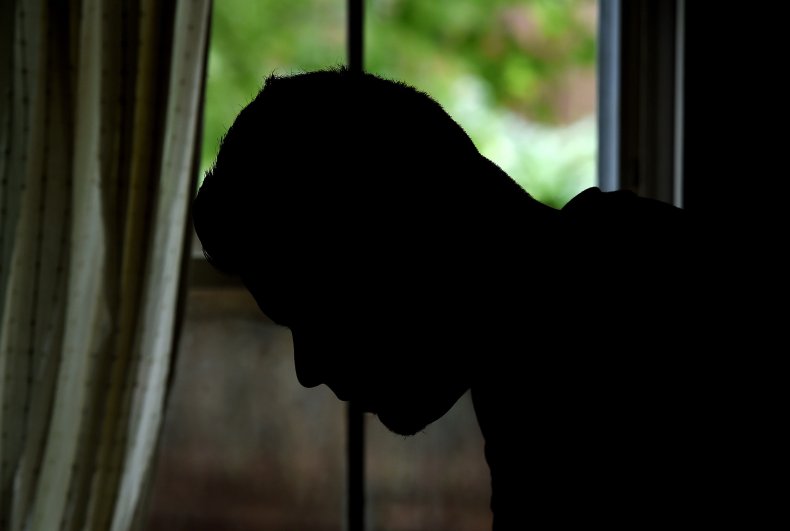 We represent a group of physicians who practice with the understanding that health equity is more than the provision of medications. We believe providing health care encompasses acts of social justice to attain the goal of achieving maximal health potential for individuals, regardless of race, ethnicity, skin color, legal status, country of birth, gender, sexuality, or justice involvement. With a new federal administration, there are continued efforts to revive social conscience to allow for humane immigration policies to care for the often invisible and excluded communities of undocumented immigrants, asylum seekers and refugees awaiting U.S. resettlement.
As physician advocates, we believe that there is a moral and public health imperative for rapid action by the Department of Homeland Security to protect detainees under ICE custody from further injury and neglect. We call for a federal response to release individuals in ICE detention and work with community organizers to provide safe housing and resources. This should include humanitarian parole and immediate release of individuals at risk of severe disease and death due to COVID-19 infection. We call for halting ICE enforcement action in communities which can lead to a chilling effect in individuals seeking care. An even more humane and effective response would be to release the large number of immigrants who are detained simply because they are seeking safe haven in the U.S.
In this new world of total uncertainty, history is presenting us with dilemmas that will redefine the lives of every person on the planet. Either we move forward with increasing xenophobic policies and divisiveness, or we choose to believe in the equal value of every individual and take deliberate actions to reduce others suffering. We choose the latter.
Janine Young, MD, FAAP is an associate professor of general pediatrics at the University of Colorado School of Medicine.
Carlos Franco-Paredes, MD is an infectious diseases physician in Denver, interested in health equity and social justice.
Dr. Yadira Caraveo is a pediatrician and state representative for Colorado House District 31.
Michelle Haas, M.D. is an infectious diseases physician who practices in Denver.
The views expressed in this article are the writers' own.