U.S. Indicts Shining Path Leaders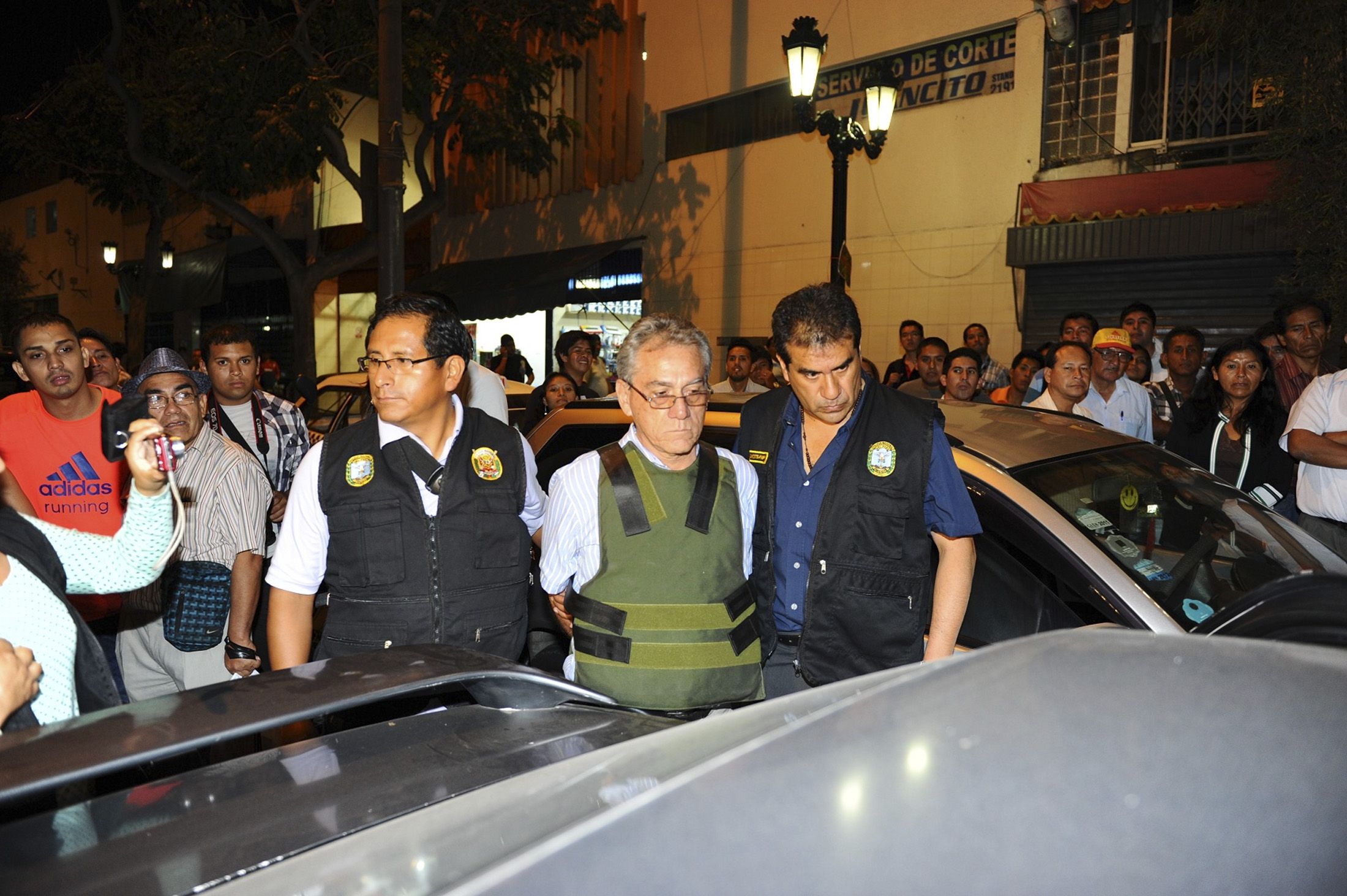 Three leaders of the Sendero Luminoso or "Shining Path," a Maoist guerrilla group that has operated in Peru since 1980, have been indicted in a U.S. federal court on charges that they conspired to support terrorism and narco-terrorism, and used firearms to commit do so, according to a recent legal filing.
The U.S. Government has charged Florindo Eleuterio Flores-Hala, who was captured by Peruvian law enforcement in February 2012, Victor Quispe-Palomino, and Jorge Quispe-Palomino with conspiracy to provide material support to a foreign terrorist organization; narco-terrorism conspiracy; and two counts of possession and use of a firearm during and in relation to a crime of violence according to the indictment, filed July 1 in the U.S. District Court for the Southern District of New York.
Though Flores-Hala is detained in Peru and his co-defendants are presumed to be on the lam in that country, it isn't surprising that the U.S. would prosecute the case here: the U.S. Attorney's Office for the Southern District of New York has been trying terrorism cases since the 1990s , including Mustafa Kamel Mustafa, also known as Abu Hamza. In May, Mustafa was found guilty of 11 terrorism charges for participating in a 1998 hostage taking in Yemen, in which four people died. He also conspired to form a terrorist training camp in Bly, Oregon and supported "violent jihad in Afghanistan in 2000 and 2001," according to the U.S. Attorney for the Southern District of New York.
The Associated Press reported in 2012 the arrest of Flores-Hala, who went by Comrade Artemio, dealt a "crippling blow to a roughly 150-strong band that represented about half of what remains of the Shining Path." Senderos, who wanted to overthrow the Peruvian government, murdered thousands in the 1980s and 1990s, according to AP, but the organization largely lost control over the Peruvian countryside after longtime leader Abimael Guzman was arrested in 1992. The present day Shining Path is greatly weakened, but maintains some activity in a cocaine-production hotbed in southern Peru, according to the BBC. Peru is said to be the world's top cocaine producer, overtaking Columbia in recent years.
The Sendero, which the U.S. Secretary of State has listed as a terrorist organization since October 1997, is divided into "geographically distinct factions in South Central Peru," per the indictment: Flores-Hala led the faction in the Upper Huallaga Valley, and Victor Quispe-Palomino led the faction in the Apurimac and Ene River valleys. Jorge Quispe-Palomino, the indictment alleges, served as a column leader in the Apurimac branch of the Shining Path.
The Sendero funds its terrorist activities with money from the cocaine trade -- by controlling "all aspects" of the market in the Upper Huallaga and Apurimac areas, prosecutors allege. Sendero members both grow and process coca leaves themselves and "levies a system of taxes called 'cupos'" on other cocaine producers in the area, as well as providing transportation and protection to regional drug traffickers, according to the indictment. Flores-Hala and the Quispe-Palominos "knew and understood that at least some of the cocaine it grew, taxed, and transported was destined eventually to be sold in the United States" and repeatedly attacked Peruvian law enforcement officials, prosecutors claim.
As such, these men, "at least one of whom will be first brought to and arrested in The Southern District of New York," "wilfully and knowingly did combine, conspire, confederate and agree together to provide 'material support of resources'....to a foreign terrorist organization," the indictment states.
In the filing, prosecutors cite several incidents on or around the following dates support their claim:
Aug. 7, 2001: Prosecutors allege that Victor and Jose Quispe-Palomino used automatic weapons during a firefight with Peruvian law enforcement, killing four.
Dec. 22, 2005: Florindo Eleuterio Flores-Hala, prosecutors allege, ordered Sendero guerrillas near Aucayacu to fire on a Peruvian National Police convoy, killing eight. They also took the dead officers' rifles, prosecutors claim.
March 23, 2008: Victor Quispe-Palomino ordered his troops to fire on a Peruvian National Police convoy, prosecutors allege. One officer died. Several others were wounded. The guerillas then "seized assault rifles and a grenade launcher from the dead and wounded officers.
April 9, 2009: Per prosecutors, the Quispe-Palominos detonated mines on a road "where a Peruvian Army patrol was passing" and opened fire, killing 15 and wounding 12. The guerrillas took Soldiers' automatic rifles and a rocket-propelled grenade, the indictment claims.
Aug. 26, 2009: Prosecutors argue that Sendero guerillas, acting under Victor-Quispe-Palomino's orders, killed two Peruvian Army soldiers near Carrizales, Peru. A few days later, the same group shot down a helicopter. The entire crew died.
It is unclear at press time whether Flores-Hala will be extradited to the U.S. to stand trial.