U.S. Intelligence Lists China, Russia as Equal Election Threats, But Only One Opposes Trump
United States intelligence agencies warned Russia and China are actively involved in 2020 election interference, but the two countries are not using their efforts to "denigrate" the same presidential candidate.
Director of the National Counterintelligence and Security Center, William Evanina, issued a statement Friday which declared the Kremlin is using several tactics to act against former Vice President Joe Biden's campaign. But in Beijing, the Chinese Communist Party is promoting efforts to oust President Donald Trump from the White House. The statement from Evanina comes three months before the U.S. election and amid ongoing criticism from House Democrats the intelligence community is withholding information about specific threat of foreign efforts to interfere ahead of November 3.
U.S. officials said Friday China has amplified criticism of Trump in an effort to hamper his re-election campaign as he continues publicly decrying Beijing and promoting a trade war with the world's second largest economy. But on the other hand, Russia is aiming to hurt Biden's campaign given his role in the Obama administration which publicly supported Ukraine and backed efforts opposing Russian President Vladimir Putin's control of Moscow.
"Russia's disinformation and propaganda ecosystem is the collection of official, proxy and unattributed communication channels and platforms that Russia uses to create and amplify false narratives," reads the State Department's Global Engagement Center (GEC) report released Wednesday. The report goes on to list Iran as another country actively seeking to interfere in the U.S. presidential election.
"Many foreign actors have a preference for who wins the election, which they express through a range of overt and private statements; covert influence efforts are rarer," Evanina told the Associated Press Friday. "We are primarily concerned about the ongoing and potential activity by China, Russia and Iran."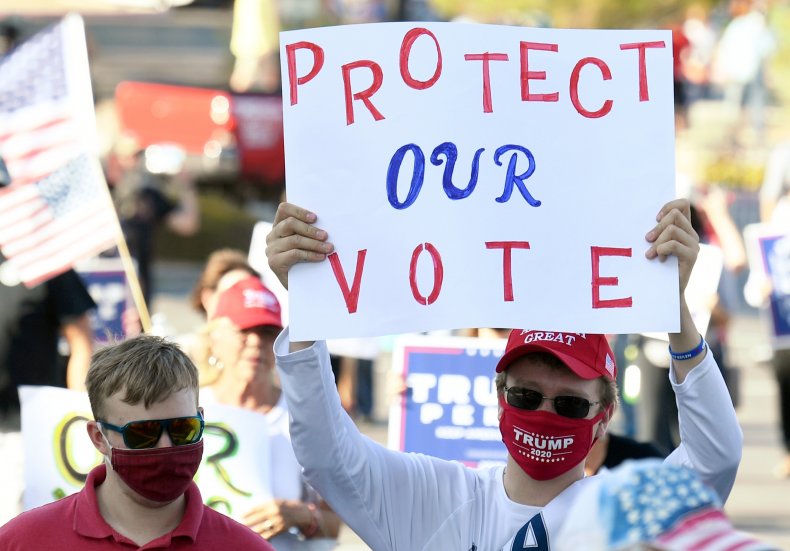 Several Russian front groups, third-party intelligence operators, cyber actors and others are detailed in the Wednesday report which warned of innumerable "fake individual online identities" working to influence American voters.
Trump responded to the intelligence report Friday, telling the AP, "I think the last person Russia wants to see in office is Donald Trump because nobody has been tougher on Russia than I have - ever." But the president seemed to agree with the part of the intelligence report that indicated China doesn't want to see him back in office, "If Joe Biden was president, China would own our country."
Connecticut Democratic Senator Richard Blumenthal, who reviewed classified materials as part of the Senate's Sensitive Compartmented Information Facility, said he was "shocked" by the intelligence about foreign interference efforts ahead of the 2020 elections.
"The facts are chilling. I believe the American public needs and deserves to know them. The information should be declassified immediately," Blumenthal wrote in a late Friday Washington Post op-ed. "[T]he Trump administration is keeping the truth about a grave, looming threat to democracy hidden from the American people."
The White House issued a statement Friday that more uniformly condemned the efforts of foreign governments to meddle in U.S. elections: "The United States will not tolerate foreign interference in our electoral processes and will respond to malicious foreign threats that target our democratic institutions."
Newsweek reached out to both the Trump and Biden campaigns for additional reactions but did not receive a reply in time for publication.