U.S. Intelligence Officials Accuse China of Underreporting Coronavirus Cases and Death Toll, Report Says
U.S. intelligence officials say that China underreported both the number of cases and the death toll the country suffered from the coronavirus outbreak, according to a report published Wednesday by Bloomberg.
Three unnamed intelligence officials confirmed the information to the news outlet. One official said that their findings were delivered to the White House in a classified report last week. Two of the officials said the report came to the conclusion that China's numbers about the virus are fake.
The coronavirus outbreak originated in Wuhan, China, this past December. So far, the country has reported just over 82,000 cases and 3,193 deaths, according to data from Johns Hopkins University.
The United States has now far surpassed China, and every other country in the world, in both confirmed cases and in deaths. As of Wednesday morning, John Hopkins University reported more than 190,000 cases across the country and 4,100 deaths.
Bloomberg did not report any information on how much China may have skewed its numbers. But doubts about the country's official death toll began when tens of thousands of urns were placed outside a funeral home in Wuhan.
China has also changed its definition of what constitutes a coronavirus infection at least eight times, according to Time. The changes have made it difficult to keep track of the country's official statistics.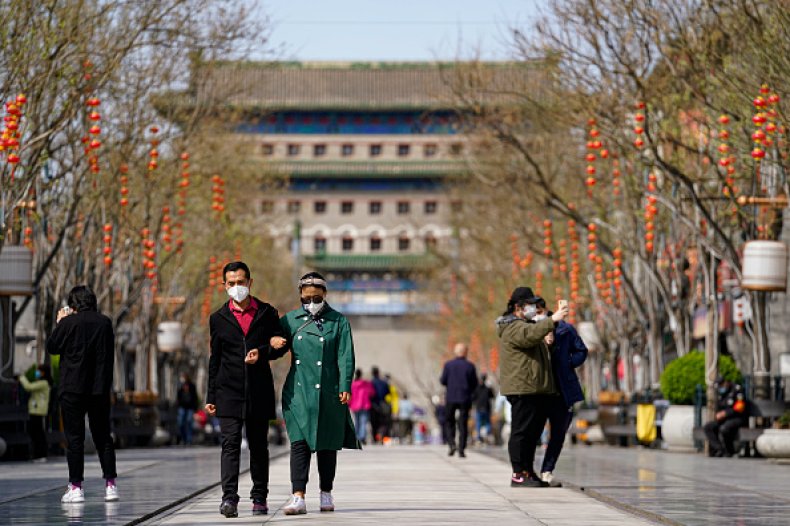 China is not the only country that has been accused of misrepresenting the extent of its coronavirus outbreak. Russia and Iran have also been criticized for putting out disinformation about the pandemic.
Asked about the spread of disinformation surrounding the virus, President Donald Trump told Fox & Friends on Monday that "every country does it."
"They do it, and we do it," Trump said. "And we call them different things, and, you know, I make statements that are very strong against China, including the 'Chinese virus,' which has been going on for a long time. I mean, I wouldn't say they were thrilled with that statement."
Secretary of State Mike Pompeo urged nations to be transparent about their coronavirus numbers, saying the data is important for developing vaccines, therapies and other solutions to mitigate the spread of the disease.
"This is the reason disinformation is dangerous. It's not because it's bad politics. It is because it puts lives at risk if we don't have confidence in the information that's coming from every country," Pompeo added "So I would urge every nation: Do your best to collect the data. Do your best to share that information."