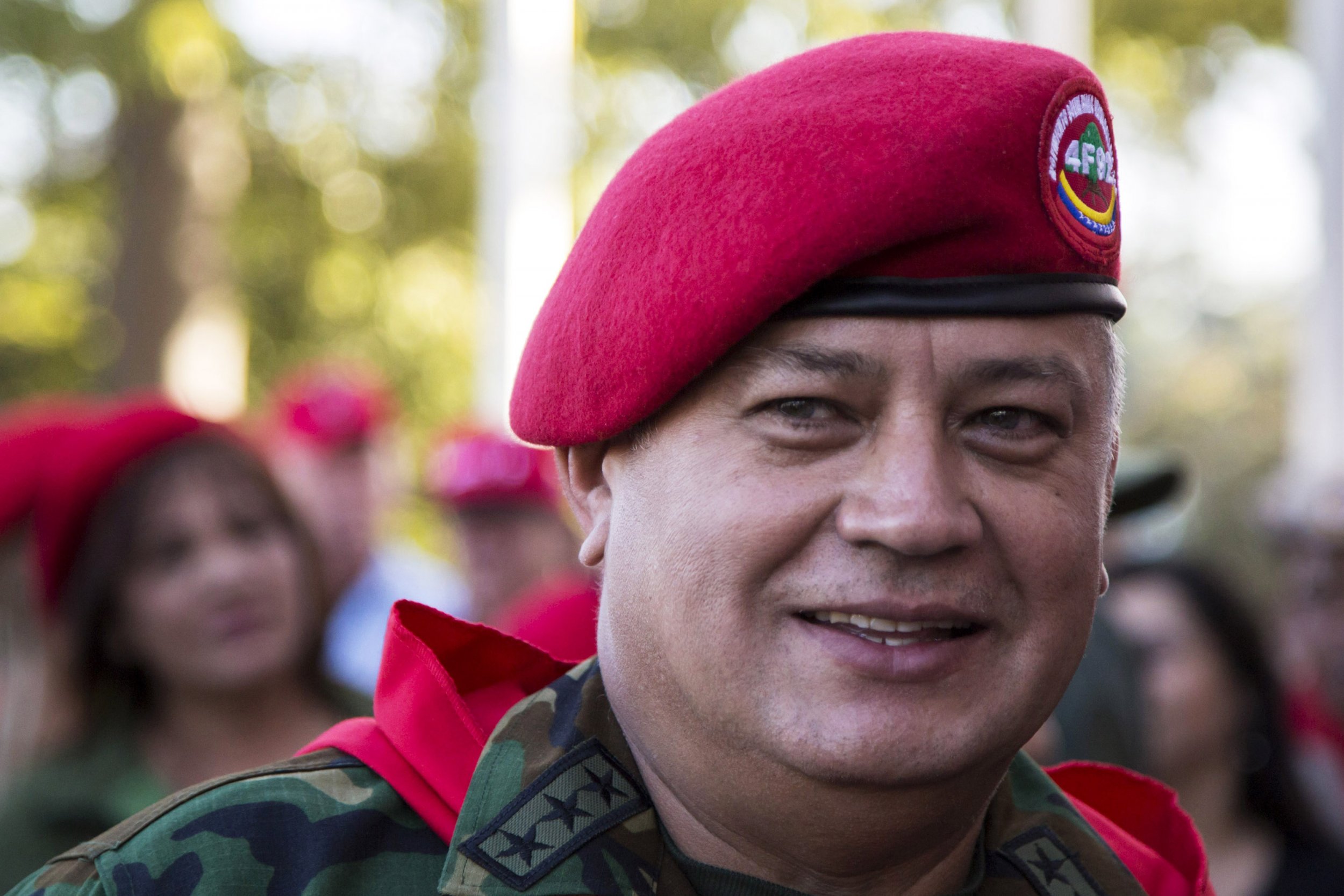 WASHINGTON (Reuters) - U.S. authorities are investigating Venezuela's powerful parliamentary chief, Diosdado Cabello, and other senior officials for possible cocaine trafficking and money laundering, the Wall Street Journal reported on Monday.
Citing more than 12 people familiar with the probes, the newspaper said federal prosecutors in New York and Miami and a Drug Enforcement Administration unit were gathering evidence from former cocaine traffickers, Venezuelan military defectors and people once close to top Venezuelan government officials.
Venezuelan President Nicolas Maduro, an ideological foe of Washington, was not a target of the U.S. investigation, the Journal said..
Reuters could not immediately confirm the report.
Venezuelan opposition leaders and U.S. officials have made accusations for years of money laundering and drug trafficking against the governments of Maduro and predecessor Hugo Chavez.
Officials in Caracas call them unfounded smears that are part of a wider U.S.-led campaign to end the OPEC country's 16 years of socialism.
Spanish newspaper ABC reported in January that a former member of Cabello's security detail had fledVenezuela and had told U.S. authorities that he was involved in a drug ring.
Cabello, National Assembly president and No. 2 in the ruling Socialist Party, filed a defamation suit last month against 22 people linked to three media outlets for having republished information from that story." They accused me of being a drug trafficker without any proof," he said on state TV last week.
In its report, the Journal quoted a Justice Department official as saying Cabello was "a main target" of the probe, adding there was "extensive evidence" to suggest he was one of the heads of a suspected trafficking cartel involving military officers and top government officials.
"It's a criminal organization," the unidentified Justice Department official was quoted as saying.
The newspaper quoted U.S. authorities as saying their investigations were far along but that any indictments might be sealed until arrests were made. Such arrests could be impossible unless the suspects left Venezuela, the Journal added.
It said the investigations resulted from a boom in drug trafficking in Venezuela, following the shift in operations there by many Colombian traffickers after a government crackdown there.