Trump Just Made War With Iran and North Korea More Likely Than Ever, Retired Army General Says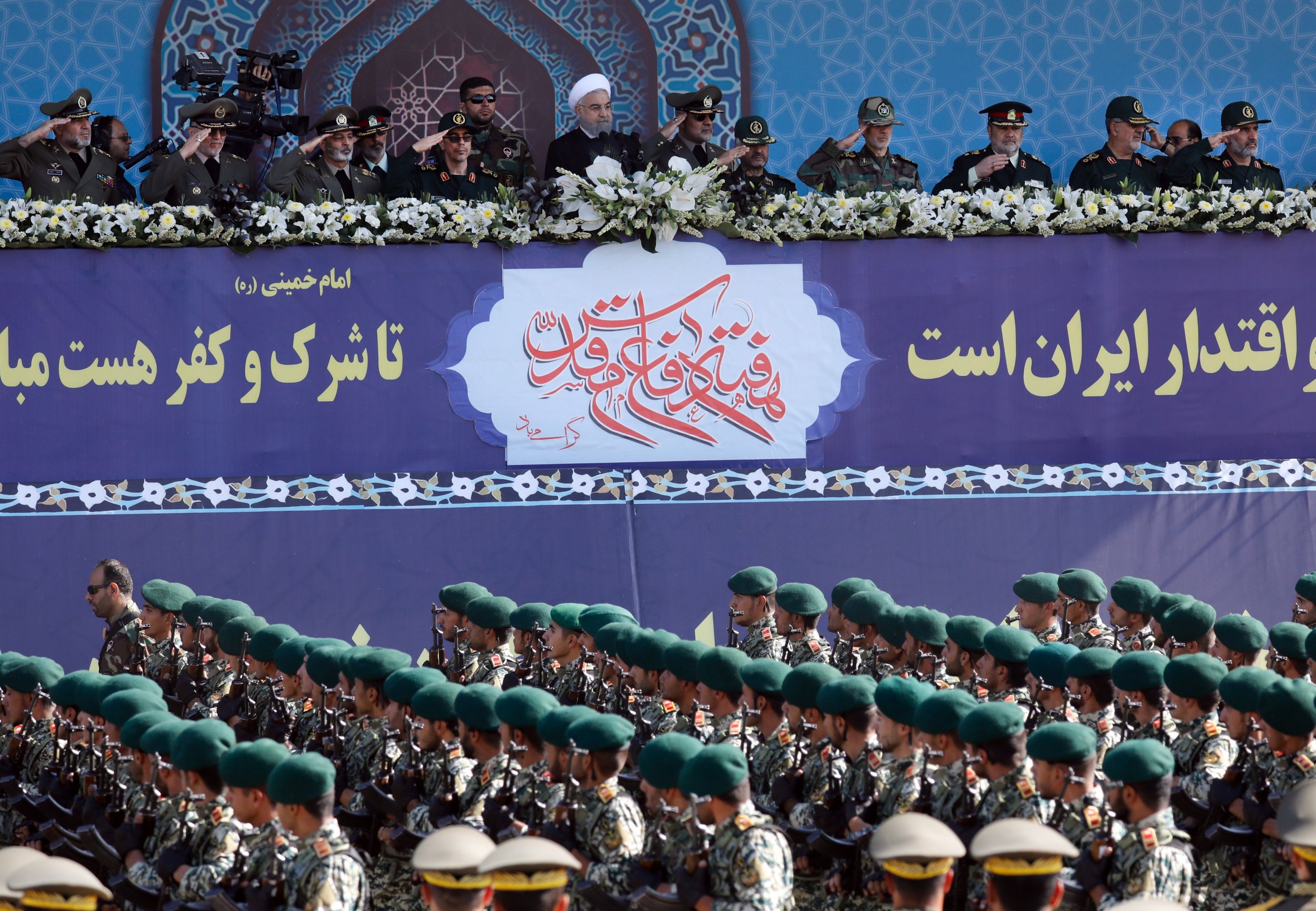 The U.S. and Iran have both taken defensive measures to prepare for a potential conflict following President Donald Trump's controversial decision Friday to not certify a landmark nuclear treaty between both countries and four other leading powers.
Despite recommendations from his security and defense advisers, Trump decertified the Joint Comprehensive Plan of Action (JCPOA), a 2015 deal negotiated by the U.S., Iran, China France, Germany, Russia and the U.K., and designated Iran's elite Islamic Revolutionary Guard Corps (IRGC) a terrorist organization. Trump's remarks, in which he accused Iran of being a "fanatical regime" that sponsors terrorism abroad, had immediate repercussions in the region, with Iranian President Hassan Rouhani quickly condemning the speech during a televised address.
Related: In Trump's War With Iran, U.S. Allies Are Siding With Russia and China
"Mr. Trump's remarks on Iran…contained nothing but expletives and a pile of delusional allegations against the Iranian nation," Rouhani said, according to Press TV, the English-language affiliate of the semiofficial Islamic Republic of Iran Broadcasting agency.
"The Iranian nation has not yielded to any power and will not do so in the future," he added, arguing that U.S. forces, not the IRGC, were responsible for destabilizing the region.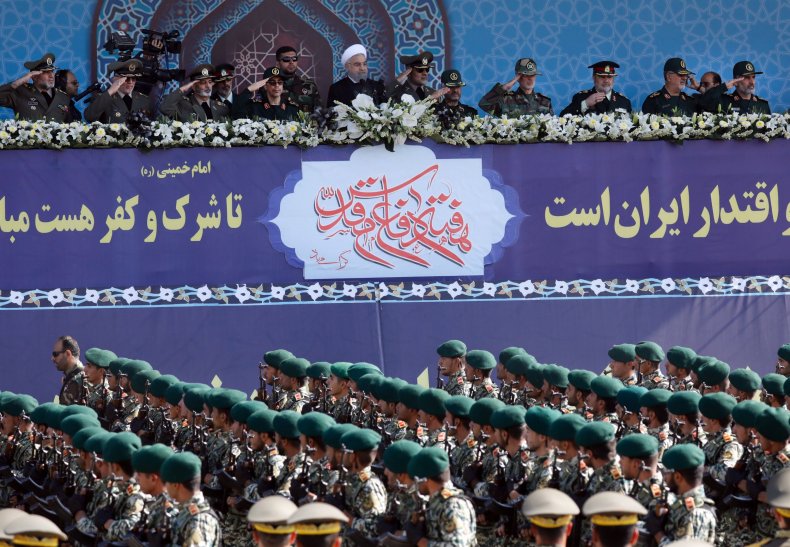 In response to Trump's decision to add the IRGC to the State Department's list of foreign terrorist organizations, Iranian lawmaker Alireza Rahimi, a member of the National Security and Foreign Policy Commission, told the Iranian Students' News Agency that Iran would put the U.S. military on its "list of groups that undermine international security and stability." The IRGC is an official branch of Iran's armed forces but also maintains external operations and operates under direct orders from an appointee of Supreme Leader Ayatollah Ali Khamenei.
"Given that the army and [other] armed forces of a country are guarantors of its security, the [possible] move [by the U.S. to designate IRGC forces as terrorists] is tantamount to a declaration of war," Ali Akbar Salehi, head of Iran's atomic agency, told British analysts and media figures Thursday during a meeting in London, according to the semiofficial Tasnim News Agency.
The JCPOA's other signatories, the U.N. and the State Department have all found Iran to be in compliance with the deal, despite Trump's claims otherwise. Trump also has said that Iran violated "the spirit of the agreement" through ballistic missile tests and support for mostly Shiite Muslim movements across the Middle East.
Both the U.S. and Iran are actively fighting the Islamic State militant group (ISIS) in Iraq and Syria, but tensions have escalated between U.S. and Iran-backed factions as Trump has adopted an increasingly bellicose stance toward Iran. The Pentagon also responded to Trump's move by announcing it was "reviewing the entire breadth of our security cooperation activities, force posture and plans," CNN reported.
Defense Secretary James Mattis has not yet officially commented on Trump's decision to decertify the JCPOA, but told Congress earlier this month it was in the United States' interests to remain in the deal. Former military officials have agreed, arguing the move could ultimately remove nuclear restrictions against Iran and move the U.S. closer to war.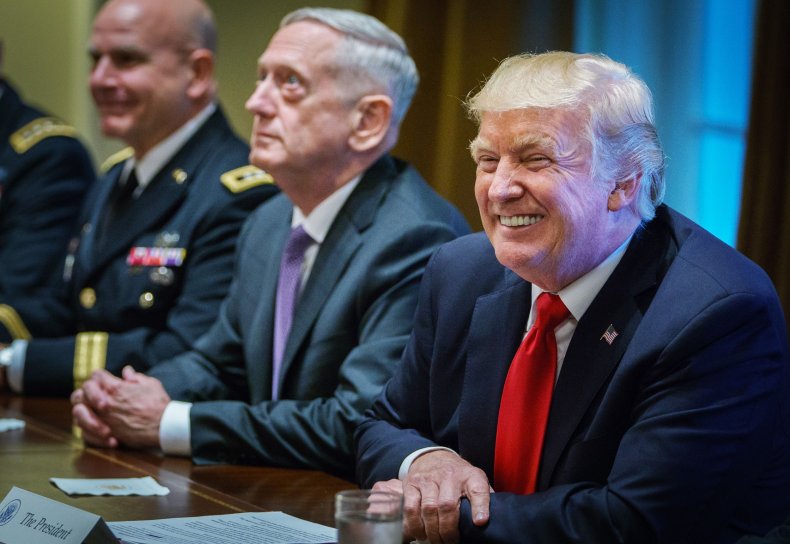 Retired Army Major General Paul Eaton, who played a key role in rebuilding and training the Iraqi military in the wake of the 2003 U.S. invasion, on Friday warned that Trump's decision may not only bring about a new crisis in the Middle East, but further escalate an already tense nuclear standoff with North Korea and further complicate the U.S.'s 16-year military campaign in Afghanistan. He appealed to Congress to not destroy the deal by adding more sanctions during the 60-day window lawmakers now have to take action.
"Donald Trump has moved us closer to a war with Iran, while he has also moved us closer to a nuclear war with North Korea. All while we're in a war in Afghanistan," Eaton said in a statement.
"The path we are now on—massive loss of human life, on the scale of millions—is not a positive development for America, or humanity," he continued. "We implore Congress to step in and rein in this president."