Iran: Muslim 'Resistance' to U.S., Saudi Arabia and Israel Ready to Fight Worldwide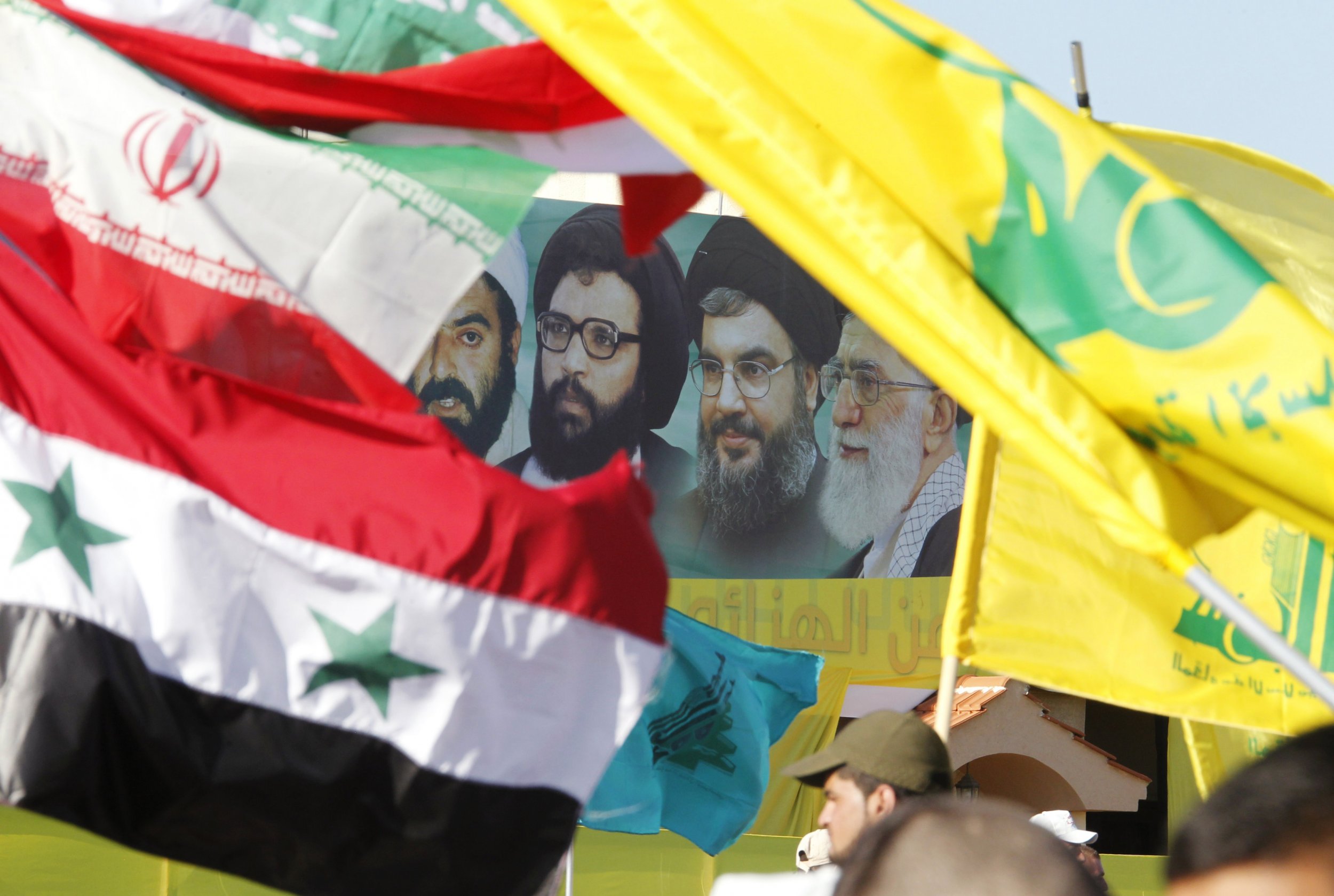 The head of Iran's most elite fighting force has said revolutionary Islamic forces have formed across the Middle East and beyond, seeking to counter the influence of ultraconservative jihadi militant groups and Western powers such as the U.S.
Islamic Revolutionary Guards Corps (IRGC) Commander General Mohammad Ali Jafari told a crowd of Basij paramilitary forces, the volunteer militia wing of the IRGC, that foreign, pro-Iran groups would have a positive effect in their native countries. The U.S. and its Gulf Arab allies, especially Saudi Arabia, have been attempting to isolate Iran and often accuse its leadership of backing proxy forces abroad to sow discord in their respective nations, but Iran has denied this, instead arguing that it has offered political support to friendly forces trying to thwart plots to destabilize the region.
Related: New Cold War? Iran sends warships to Gulf of Mexico
"Today, the global mobilization force of the Islamic front has been established," Jafari told the large Basij gathering in Tehran.
"Cores of resistance have formed in many countries in the region and the world," he added.
Iran has maintained varying degrees of ties to foreign groups that support its interests around the world. Only several years after the 1979 Islamic Revolution overthrew the West-installed Shah Mohammad Reza Pahlavi, Iran played a crucial role in the formation of Lebanese Shiite Muslim movement Hezbollah to counter the Israeli occupation of southern Lebanon in the 1980s and establish a new, powerful faction throughout the country's civil war and until today.
Beyond Lebanon's borders, Hezbollah has devoted extensive resources toward helping Syrian President Bashar al-Assad overcome a prolonged uprising by jihadis such as the Islamic State militant group (ISIS) and Al-Qaeda, as well as insurgents that received support from the West, Turkey and Gulf Arab states. Leading Iran rivals the U.S., Saudi Arabia, Israel and their allies have designated Hezbollah a terrorist organization and have alleged its operations extend across the globe into Europe, North America and Latin America.
Iran also has been a leading supporter of militias mostly made up of Shiite Muslims, but also including Sunnis and other minorities, in neighboring Iraq, where the U.S. invasion and overthrow of Iraqi President Saddam Hussein upset the Sunni Muslim–dominated order and opened the door for the country's Shiite Muslim majority to assert its authority. The U.S. occupation also, however, saw a massive upsurge in violence from Sunni Muslim militant groups such as Al-Qaeda in Iraq, which eventually formed the basis for ISIS and spread into neighboring Syria. While neither the U.S. nor Iran have recognized the other's role in battling ISIS and Al-Qaeda in Iraq and Syria and have gone as far as to accuse each other of backing their common enemy, local forces supported by both have directly fought ISIS alongside each other in Iraq.
Saudi Arabia, which has increasingly tried to rally the Arab world against Iran, has also charged its foe with backing terrorism against the pro-Saudi Sunni Muslim monarchy in majority Shiite Muslim Bahrain and supporting the Yemeni Zaidi Shiite Muslim rebel Houthi movement battling a Saudi-led coalition since 2015. Saudi Arabia, once a prominent backer of Palestinian Sunni Muslim movement Hamas, has also been frustrated by the organization's reconciliation with Iran.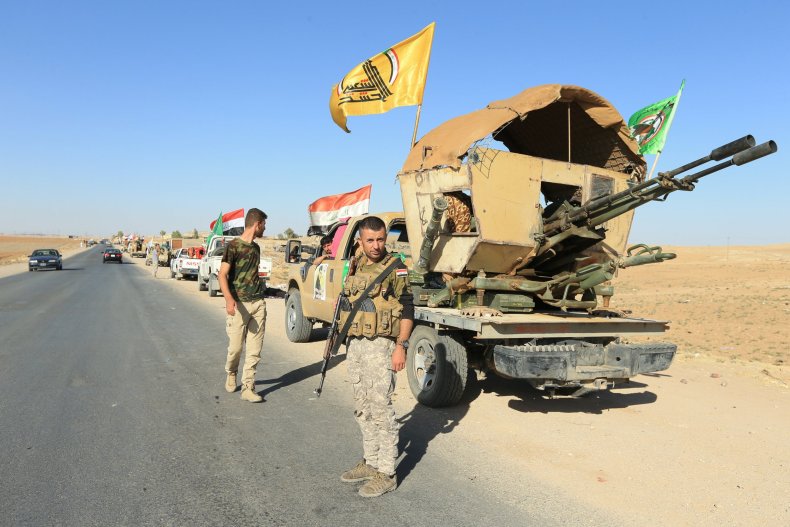 The alliance of Hezbollah, Iran and Syria has referred to itself as the Axis of Resistance, positioning itself against what it views as the combined global interests of the U.S., Israel and Saudi Arabia. The term was inspired by President George W. Bush and his administration's labeling of Iran, North Korea, Hussein's Iraq and, later, Cuba and Libya, under leader Muammar el-Qaddafi, as the "Axis of Evil" in 2002. Like Bush, President Donald Trump has attacked Iran's credibility as a regional player by tying it to groups considered terrorist organizations by Washington and has gone so far as to decertify a landmark nuclear deal headed by his predecessor, former President Barack Obama, in 2015.
Sweeping victories by Iran-backed forces against jihadi organizations across Iraq, Syria and in the outskirts of Lebanon have boosted Tehran's foothold in the Middle East. Russia, a vital sponsor of Assad's fortunes in Syria, has also taken on Iran as a regional partner as Moscow challenges Washington's interests in the region.