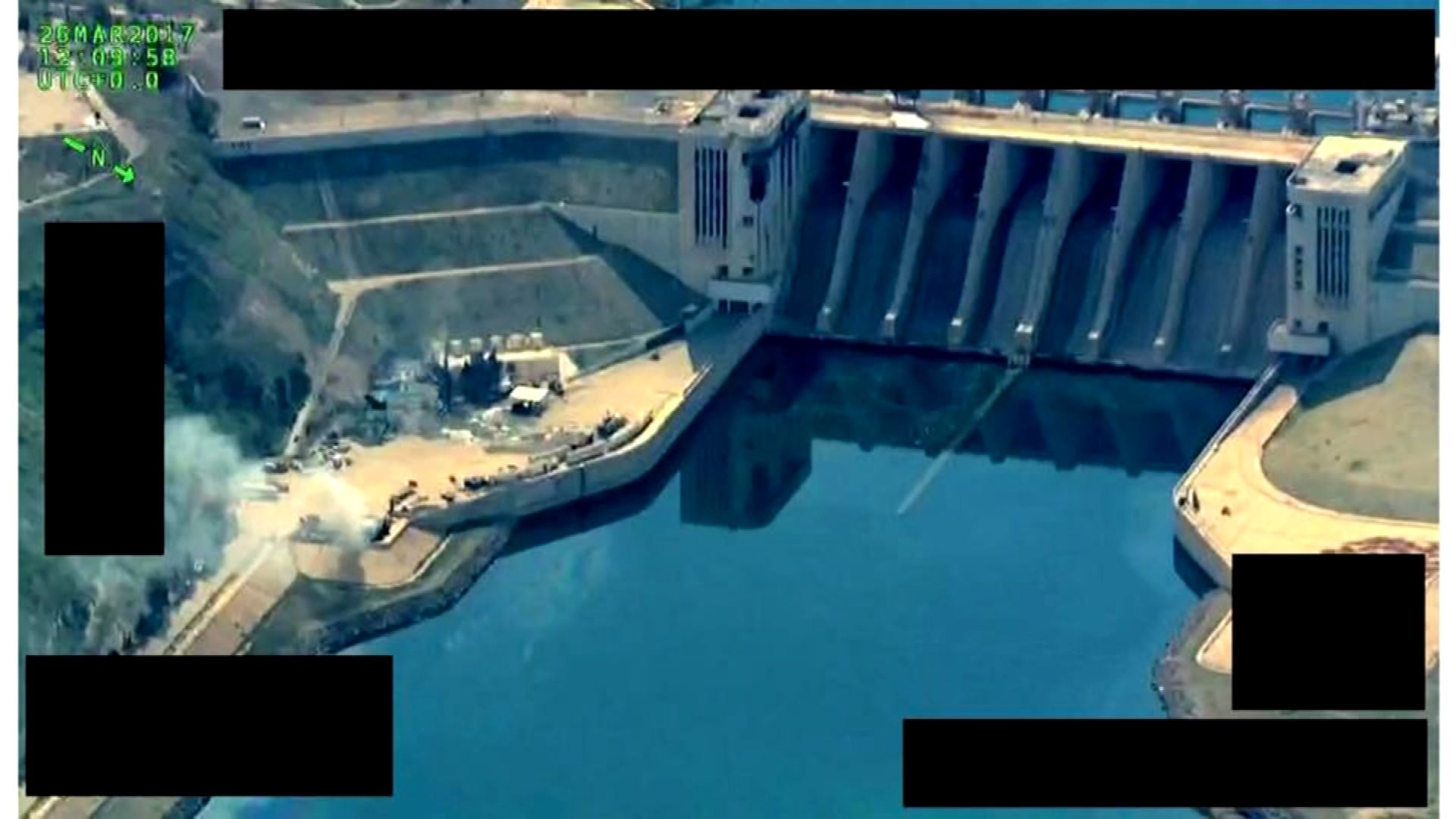 U.S.-backed, majority-Kurd forces in Syria have begun the battle for a major dam held by the Islamic State group, also known as ISIS. Concerns over the structure's stability as the fight raged on have become the war-torn nation's latest water-related crisis since the Syrian army drove rebels away from a primary water source outside of Damascus earlier this year.
The Kurd-dominated Syrian Democratic Forces (SDF), a U.S.-sponsored coalition of Arabs and ethnic minorities in Syria, repelled an attack Sunday by ISIS militants holed up in the southern part of the 3-mile-long Tabqa Dam (also known as the Revolution Dam or Euphrates Dam) in northern Syria, Reuters reported. The dam was located 25 miles away from Raqqa, ISIS' de facto capital and the target of the latest push to defeat the hardline Sunni Muslim militants in the heart of their self-proclaimed caliphate.
As the SDF clashed with ISIS, the U.S. conducted airstrikes in support of its allied militia. Russia, which has provided training for Kurdish militants in the SDF, accused the U.S. of compromising the stability of the Tabqa Dam with the Pentagon's air support, something the U.S. denied. If the dam were to fail either because of the pressure of the Euphrates River that has already built up due to non-functioning spillways or through intentional sabotage by ISIS, the resulting flooding would threaten the 90,000 remaining residents of Raqqa and anyone else in the region, United Press International reported.
The SDF campaign, which was announced last month, coincided with a jihadist-led insurgency by Syrian opposition groups against positions held by the Syrian army, which has received support from Russia, Iran and allied militias. A loose coalition of various militant groups, including the Al-Qaeda-linked Tahrir al-Sham and ultraconservative Ahrar al-Sham, launched attacks on the capital of Damascus, a stronghold of support for Syrian President Bashar al-Assad. Since the 2011 uprising, Assad has retaken virtually every major population center in the country from rebels and ISIS, causing concern among rebels as to their position in ongoing international peace talks.
Rebels had previously threatened the approximately four million residents of Damascus and surrounding suburbs after seizing strategic water stations in the Wadi Barada last year. Rebels cut off water supplies several times as leverage to discourage an army advance, but withdrew in January, according to Reuters. The government and opposition blamed one another for damage incurred by the water pump facilities during clashes between the army and rebels.