U.S., Israel and Saudi Arabia Leading World to War With Iran, France Says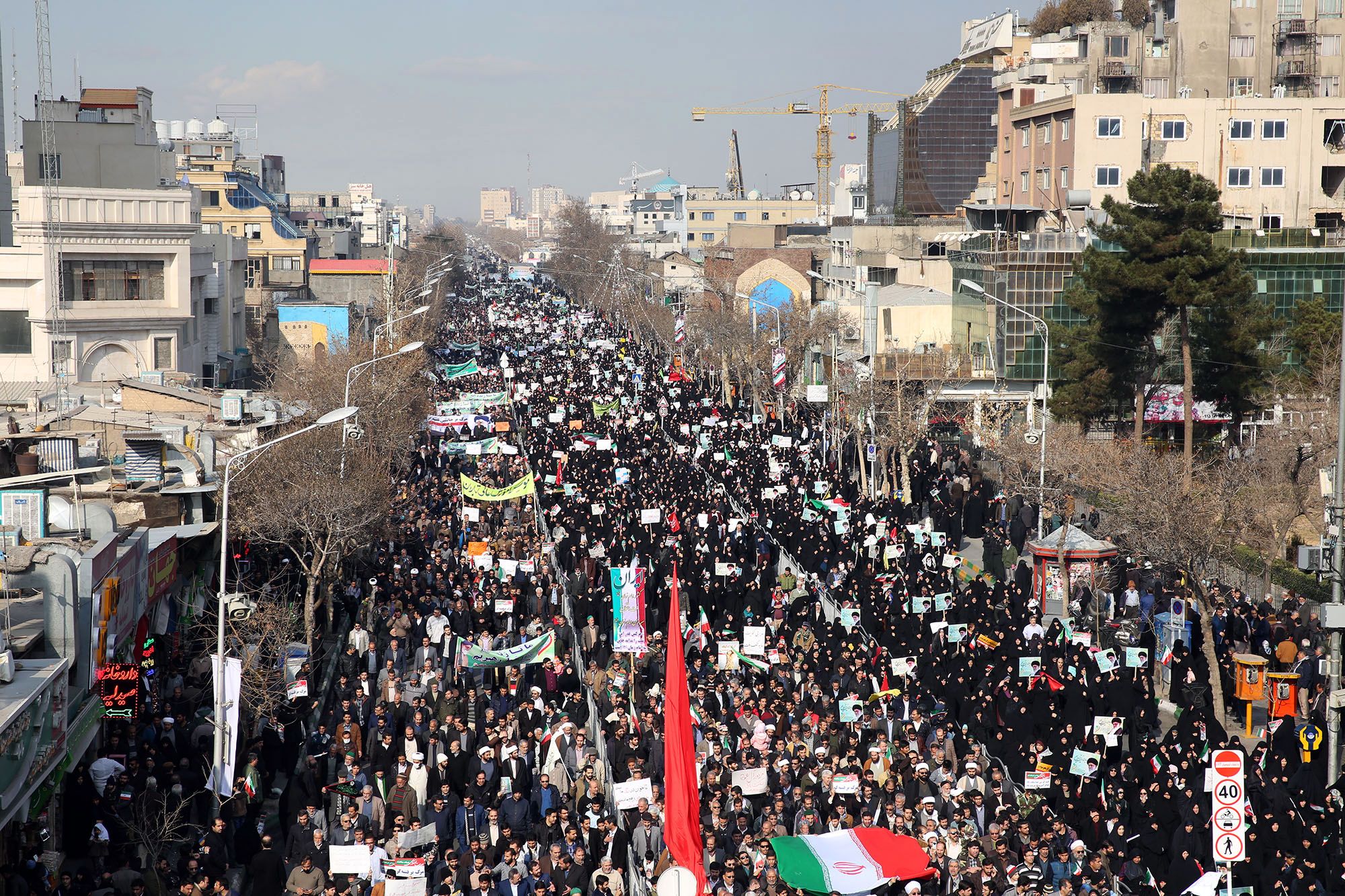 Updated | French President Emmanuel Macron has accused the U.S., Israel and Saudi Arabia of instigating a war as their mutual foe, Iran, was rocked by a week of protests.
Macron on Wednesday joined several other world leaders to weigh in on protests that began as demonstrations against austerity measures under Iranian President Hassan Rouhani and later spilled into isolated, deadly clashes between civilians and security forces. The French leader called for dialogue with Tehran and criticized three of his international partners for pursuing what he considered bellicose policies toward a country the trio have increasingly sought to isolate and undermine in recent years.
Related: What the Iran protesters really want: It is not Trump's 'great support'
"The official line pursued by the United States, Israel and Saudi Arabia, who are our allies in many ways, is almost one that would lead us to war," Macron told reporters, according to Reuters.
It was "a deliberate strategy for some," he added.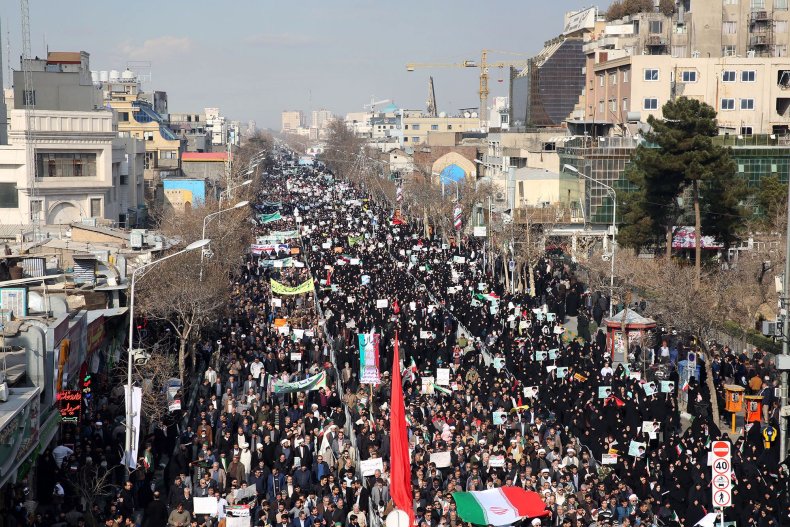 Since taking office almost one year ago, President Donald Trump has led the U.S. on an increasingly confrontational path with Iran and has reversed historic measures by his predecessor that were designed to ease the longstanding enmity between the two nations. He decertified President Barack Obama's 2015 Iran nuclear deal, of which France was also a signatory and an eager supporter, and has subjected Iran to a travel ban and increased sanctions over accusations it backs terrorism across the Middle East.
Trump has most recently weaponized his Twitter account to launch a barrage of insults against Iran's leadership and voice support for the scores of Iranian citizens trying to "take back their corrupt government." He offered "great support," seeking to align himself with those calling to displace, rather than amend, the revolutionary Shiite Muslim government in the country, despite these voices currently being a minority among protesters on the ground. Trump was quickly accused of meddling in international affairs and of mishandling matters of diplomacy on Twitter.
Trump's aggressive approach to Iran has been welcomed by Israel, which deeply opposed the nuclear deal reached under Obama. Iran has long supported militant Lebanese and Palestinian groups opposed to Israel and, as forces backed by Iran overcame rebels and jihadis battling for control of Syria, Israel has warned it would not tolerate Iranian presence in the neighboring, war-torn country.
"This regime tries desperately to sow hate between us. But they won't succeed. And when this regime finally falls, and one day it will, Iranians and Israelis will be great friends once again," Israeli Prime Minister Benjamin Netanyahu said Monday, according to Israeli network Arutz Sheva.
Israel has also sought the assistance of Saudi Arabia in taking on Iran. Despite the conservative Sunni Muslim kingdom not even formally recognizing the majority-Jewish state, reports have continued to emerge of a cautious detente between the two leading U.S. allies in the Middle East. Saudi Arabia's King Salman bin Abdulaziz Al Saud and his influential crown prince, Mohammed bin Salman, have stayed relatively quiet as Iran's protests flared and appeared to subside. A viral video showing an animated Saudi invasion of Iran and Mohammed bin Salman's vow in May to take Saudi Arabia's and Iran's regional power struggle for influence "inside Iran" have been met with controversy.
In his statement Wednesday, which was also carried by Anadolu Agency, Macron said the actions of the U.S, Israel and Saudi Arabia could "end up surreptitiously rebuilding an 'axis of evil,'" which, by President George W. Bush's 2002 definition, included Iran, Iraq and Syria. Later that year, it was expanded to include Cuba, Libya and North Korea.
Bush went on to invade Iraq the following year and dislodge Iraqi President Saddam Hussein, while Obama (along with France) led the overthrow of Libyan leader Muammar el-Qaddafi in 2011 and supported the uprising in Syria, which began that same year and at several points threatened the rule of Syrian President Bashar al-Assad. Trump has set his sights on the "rogue regime" of nuclear-armed North Korea and the "evil dictatorship" of Iran, as laid out by his debut, "America First" National Security Strategy.
The State Department said in a statement Thursday that the U.S. had "ample authorities to hold accountable those who commit violence against protestors, contribute to censorship, or steal from the people of Iran" and Iranian prosecutor Mohammad Jafar Montazerin blamed the CIA along with Israel and Saudi Arabia for stirring the unrest. When Newsweek reached out, the CIA declined to comment.
As pro-government rallies surfaced throughout Iran and the elite Islamic Revolutionary Guard Corps was sent to restore order, the government declared an end to the unrest, but social media chatter and international speculation about the causes and future of the demonstrations remained rampant.
This article has been updated to include a statement by the State Department as well as Iranian accusations of U.S, Israel and Saudi Arabia's alleged involvement in recent protests.