U.S. Issues $10 Million Bounty for Ex-Al-Qaeda Leader in Syria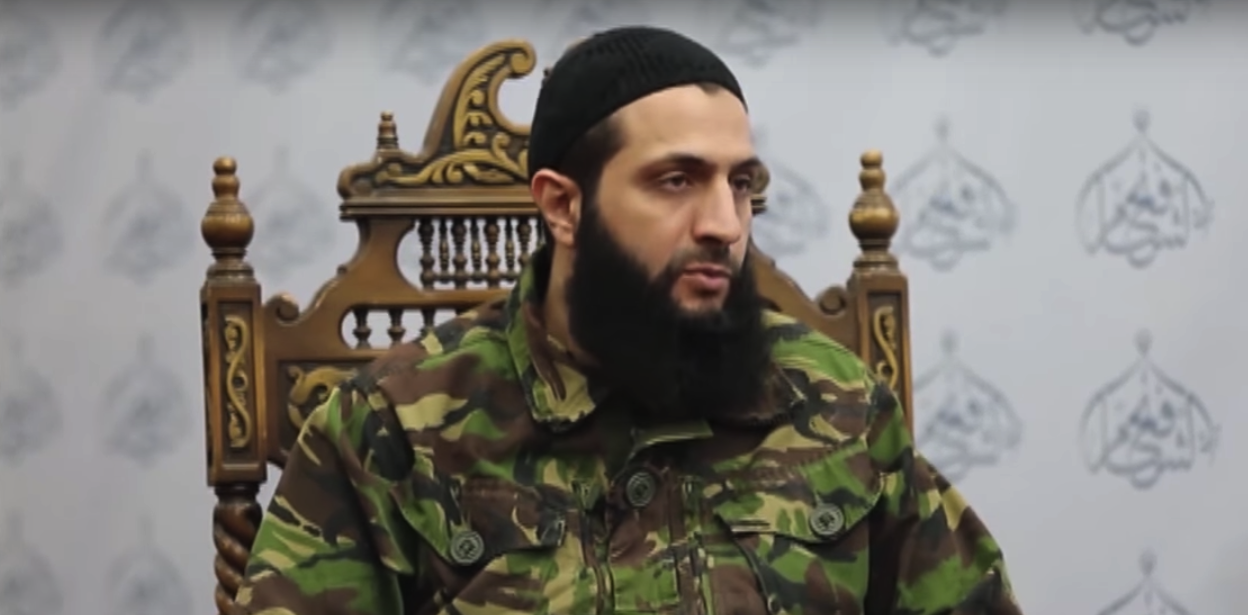 The U.S. has put a $10 million bounty on the head of Abu Mohammed al-Jolani, the former de-facto leader of Al-Qaeda in Syria and now chief of splinter faction Jabhat Fateh al-Sham.
The State Department said the reward would be for information "leading to the identification or location" of Jolani. It represents the first bounty under the U.S. government's "Rewards for Justice Program" offered for a leader of the group formerly known as the Nusra Front.
The State Department notice said that under the control of Jolani, the Nusra Front has "carried out multiple terrorist attacks throughout Syria, often targeting civilians."
It referred to the April 2015 kidnapping of 300 Kurdish civilians at a checkpoint in Syria —they were later released — and the June 2015 massacre of 20 residents of a Druze village in the northwestern Syrian province of Idlib.
Jolani appeared for the first time in July 2016, announcing a rebranding of the Nusra Front to the new title of Jabhat Fateh al-Sham. It was viewed as a bid to improve the group's image internationally.
Read more: Nusra Front splits from Al-Qaeda and renames itself
Announcing the split from Al-Qaeda, Jolani said the jihadist group's leadership had given their blessing. In a statement, Al-Qaeda said its deputy chief Ahmed Hassan Abu al-Khayr told Jolani to "go ahead with what protects the interests of Islam and Muslims and what protects jihad."
Despite the rebranding effort, the U.S. still considers the group to be an offshoot of Al-Qaeda and retains the Nusra Front's identification as a "foreign terrorist organization."
Since 2013, the U.S. has identified Jolani to be a "specially designated global terrorist." He is subject to international sanctions, which include a travel ban and a freeze on his assets.
The group has been left out of any negotiations with an aim towards a resolution of the six-year-long Syrian conflict, with all sides of the conflict agreeing that brutal jihadist groups borne out of the war must not have a seat at the table.