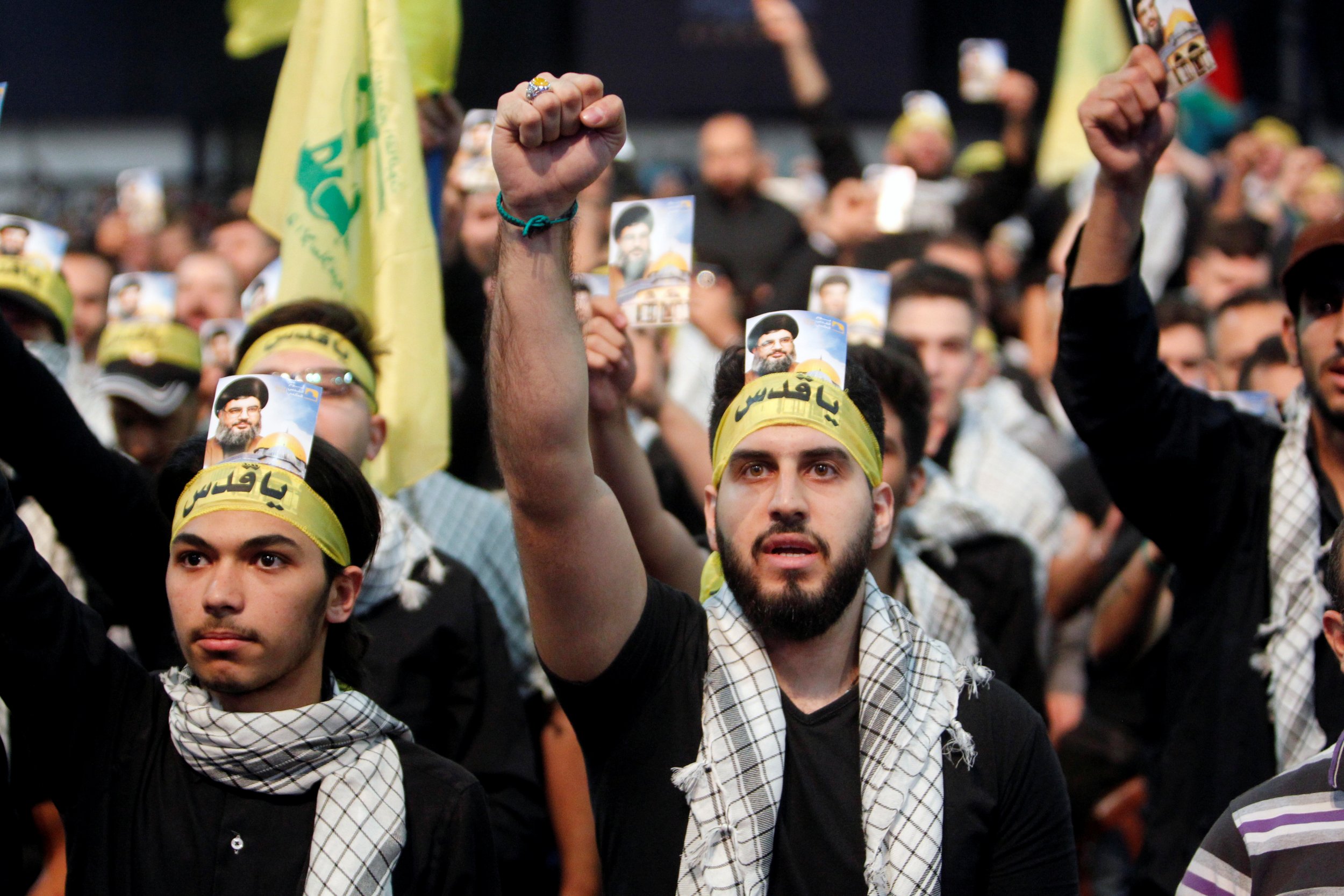 The U.S. government has issued a $12 million bounty for information leading to the capture of two senior leaders of the Lebanese Shiite militant group Hezbollah who are believed to be plotting attacks on U.S. soil.
Washington is offering $7 million for information that leads to the arrest of Talal Hamiyah and $5 million for Fu'ad Shukr.
"It is our assessment that Hezbollah is determined to give itself a potential homeland option as a critical component of its terrorism playbook," Nicholas Rasmussen, director of the National Counterterrorism Center, said in a briefing Tuesday.
Hamiyah is the leader of Hezbollah's "international terrorism branch," a figure with ties to attacks and kidnap plots against Americans, the State Department said.
Shukr is a general for Hezbollah in southern Lebanon, where it shares a border with Israel, a U.S. ally that the militant force considers its archenemy. He has also played a role in Hezbollah's operations in Syria.
This is the first U.S.-issued bounty for Hezbollah leaders in more than a decade.
A Hezbollah official told the Associated Press on Wednesday the move is part of Washington's effort to "demonize" the group. The official said the new measures would not hamper the group's activities in the Middle East.
"It is part of the continuous efforts to demonize Hezbollah. They are false accusations that will not have any effect on the operational activities of Hezbollah," the official said, speaking on condition of anonymity.
Hezbollah is a proxy of the Iranian government, which funds and arms the group to boost its strength in both Lebanon and Syria, where it is fighting in support of the Syrian President Bashar al-Assad in the six-year civil war.
The decision to place a financial bounty on the two leaders comes at a time when President Donald Trump is increasingly critical of the Iranian regime and its activities both at home and abroad.
He has for months taken aim at the landmark nuclear deal signed between Tehran and world powers in July 2015, threatening to tear up the agreement that was reached after years of negotiating by the international community.