Department of Homeland Security (DHS) Secretary Alejandro Mayorkas has issued a terror advisory amid a "heightened threat environment" across the United States. The advisory will remain active until the evening of February 08, 2022.
"Through the remainder of 2021 and into 2022, domestic violent extremists (DVEs), including racially or ethnically motivated violent extremists and anti-government/anti-authority violent extremists, will continue to pose a significant threat to our homeland," the advisory said.
The advisory warned that the heightened possibility of violence has occurred in relation to several upcoming "religious holidays and associated mass gatherings that in the past have served as potential targets for acts of violence."
The DHS wrote that DVEs may target crowded commercial facilities, houses of worship and public gatherings, seeking to cause mass causalities. However, the advisory added that the DHS is not aware of an imminent and credible threat to a specific location in the United States.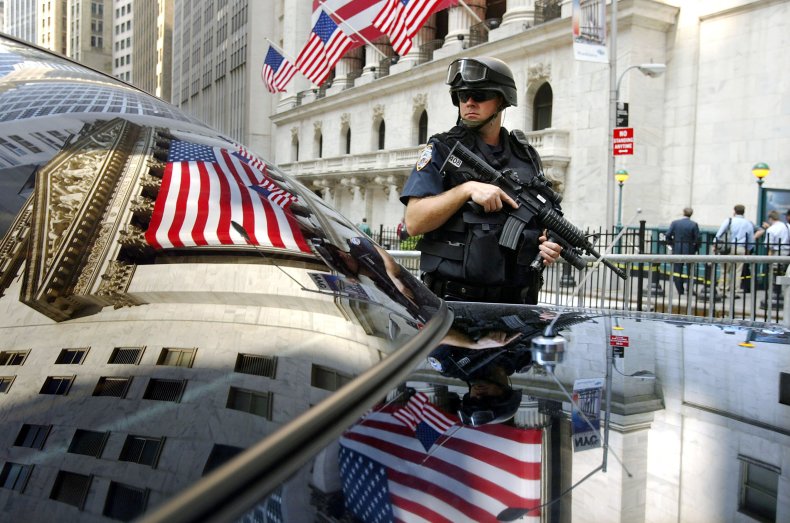 Additionally, the advisory warned that if a new COVID-19 variant emerges and new public health restrictions are imposed as a result, DVEs could use those as a rationale to target government or public health officials or facilities.
The DHS warned that media branches of Al-Qaeda, its affiliates and ISIS, emboldened by the 20th anniversary of 9/11 and the U.S. withdrawal from Afghanistan, may use online media to encourage attacks by U.S.-based individuals.
To stop such efforts, the DHS said it is engaging with industry partners to identify and respond to the spread of disinformation, conspiracy theories and false narratives on social media and other online platforms.
"Law enforcement officials have expressed concerns that the broad sharing of false narratives and conspiracy theories that endorse the use of violence will continue to gain traction, resulting in individuals or small groups embracing violent tactics to achieve their desired objectives," the DHS wrote on its website in a section offering additional details about the advisory.
The DHS has asked citizens to report any suspicious activity and threats of violence, including online threats, to local law enforcement and FBI field offices.
The DHS also encouraged citizens to help find mental health support for anyone struggling with mental health issues who may be a danger to themselves or others. The advisory linked to the Substance Abuse and Mental Health Services Administration.
Wednesday's advisory marks the fourth one issued by the DHS since President Joe Biden took office. The three previous advisories were issued following the presidential inauguration in January, during the summer, and leading up to the 20th anniversary of the September 11 terrorist attacks.
Newsweek contacted the White House for comment.