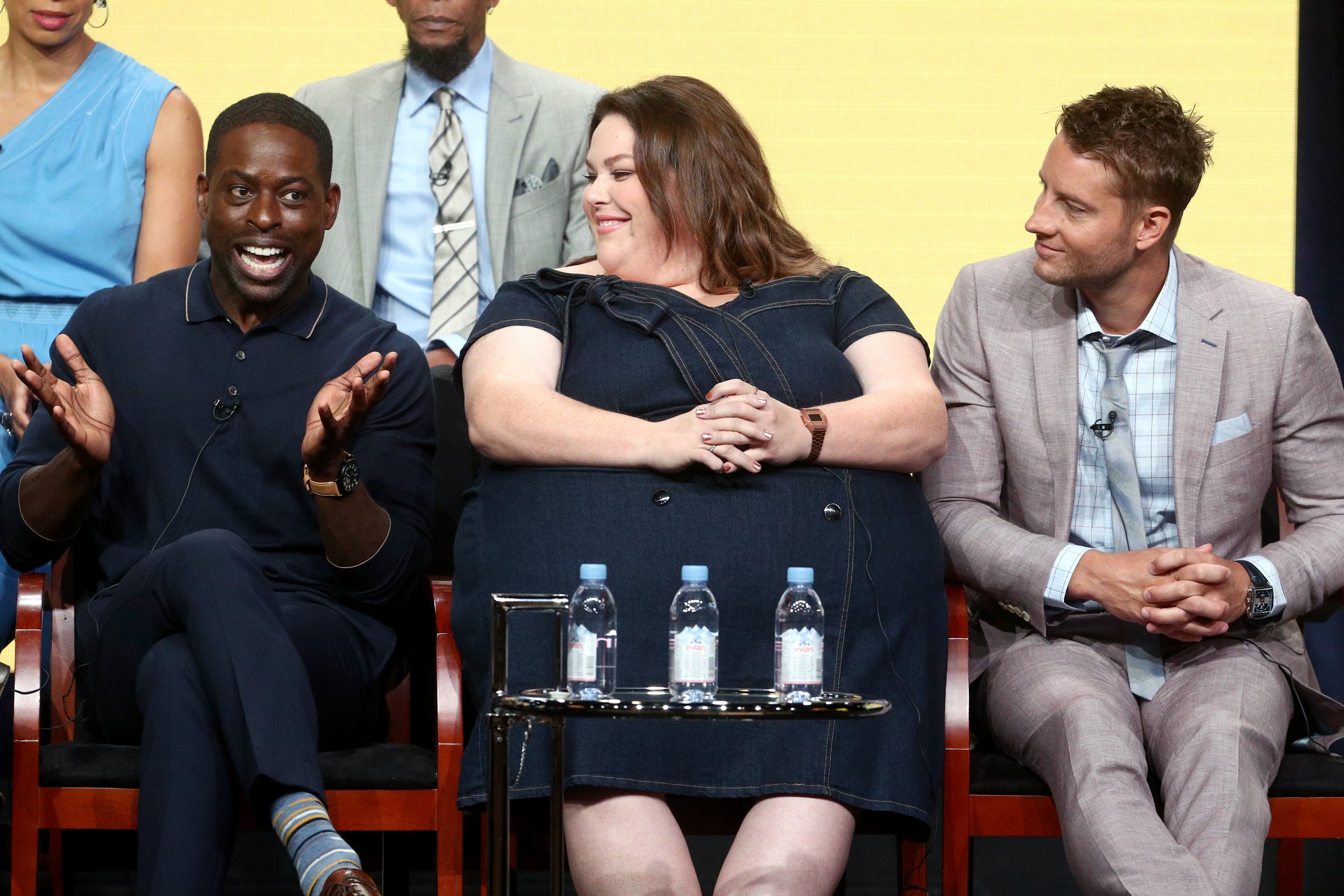 NBC's tear-jerker hit This Is Us is set to make its midseason return next Tuesday, and the show's creator, Dan Fogelman, tantalized fans with a tweet on Tuesday. The show will introduce a new Big Three, the nickname for the sibling trio on the show: Randall, Kate and Kevin Pearson.
Fogelman tweeted: "Happy New Year! Back to work today, back on TV next Tuesday (1/9). There is a twelve minute take between four of our Pearsons (and a great guest star) that will knock you over. Also get to meet the new Big Three!"
Fogelman didn't provide further details, but many fans responded, some speculating that this will mean another time jump for the Pearson family. The show features the three siblings as children, teens and adults (in the latter stage, they are played by Sterling K. Brown, Chrissy Metz and Justin Hartley). Another timeline would add an interesting wrinkle to the show, which ended the first half of Season 2 on a cliffhanger: with Kevin (Hartley) arrested for a DUI with his niece in the car.
The mid-season premiere was pushed from this week to next week. As Entertainment Weekly reported last month, that change occurred so that the show could run more consecutive episodes before NBC's broadcast of the Olympics.
Along withThis Is Us, Fogelman wrote the blockbuster movie Cars and created the shows Galavant and Pitch. In an interview last year with Deadline, he talked about a pending big moment in Season 2, noting viewers would learn a lot about the death of Jack Pearson.
"We've left Jack and Rebecca [played by Mandy Moore] in a really fragile place in their marriage, so there's lots to do there—and of course we have the ticking clock of Jack's death looming. So lots coming," Fogelman told Deadline. "And yes, there's something coming in Season 2—I'm not sure if it's a 'twist' or what one would call it, but yes. We've got something."