U.S. Jerusalem Embassy to Cost 100 Times More Than Trump Claimed
President Donald Trump counted the opening of the U.S. Embassy in Jerusalem as an achievement—one of his key campaign pledges brought to fruition. Even better, the life-long real-estate mogul claimed the whole project would be achieved quickly and cheaply.
But Trump was wrong. It has now emerged that the U.S. Embassy in Jerusalem will cost almost 100 times more than the president said in March. Trump told reporters at the time, "They put an order in front of my desk last week for $1 billion.... We're actually doing it for about $250,000, so check that out."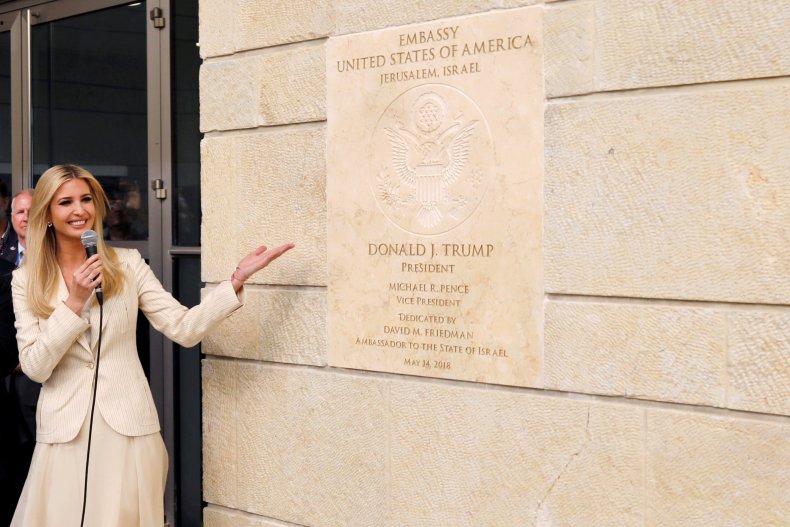 Maryland construction firm Desbuild Limak D&K has now been awarded a $21.2 million contract to design and build "compound security upgrades" at the facility, Al-Monitor has reported. The U.S. government already spent $335,402 upgrading the property—formerly a consulate building—ahead of the embassy's opening ceremony in May.
"We're going to have it built very quickly and inexpensively," Trump told journalists in March. By the end of April, the president had revised his original $250,000 estimate up to $400,000. "They were going to spend $1 billion, and we're going to spend much less than half a million," Trump said during an April press conference with German Chancellor Angela Merkel.
According to the State Department, Trump was referring only to the partial renovation of the embassy, not the whole project. An official told Al-Monitor that $400,000 covered "the cost of initial modifications made to permit the embassy to open," and that planning has now moved on to consider additional security installations.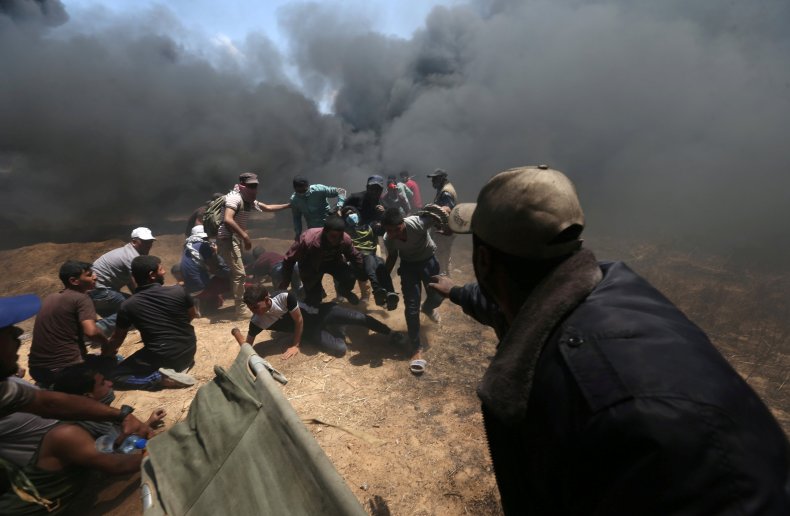 But in his April press conference, Trump said that he could have opened the embassy "for much less" than the $400,000 he said would be spent. "But I said, 'Let's make it really nice,' so that's what it is," he added.
The current embassy in Jerusalem is a stopgap for a new facility to be built at some point in the future. The administration is yet to reveal its timeline for the new building, but Trump has said it could take "many, many years."
The opening of the embassy is one of Trump's most controversial foreign-policy moves. Its inauguration coincided with huge Palestinian protests in the Gaza Strip during which more than 115 people were killed. The U.S. delegation to the ceremony—led by the president's daughter Ivanka Trump and her husband and senior White House aide Jared Kushner—were criticized for the congratulatory tone of the event while demonstrators were being shot less than 50 miles away.