U.S. Jerusalem Embassy Will Open in May to Celebrate Israeli Independence, Say Officials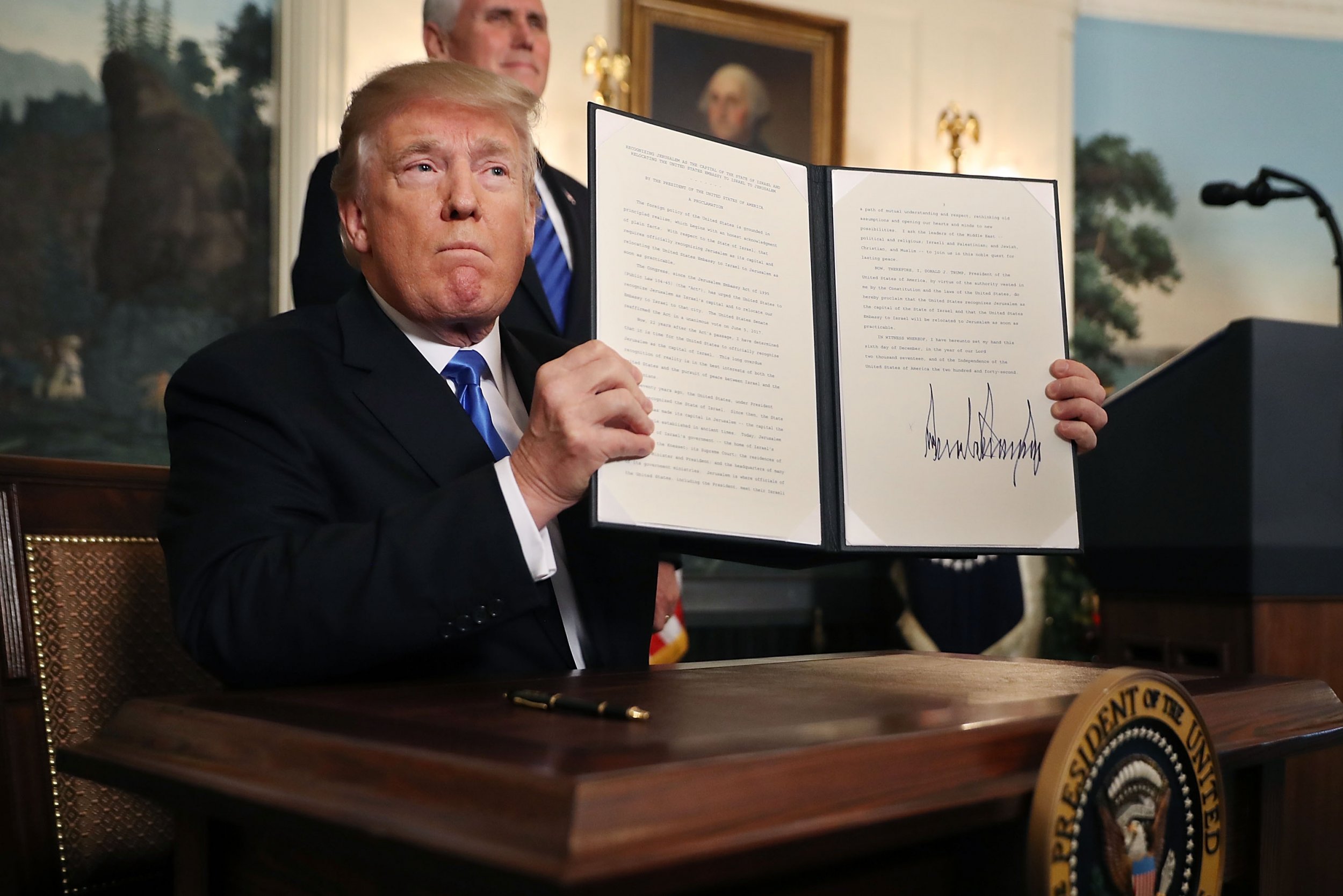 The new U.S. Embassy in Jerusalem will open in May 2018 in celebration of Israel's 70th anniversary, according to Israeli newspaper The Jerusalem Post.
Israeli Minister of Transportation and Intelligence Israel Katz confirmed that the controversial embassy would officially open on May 14. The date has not yet been confirmed by the White House, but an unnamed U.S. official told Reuters that the U.S. is expected to open the embassy in May.
The Post reported that Congress will be notified of the arrangements on Friday after Secretary of State Rex Tillerson signed off on the security plans for the embassy on Thursday.
Vice President Mike Pence previously said the embassy would open by the end of 2019, though Tillerson suggested a move could take several years. The goal of opening the facility by May 2018 marks a significant acceleration in planning.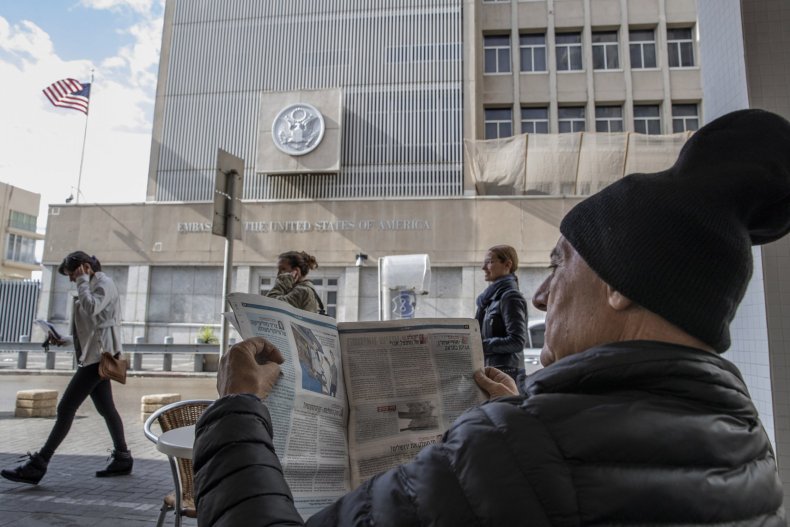 One reason for the shortened timeline is that at first, the embassy will only consist of a few officers inside an existing U.S. facility in Jerusalem, the Post reported. Initially, many embassy staff could continue to operate from the existing embassy in Tel Aviv.
It has been reported that billionaire Republican donor Sheldon Adelson had offered to pay for at least part of the new embassy, and that the offer was being considered by the Trump administration. Four U.S. officials told The Associated Press that State Department lawyers are researching whether accepting such a deal would be legal.
Trump announced he would move the embassy in December, fulfilling a promise he made on the presidential campaign trail. The move broke with decades of U.S. foreign policy and inflamed tensions between the U.S., Israel and Palestinians.
Both Israelis and Palestinians consider Jerusalem to be their capital city. By moving the U.S. Embassy in Israel to Jerusalem, the Trump administration is effectively recognizing it as the Israeli capital, undermining hopes that Jerusalem could be the capital of a future Palestinian state.
No other country has an embassy in Jerusalem; most embassies are in Tel Aviv.
The announcement sparked a wave of unrest and violence between Israel and Palestinians. Palestinian representatives said the decision was tantamount to the U.S. "declaring war." A recent poll indicated that one-third of Palestinians now support a return to violence.
Israel's domestic security service, Shin Bet, said that the number of Palestinian attacks in Gaza and the West Bank tripled in the aftermath of Trump's announcement.