U.S. Jobless Claims Top 30 Million in Six Weeks As Coronavirus Rocks Economy
U.S. jobless claims have topped 30 million over the last six weeks, new data released by the Department of Labor has revealed.
The department said in a release published on Thursday that a further 3.8 million Americans filed initial unemployment claims in the week ending April 25.
The number was down by 603,000 on the week before and just over half the 6.6 million claims filed in the week ending March 28.
Although job losses have begun to slow down from their pandemic peak, a little more than 18 percent of the entire U.S. civilian labor force have still filed an initial jobless claim since the coronavirus pandemic took hold in March.
When added to the 26.5 million jobless claims made over the five weeks beforehand, the latest unemployment claim numbers bring the total to around 30.3 million over a six-week period.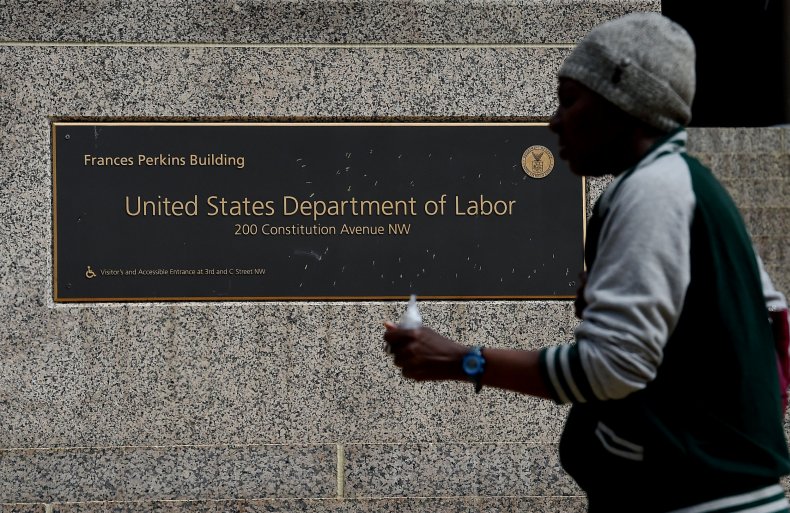 According to the Department of Labor release, the COVID-19 pandemic and related shutdowns continued to be behind historic increase in U.S. unemployment claims.
Before the recent spate of jobless filings, Bureau of Labor Statistics data showed that the U.S. unemployment rate was at 3.5 percent in February.
The unemployment rate record a 0.9 point rise to 4.4 percent in March, though economists have cautioned that the full scale of unemployment may not show up in official unemployment numbers.
Reacting to the latest jobless numbers, the Economic Policy Institute's Director of Policy Heidi Shierholz tweeted: "Official unemployment rates will likely not reflect all coronavirus-related layoffs because people are only counted as unemployed if they are actively seeking work, which is currently impossible."
"Some good news is that UI claims are now clearly declining," she added, noting that it was "mind-boggling" that 3.5 million jobless claims had become a "welcome development" in the U.S. economy.
Ioana Marinescu, an associate professor of economics at the University of Pennsylvania, told Newsweek: "These high numbers are the sign of an unemployment rate that we haven't seen since the Great Depression: the Congressional Budget Office predicts 16 percent unemployment in the coming months.
"We need further policy action to help businesses reopen and workers return to work without losing income: allowing workers to keep their extra $600/week unemployment benefits while going back to work would be a helpful first step."
In its new jobless claim release, the Department of Labor said the unadjusted insured unemployment rate stood at 12.2 percent in the week ending April 18 as the number of people claiming unemployment insurance benefits stood at 17.7 million.
The latest claim numbers were published a day after the Bureau of Economic Analysis reported that the U.S. economy saw its GDP fall by 4.8 percent in the first quarter of 2020.
A bulk of that decline occurred in March as the coronavirus pandemic shook the economy and caused it to experience its worst contraction since the Great Recession.
The Bureau of Labor Statistics is expected to release a monthly jobs market report for April later next week.
U.S. Jobless Claims Top 30 Million in Six Weeks As Coronavirus Rocks Economy | U.S.