U.S. Joins EU in Sanctioning Putin Spokesman Peskov, 7 More Oligarchs
The White House announced Wednesday that they will enact sanctions against eight Russian oligarchs, following the European Union's decision to do the same.
The Biden administration said in a statement that the sanctions will be put on "Russian elites and [their] family members who continue supporting President Putin despite his brutal invasion of Ukraine." Among those sanctioned is Dmitry Peskov, whose family and critical assets were not listed in the official White House statement. Peskov serves as Vladimir Putin's press secretary and handles media relations and statements on behalf of Putin and the Russian government.
"As President Biden said, we, we will continue to work with our Allies and partners to hold accountable the Russian oligarchs and corrupt leaders who are profiting from this violent regime," the White House stated.
As a result of the sanctions, Peskov may face overseas asset freezes, as well as potential visa restrictions. Other oligarchs mentioned in the statement's companies and valuable property could be seized. Businessman Yevgeniy Prigozhin's catering company Concord Catering and mining associations M Finans and Lobaye Invest are blocked from making any overseas investments or transactions.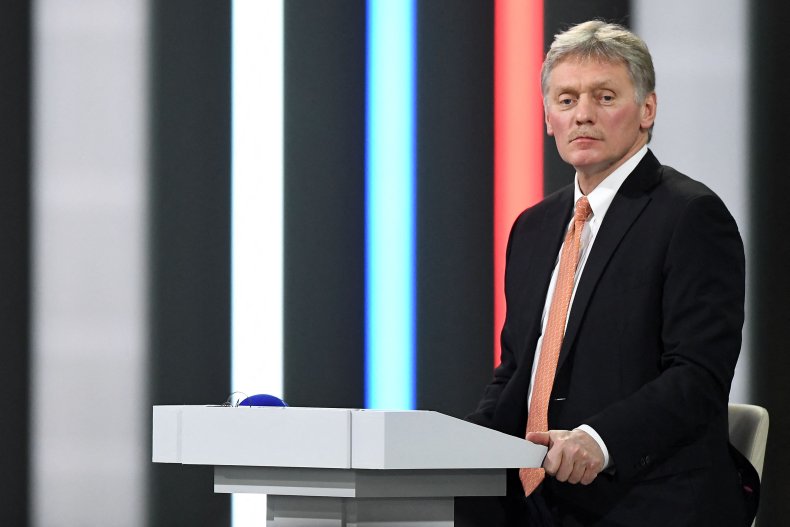 The oligarchs' family members and any significant assets those individuals have will be affected, as well. The sanctions placed upon one affected politician, Igor Shuvalov, will affect his wife Olga, son Evgeny, and daughter Maria. The latter's company will also have sanctions placed on it. Anyone affected will have their overseas visas restricted not only in the United States but throughout the EU as well.
"These oligarchs are known to direct, authorize, fund, significantly support, or carry out malign activities in support of Russia's destabilizing foreign policy," the White House statement said. "In an initial action under this policy, we have taken steps to place visa restrictions on 19 oligarchs and 47 family members and close associates."
The other Russian oligarchs listed in the White House statement are: Nikolai Tokarev, Boris Rotenberg, Arkady Rotenberg, Sergei Chemezov and Alisher Usmanov.
The statement also said that seven Russian media organizations will have full blocking sanctions placed against them: SDN Strategic Culture Foundation, SouthFront, SDN InfoRos, New Eastern Outlook, Oriental Review, United World International and Geopolitical.
"These entities have spread false narratives that advance Russian strategic objectives and falsely justify the Kremlin's activities," the White House said.
Update at 03/03/22, 4:17 p.m. ET: This article was updated with more information.