U.S. Joins Jolie's Call to End Use of Rape in War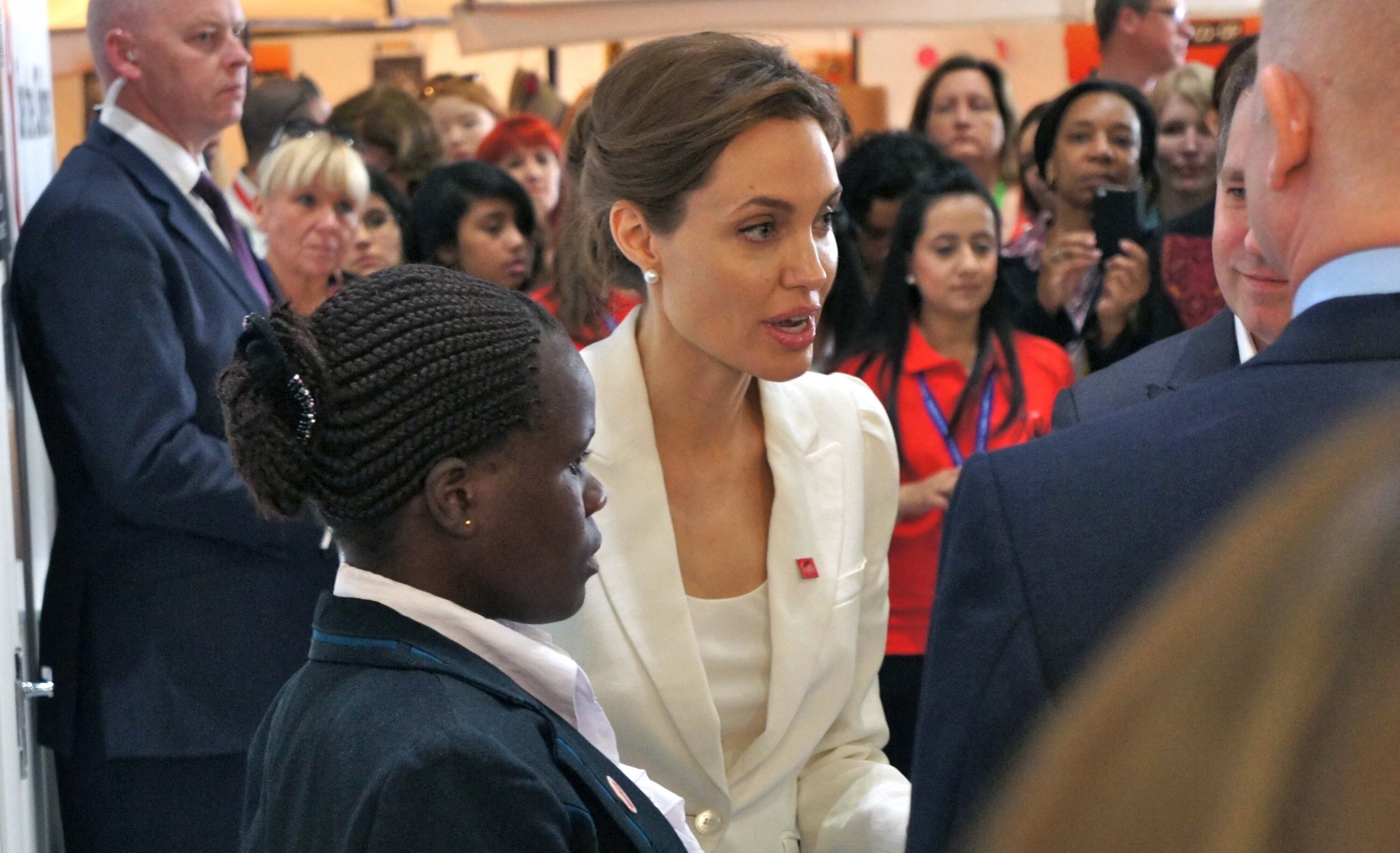 LONDON (Reuters) - U.S. Secretary of State John Kerry joined Hollywood actress Angelina Jolie and the British government on Friday in calling for action to end the use of rape as a weapon of war.
Closing the world's first global summit on sexual violence in conflict, Kerry echoed Jolie and British Foreign Secretary William Hague by demanding concrete steps to ensure those responsible for such crimes were punished, and victims helped.
The four-day conference has received global attention due largely to the involvement of Jolie, special envoy of the U.N. High Commissioner for Refugees (UNHCR), who joined forces with Hague in 2012 to tackle sexual violence in conflict.
Recent shocking cases of violence against women, including the kidnap of 200 Nigerian girls and the rape and murder of two Indian girls, have also focused attention on the summit.
Kerry, who flew into London on Friday, said there was no place in the world for sexual violence as a tool of war.
"It's time for us, in an age where we see enough of chaos, failed and failing states, to write a new norm, one that protects women, girls, men, boys ... from these unspeakable crimes," said Kerry, a war veteran with two daughters.
"Ending the cycle of violence is not just a personal priority, it is a priority .. of the U.S. government and its allies."
Up to 1,200 government ministers and officials, lawyers, activists and survivors from over 120 countries attended the summit, which agreed a new set of international guidelines on how to investigate sex crimes, collect evidence and prosecute.
FOUR GOALS
Punishing those responsible was one of four goals of the summit, which also called for more training for soldiers and peacekeepers to protect women; increased support for victims; and efforts to change global attitudes to the problem.
Last year, Hague and Jolie launched a declaration, now signed by about 150 countries, pledging to end a culture of impunity for sexual violence and provide justice and safety for victims.
Kerry dismissed the idea that sexual violence in war was too ingrained to be eradicated, citing efforts to stop the use of chemical and nuclear weapons as examples of what was possible.
"So when people ask if we can actually outlaw sexual violence in warfare, the answer is a resounding 'yes'," he said.
Hague said the summit's success could only be measured by the impact that practical steps agreed during the week had on the lives of those in conflicts.
"From this summit, we can bring together a whole army from around the globe ... all united with the common vision of ending warzone rape and sexual violence," he said.
Jolie, whose partner Brad Pitt joined her at the summit, said the issue of sexual violence in war was "now firmly on the top table of international diplomacy".
"We will work to ensure it stays there," she told a news conference.