U.S. Joins at Least 15 Other Nations Banning Travel From South Africa After Omicron Emerges
President Joe Biden said Friday his administration will impose travel restrictions from South Africa and seven other nations next week following the emergence of a new COVID-19 variant the World Health Organization (WHO) has begun calling "Omicron."
Administration officials told The New York Times the ban will apply to travelers from Botswana, Eswatini, Lesotho, Malawi, Mozambique, Namibia, South Africa and Zimbabwe.
The U.S. joined more than a dozen other countries in announcing travel bans from the region this week as details about the new virus variant began to emerge. According to CNN, at least 15 other countries had similarly announced travel bans by midday Friday.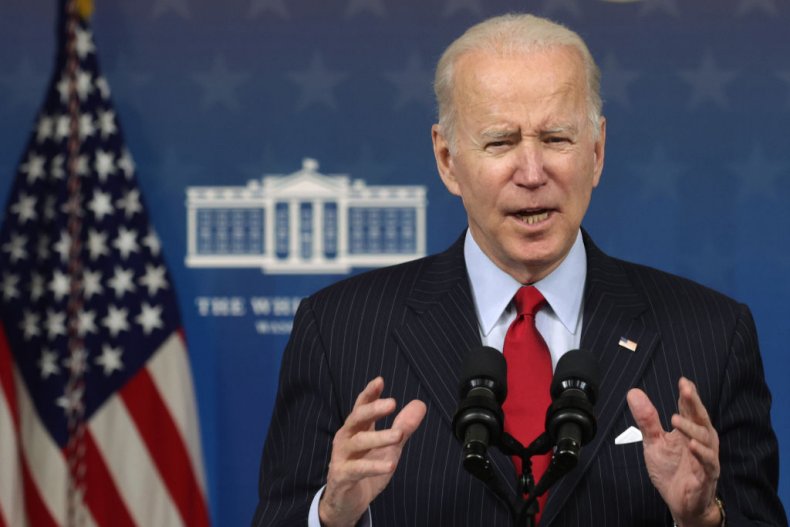 In a Friday statement, Biden said he had been briefed about Omicron by Dr. Anthony Fauci, his chief medical advisor, and other individuals with his administration's virus response team earlier in the day.
"As a precautionary measure until we have more information, I am ordering additional air travel restrictions from South Africa and seven other countries," the president said. "As we move forward, we will continue to be guided by what the science and my medical team advises."
U.S. citizens and legal residents will not be held to the ban but will be required to provide proof of a negative COVID-19 test if they are traveling into the U.S. from the countries listed, administration officials told the Times.
The WHO held a meeting on Friday to discuss the new B.1.1.529 variant, the identification of which officials in South Africa first shared with the international organization on November 24. The first known case of the variant was confirmed in a sample collected on November 9, the WHO said in a Friday news release.
"This variant has a large number of mutations, some of which are concerning," the WHO said. The organization said early evidence about Omicron "suggests an increased risk of reinfection" and added cases of the new variant seemed to be on the rise in "almost all provinces in South Africa."
In his message announcing the South Africa travel ban, Biden said vaccinated Americans should seek out a COVID-19 booster shot if they are eligible and encouraged individuals who have not yet received the vaccine to do so.
The emergence of the new variant "should make clearer than ever why this pandemic will not end until we have global vaccinations," Biden said.
The president concluded his statement with a call for other countries to share their vaccine supplies with nations in need.
Earlier this year, the WHO encouraged all countries to vaccinate at least 40 percent of their populations by the end of 2021. The WHO expressed concern last month that most countries in Africa would not reach that goal. Data compiled by Our World in Data suggested only six countries in Africa had reached that 40 percent threshold by late November, with South Africa not expected to hit the target before the end of the year.
Newsweek reached out to the White House for comment.
Updated 11/26/2021 at 3:08 p.m. ET: This story has been updated with additional information and background.