Maria Butina, Alleged Russian Spy, Denied Bail and Put Under Gag Order by Judge
The Russian gun-rights activist accused of gathering intelligence on the U.S. for Moscow is under a gag order after a judge deemed her lawyer "crossed the line" in media interviews.
This means that the defense for Maria Butina, 29, as well as the prosecutors accusing her of acting as an agent for Russia, must cease speaking publicly about the case.
U.S. District Judge Tanya Chutkan reprimanded both sides for public statements made about the case. She stressed that recent accounts given to the media by Butina's lawyer, Robert Driscoll, including a video of the defendant singing a Disney song, were problematic.
"I'm not sure what on Earth their relevance is to Ms. Butina's risk of flight," Chutkan told Driscoll. The video given to ABC News showed Butina singing the theme song from Beauty and the Beast with the American man she purports is her boyfriend.
Prosecutors have expressed suspicion that the relationship is a mercenary one, something Butina denies. Chutkan insisted however that using the media to prove his point is not appropriate.
"Your work defending your client needs to happen in this courtroom, not on the public airwaves," Chutkan said, according to NPR.
The gag order also impacts prosecutors, after they admitted it was incorrect to accuse Butina of trading sex for access, in what they claim was a misinterpretation of a written conversation Butina had. The judge admitted the mistake left her "dismayed" at the idea that prosecutors had levelled the "rather salacious allegations," based on apparently unreliable information.
"It took me approximately five minutes to read those emails and tell that they were jokes," Chutkan said, supporting an objection that the defense had expressed to the allegation. "It was apparent on its face."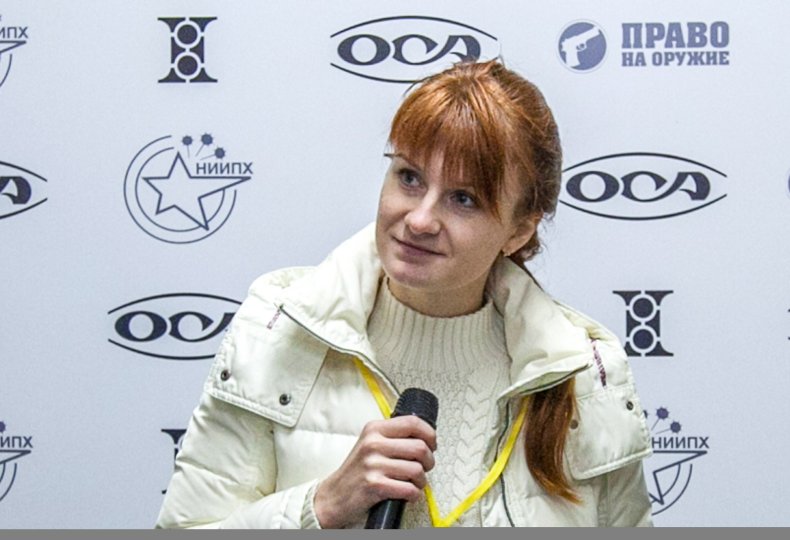 The prosecutors have not backed off from allegations that Butina tried to "advance the agenda of the Russian Federation" in the U.S. and continue to scrutinize her relationship with Paul Erickson, 56, which they suspect was a "duplicitous" effort to obtain connections and influence, using him as cover.
Court documents have shown prosecutors suspect Butina followed the direction of "a high-level official in the Russian government who was previously a member of the legislature of the Russian Federation and later became a top official at the Russian Central Bank."
Butina's case is not related to the ongoing investigation by special counsel Robert Mueller into suspected Russian interference in the U.S. presidential election in 2016.