President Donald Trump's controversial pick to lead the United Nations migration agency has been rejected, despite historic U.S. control of the body.
Ken Isaacs, an executive with the Christian charity Samaritan's Purse, failed to move on after three rounds of voting on Friday, Agence France-Presse reported. Portugal's Antonio Vitorino, a politician and former EU commissioner, was elected to be the next director general of the organization.
Leaving the voting, Senegalese diplomat Youssoupha Ndiaye, proclaimed, "The American is out," according to Politico.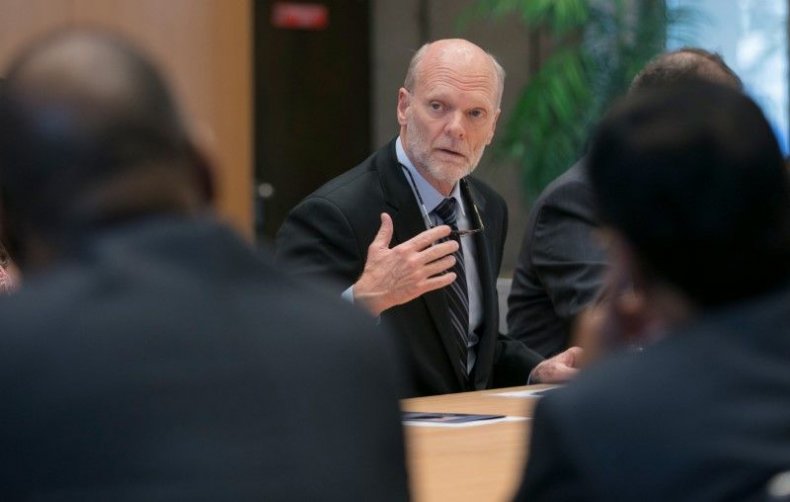 The International Organization for Migration (IOM) decision comes at a time when U.S. immigration practices face national and international scrutiny, as controversial border practices have seen thousands of children forcibly separated from their parents. Additionally, Trump's highly contested ban on travelers from several Muslim-majority countries was upheld by the Supreme Court this week, in a 5-4 decision.
Critics argue that the executive order amounts to denying people entrance to the U.S. based on religious beliefs. During his presidential campaign, Trump called for a "total and complete shutdown of Muslims entering the United States." His administration has since insisted the travel ban is not based on religion.
Isaacs himself drew controversy in the lead-up to the IOM vote, as previous Twitter comments disparaging Muslims and refugees were reported. After a 2016 attack in Nice, France, Issacs tweeted: "Islam is not peaceful." He's published several other tweets that classify Islam as an inherently violent religion and suggested refugees threaten security.
In March of last year, the U.S. also announced it had withdrawn from a U.N. pact to coordinate and improve international migration and refugee issues. The nonbinding agreement includes declarations to protect migrants, encourage migrant integration and develop guidelines on the treatment of vulnerable migrants, as well as strengthen global governance of migration.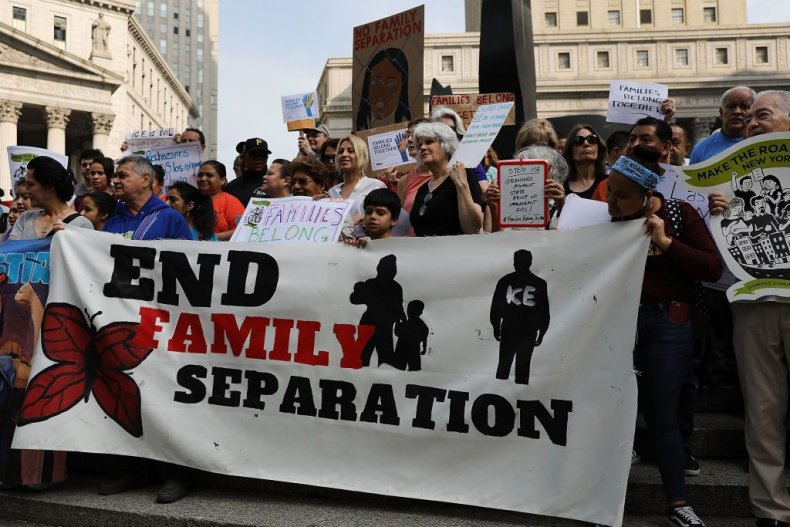 Although Isaacs insisted he would operate independently from the Trump administration, he had appeared to defend U.S. border policies and had failed to distance himself from his comments criticizing Muslims and refugees. Prior to the vote, Jeremy Konyndyk, who previously served as a head of U.S. foreign disaster assistance, told Reuters that the IOM was facing a tough decision.
"Do they risk angering the Trump administration by rejecting its preferred candidate, or risk validating Trump's migration agenda by putting a Trump nominee in charge of IOM at the very moment his administration is attacking asylum in the U.S.?" Konyndyk said.
Since the creation of the International Organization for Migration (IOM) in 1951, the U.S. has maintained the director general post, with the exception of the period between 1961 and 1969 when Dutch national Bastiaan W. Haveman led the agency. The agency has 169 member states as of 2018, and eight observer states.