Putin Trolls U.S. Kremlin List, Saying He Feels Insulted to Be Left Out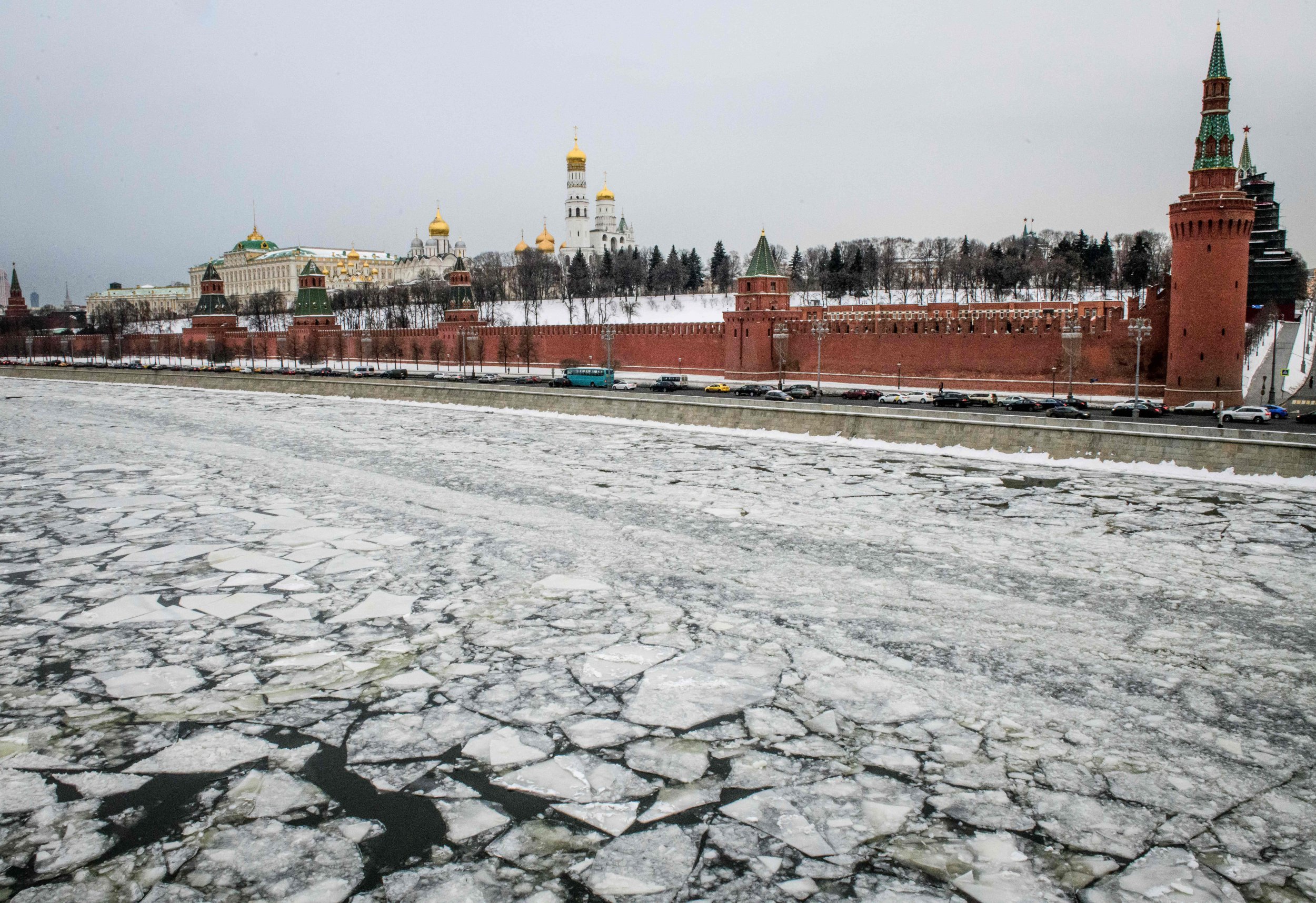 Russian President Vladimir Putin feels affronted by the U.S.'s new "Kremlin list"—but only because he was not included on it.
The list, drafted by the U.S. Treasury Department, comprises names of 210 influential people believed to be close to Putin.
Putin joked that he found it "insulting" that the new document, intended as a measure of punishing Russia for alleged meddling in the 2016 presidential election, had left him out. He also said the Kremlin had been anticipating the report, and had made preparations to respond with "serious" actions, but would not do so yet, state news agency Itar-Tass reported.
The list of Russian officials, published shortly before midnight on Tuesday morning, is split into a group of 114 senior Russian political figures and 96 "oligarchs" who have allegedly amassed wealth thanks to links with Putin.
"The publication is rather unprecedented," Putin's spokesman, Dmitry Peskov, whose name appears on the list alongside 42 other Kremlin aides, said Tuesday. The report also includes 31 cabinet ministers fronted by Prime Minister Dmitry Medvedev and Foreign Minister Sergei Lavrov, as well as intelligence officials and parliamentarians.
Read more: Trump refuses to impose new sanctions on Russia
Peskov acknowledged that Russia must analyze the document before deciding on its response but said its release to the public: "will [likely] deal potential damage to the image and reputation of our enterprises and businessmen and members of the leadership," state news agency RIA Novosti reported.
The officials on the list have been "declared de facto enemies of the state in the U.S.," Peskov added.
What, if any, consequences would befall the people on this list is not clear, as the report prescribes no punishment for their alleged association with Putin. To the chagrin of some U.S. lawmakers, the Treasury published the report shortly before its midnight deadline, but said it would not be imposing any new sanctions.
Its last minute release was a requirement from Congress, where lawmakers have sought to ensure that President Donald Trump's personal attitude toward Putin does not lead to him dropping existing sanctions on the country. Last year, by near-unanimous agreement, both houses voted to codify sanctions imposed in the aftermath of the conflict in Ukraine and the subsequent allegations of Russian meddling in the 2016 U.S. election. The bill included a hardening of sanctions in some respects and Trump reluctantly signed it in August.
According to the U.S. State Department, however, new sanctions will not immediately follow the publication of the report at this point.
"Since the enactment of the... legislation, we estimate that foreign governments have abandoned planned or announced purchases of several billion dollars in Russian defense acquisitions," State Department spokeswoman Heather Nauert said in a statement. "From that perspective, if the law is working, sanctions on specific entities or individuals will not need to be imposed because the legislation is, in fact, serving as a deterrent."
"This is much ado about nothing," said Michael McFaul, a former U.S. Ambassador to Russia, noting that the report contains no new information, but drew names "from publicly available sources," in quotes reported by Bloomberg. Some have pointed out that the list of "oligarchs" overlaps with media rankings of Russia's wealthiest entrepreneurs.