Video Shows U.S. F-35 Stealth Fighter Jets Landing on American Pacific Warship For First Time
F-35 stealth fighters have landed on a Navy ship in the Pacific for the first time as the U.S. beefs up its military presence in the region in a warning to China and North Korea.
A detachment of F-35B Lightning IIs—the naval variant of the warplane which allows vertical landing and take-off—landed aboard the amphibious assault ship USS Wasp on Sunday and Monday, Stars and Stripes reported.
The location of the Wasp and the exact number of fighters involved was not disclosed, but a U.S. Navy press release said the "historic deployment" marked a new era of "up-gunned" naval capability.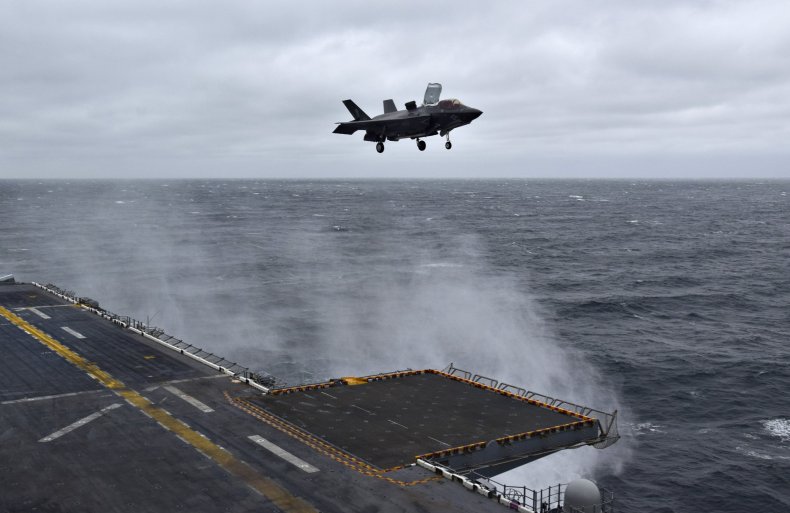 The fifth-generation stealth fighters have both air superiority and ground attack capabilities, and could be used for precision strikes inland, supporting Marines coming ashore and providing air defense for naval ships.
"Pairing F-35B Lightning IIs with the Wasp represents one of the most significant leaps in warfighting capability for the Navy-Marine Corps team in our lifetime," Rear Adm. Brad Cooper, Task Force 76 commander, said in a statement. "This fifth generation stealth jet is extremely versatile and will greatly enhance and expand our operational capabilities."
The Navy said that, following the completion of pilot qualification flights over the coming week, the F-35Bs will deploy aboard the Wasp for full operations in the Indo-Pacific region. They will be joined by 2,300 Marines from the 31st Marine Expeditionary Unit (MEU), who are based in Okinawa, Japan.
"This is a historic deployment," Col. Tye Wallace, 31st MEU commander, said in the statement. "The F-35B is the most capable aircraft ever to support a Marine rifleman on the ground."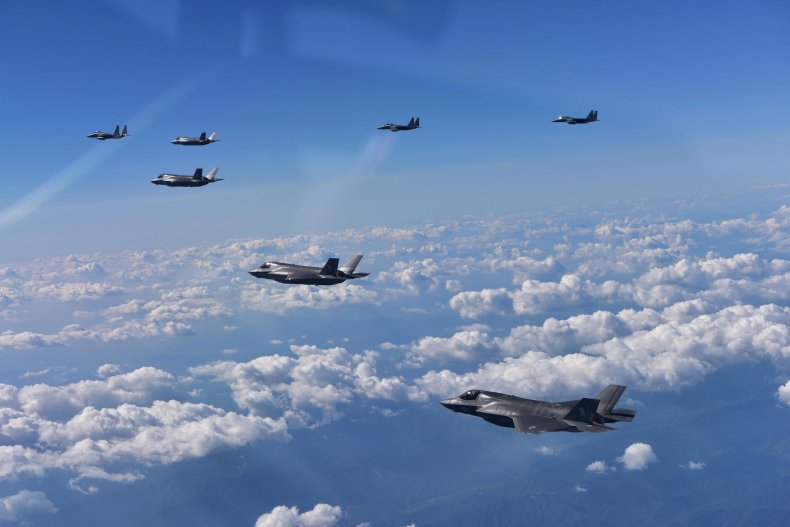 The U.S. has been asserting itself in the Pacific region in response to Chinese military build up and North Korean nuclear brinkmanship. Naval patrols have been used as a warning to China, which has embarked on a massive project to create militarized artificial islands to support its territorial claims in the South China Sea.
In another demonstration of the U.S. Navy's reach, the USS Carl Vinson nuclear-powered aircraft carrier visited the Vietnamese port of Danang on Monday. The visit of the ship and its 6,000 crew members was the first of an American carrier since the end of the Vietnam War.
President Barack Obama announced increased U.S. focus on the region in 2011, when he said, "Asia will largely define whether the century ahead will be marked by conflict or cooperation, needless suffering or human progress."