U.S.' Largest Health Insurer Reports $6.7B In Profits Amid COVID, As N.Y. Cuts State Rates
The largest health insurer in the U.S. doubled its gains from the same timeframe last year amid the coronavirus pandemic, as New York officials announced they would drastically cut state insurers' requested rates.
UnitedHealth Group reported in July its profits from the year's second quarter totaled $6.7 billion, a 97 percent increase in revenue reported during the same three month period in 2019.
Operating earnings drastically increased because of the "temporary impact of deferred care, net of COVID-19 treatment costs and the initial impact of a decelerating economy," according to a company press release. United added that it does expect to pay $1 billion back in rebates in the future.
The increase could be at odds with state insurers in New York, who asked the state in June for rates to be increased by an average of 11.7 percent, Syracuse.com reported. Instead, health insurers received an average increase of 1.8 percent, which will apply to 2021 individual and small group insurance plans.
The New York Health Plan Association, an industry trade group, slammed state officials' decision to minimally increase rates. The approved 2021 rates "do not reflect the potential costs of testing, diagnosis and treatment for COVID-19 or fully recognize the cost of services deferred until 2021."
This is the lowest increase for individual health plans in a decade, according to New York's Department of Financial Services.
One reason for state officials' decision -- and for the drastic increase in United's profit margins -- could be that many hospitals and doctors' offices paused elective surgeries and treatments in an effort to mitigate the spread of coronavirus, The New York Times reported. Some Americans have largely avoided seeking medical attention in an attempt to avoid catching the virus, making it so that insurance companies don't have to dole out as much in rebates.
But customers are still paying their monthly premiums to insurance companies, without the companies having to pay as much in care costs, The Guardian reported. And while the Affordable Care Act limits the amount of profit an insurance company can take in, groups like United are continuing to thrive at a time when other businesses in the health community, like rural hospitals, are struggling to remain open.
The Affordable Care Act mandates that insurance companies are allowed to keep only 15 to 20 percent of what they collect in premiums as profit and to use for covering overhead costs, with excess funds getting paid back to customers within three years.
United says it is using this increase in profits to help their customers, as well as hospitals and doctors, recover from economic fallout caused by the pandemic.
In its press release, United touted the $1.5 billion it provided in direct customer and consumer support through "premium credits, cost-sharing waivers and other efforts," and the nearly $2 billion it paid care providers in "needed liquidity for the health system." United, along with other major health insurers, have also pledged to cover the costs of COVID-19 testing and treatment.
"We moved swiftly to assist the people we serve and their care providers, including the provision of $3.5 billion in proactive voluntary customer assistance and accelerated care provider funding," David Wichmann, UnitedHealth Group CEO, said in the release. "We remain committed to taking further actions to address any future imbalances as a result of the pandemic."
The company added it expects profits acquired this year to be offset in the quarters ahead once the economy balances out and through the costly assistance measures it has pledged to provide.
Newsweek contacted United for further comment, but did not hear back in time for publication.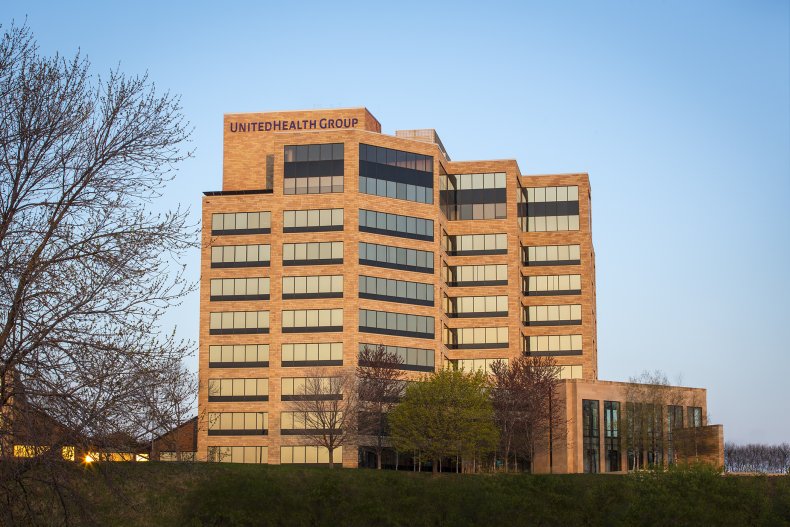 United is not the only major U.S. insurance company to reap huge profits this quarter. Anthem, another company, saw its profits increase to $2.3 billion, more than double the $1.1 billion earned last year in the same three-month period. Humana's earnings were $1.8 billion for the quarter, compared to $940 million in 2019.
The House Committee on Energy & Commerce announced last week it would investigate health insurance companies, seeking information on their practices amid the coronavirus pandemic, according to a press release. The lawmakers opened the probe following reports that many of these companies are seeing record profit margins during the pandemic.
Committee members sent letters Thursday to nine health and dental insurance companies expressing their concerns.
"These developments raise important questions about the extent to which the insurance industry may be profiting off the pandemic while simultaneously taking action to reduce access to free COVID-19 testing," committee leaders wrote in the letter.
"In some cases, insurers have doubled their quarterly profits as compared to last year," the letter continued. "It appears these increased profits are largely the result of insurers spending less on consumers' medical benefits during the COVID-19 pandemic."
American's Health Insurance Plans (AHIP), an industry trade group, responded to media reports and the congressional committee's investigation.
"Let us be clear: No one should hesitate to get tested or treated for COVID-19 because of concerns about costs," AHIP President and CEO Matt Eyles wrote in a blog post published August 7. "And our individual and collective actions match our words."