U.S. Lawmakers Accuse IOC of Setting 'Dark Precedent' Over China 2022 Winter Olympics
A bipartisan group of U.S. lawmakers on Friday called on the International Olympic Committee (IOC) to postpone or relocate the scheduled 2022 Winter Olympics in Beijing unless China ends it genocide against the Uyghurs.
In a letter to Thomas Bach, the president of the IOC, the legislators said it would "reflect extremely poorly on the Olympic movement" if it "were to proceed with holding the Olympic Games in a country whose government is committing genocide and crimes against humanity as if nothing were wrong."
"The IOC is on course to set a dark precedent where the behavior of future Olympic host governments is unconstrained by the international spotlight provided by the Olympic Games," the lawmakers, who are members of the Congressional-Executive Commission on China, said.
The letter was signed by Senators Jeff Merkley (D-OR) and Marco Rubio (R-FL), and Representatives Jim McGovern (D-MA) and Christoper Smith (R-NJ). The upcoming Winter Olympics are scheduled to begin in February 2022.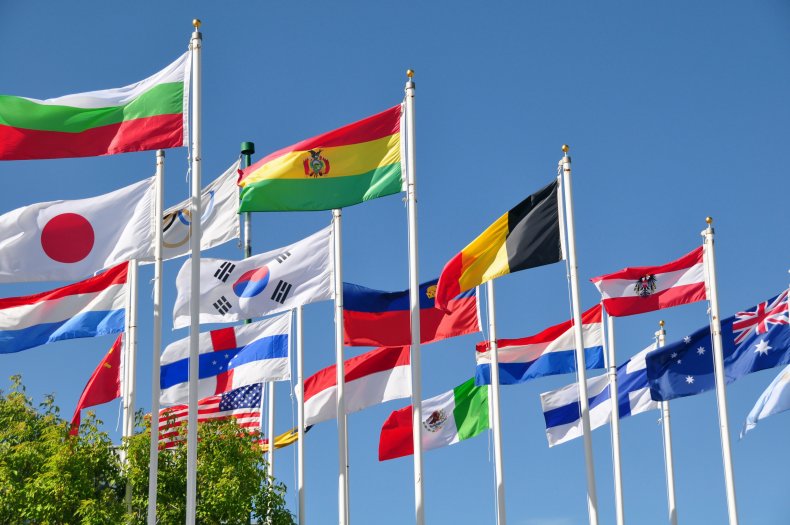 China has been accused of committing human rights violations against the Uyghurs and other Muslim ethnic groups.
Uyghurs have reported being detained in "reeducation camps" in northwest China. Some have claimed to endure beatings, forced labor, and sterilizations at the hands of Chinese officials.
Earlier this week, the Associated Press revealed that China is maintaining what could be the largest detention center in the world. The facility, which the AP reported is currently holding some Uyghurs, has capacity for 10,000 inmates.
In January, the United States became the first country to call the Chinese government's treatment of the Uyghurs "genocide."
The Chinese government has strongly dismissed the claims that it has committed genocide against the Uyghur population, calling such accusations "slanderous attacks" in February, Reuters reported.
In their letter, the U.S. lawmakers asked the IOC to delay the 2022 Games, to give the Chinese government time a "to take concrete steps to end its gross violations of human rights, including genocide and crimes against humanity."
They argued the upcoming Olympics should be moved to a different country unless "fundamental improvements in the human rights situation" are made in the country's Xinjiang region and verified by independent experts.
The IOC did not immediately respond to a request for comment from Newsweek. Neither did the Beijing Organising Committee for the 2022 Olympic and Paralympic games.
In a statement earlier this week, the Beijing Organising Committee said it was planning to deliver a "simple, safe and splendid" Winter Olympics.
It added that that it had set up an international working group on "COVID-19 control" and "set up a special task force with Chinese health authorities for the epidemic control for the Beijing Games."