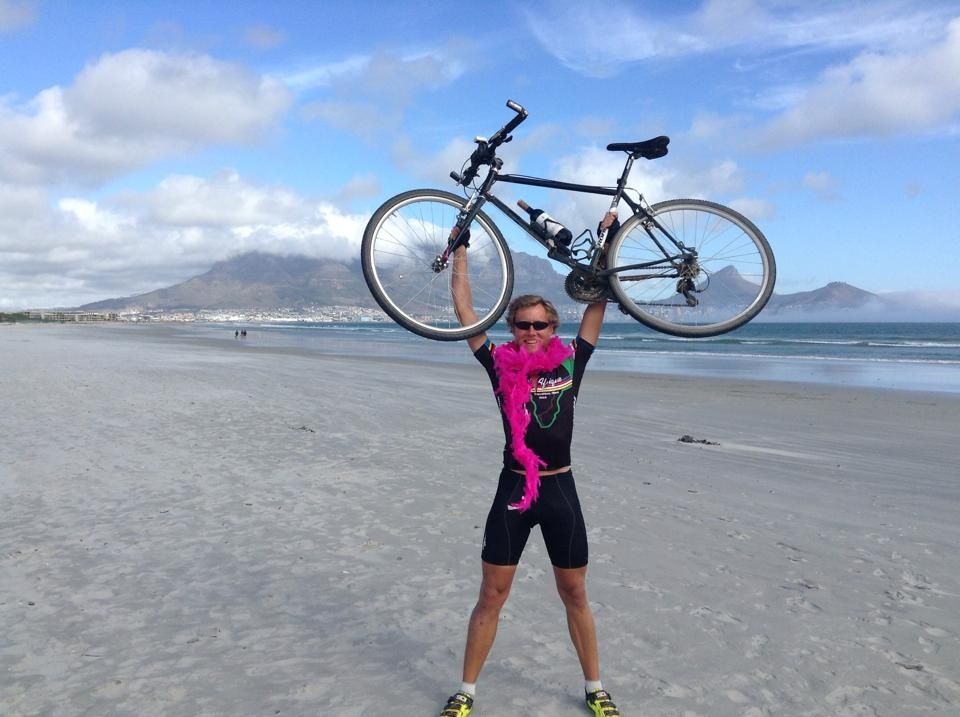 It's hard to imagine cycling the length of the African continent, an arduous journey through diverse and at times, inhospitable landscapes. Now, try imagine the same journey with breaks to meet with groups campaigning for the rights of gays, lesbians, bisexuals and transsexuals on a continent of 54 countries with diverse and at times inhospitable opinions about the rights of those communities.
Lawyer Nate Freeman just finished such a journey, cycling roughly 7,450 miles through 10 countries, from Cairo to Cape Town, stopping only to sleep, meet with LGBT activists and provide blog updates for the website of his nonprofit, Out in Africa Ride. He completed the route—equivalent to cycling between New York and Los Angeles almost three times according to his calculations—over 121 days, finishing in Cape Town on Saturday.
Freeman says he hoped his journey would highlight the fact that Africa "is a hotbed for grassroots LGBT activism."
"There are so many people who are doing excellent work across the continent and their work isn't as widely recognized or known because it's being done in secret in a lot of places," he says. "It's really inspiring."
Freeman, originally from Iowa, was a student leader at the LGBT Litigation Clinic at Yale for a year before clerking for Utah judges Tena Campbell and Robert Shelby. Shelby in 2013 became a hero to same-sex couples after ruling that Utah's 2004 ban on same-sex marriage was unconstitutional. The decision was the first in a series of similar opinions across the U.S. written in the wake of a 2013 Supreme Court ruling allowing for the federal recognition of legally married same-sex couples.
The 32-year-old graduate of Yale Law School decided to embark on his four-month journey through Africa after spending last year clerking for Justice Edwin Cameron at South Africa's Constitutional Court, a man for whom he has "deep admiration," he says. Cameron is well-known for his work on gay rights and HIV/AIDS activism and over the last 15 years has openly discussed his HIV-positive status in an effort to combat the stigma associated with the condition.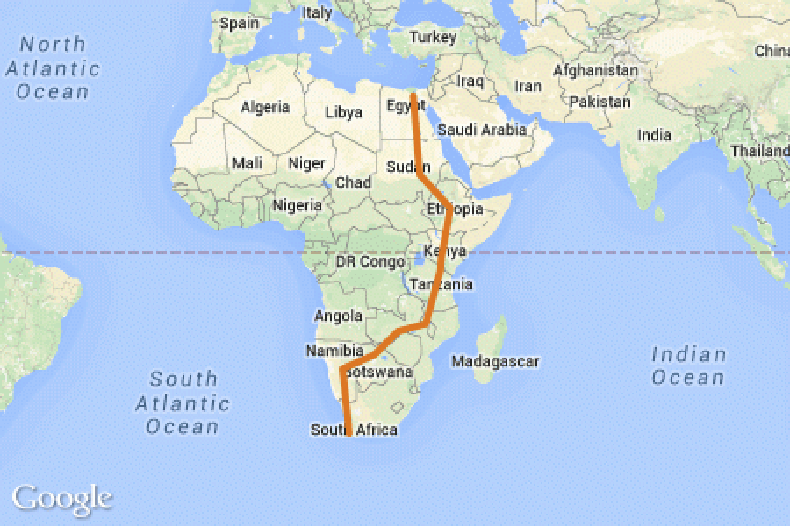 During his time working at the Constitutional Court, Cameron would introduce Freeman to gay rights activists who would call on the judge when they were in Johannesburg. Through meeting Cameron's peers, Freeman was inspired to create a nonprofit that would support the work of African LGBT activists and connect groups across the continent.
South Africa is the only country in Africa that has legalized same-sex marriage, and it is one of the few that constitutionally protects LGBT individuals from discrimination. Despite this, the country still grapples with homophobic violence, including the phenomenon of so-called "corrective rape," in which sexual assault is seen as way to convert lesbians and gay men to heterosexuality.
A majority of countries in Africa have criminalized same-sex acts and homophobia "thrives" on the continent, a report last November by The Advocate stated. Some countries such as Nigeria and Sudan have made homosexuality punishable by death or flogging.
During his journey, Freeman met with a range of activists, some of whom operated out in the open, but many of whom worked covertly. Some meetings were only facilitated by shared whispers that Freeman was in town, such as a dinner with underground activists in Ethiopia. In Kenya, Freeman met with Eric Gatari of the National Gay and Lesbian Human Rights Commission to discuss an ultimately successful case brought by the group to allow the nonprofit to register and operate as a nongovernmental organization. Freeman also connected the commission with a group in Botswana doing similar work. Freeman said he was impressed "with the amount of organization and creativity that's inspiring a lot of these movements in many places."
He was also taken aback by how similar some of the conversations were to what he was having as a gay rights activist in the U.S. "Some of challenges are uniquely African, it's a different consortium of traditional, cultural groups than in the U.S., but so many people were having the same conversations," Freeman said. "I thought, Gosh, we could be back in Utah talking strategy about what's going to happen next.
"More than anything else I came away with sense that people are people everywhere."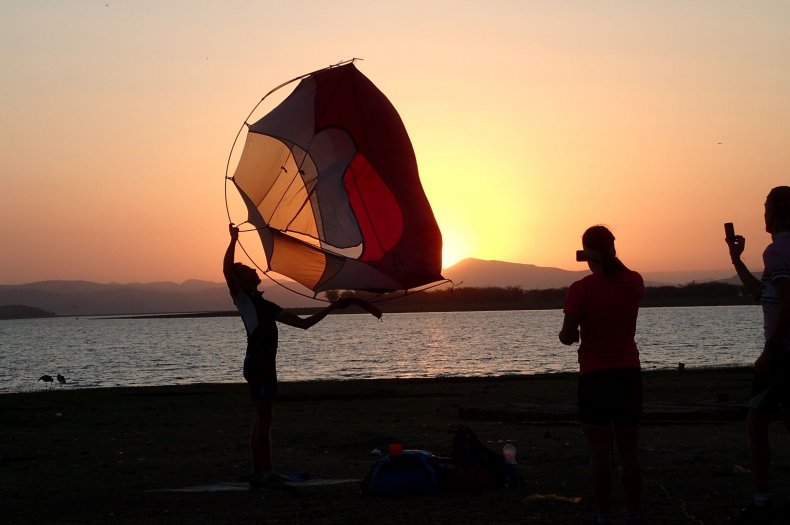 The biggest challenges on the journey were being in remote areas where he was was unable to post blog updates or connect with activists, such as parts of the Sahara desert in Sudan and Egypt and the Kalahari desert in Botswana. Freeman was also joined on the trip by a few people with less-than-receptive attitudes toward his project. He made the journey as part of a premapped route with 31 other cyclists not affiliated to his cause, plus a dozen sectional riders, organized by long-distance cycling company Tour d'Afrique. Among them was an American who "routinely referred to gay people as abominations," Freeman said. "That was kind of a personal challenge."
Out in Africa Ride raised $7,300 over the course of Freeman's ride which it plans to use to support the Gay and Lesbian Network in South Africa, the Human Rights Awareness and Promotion Forum in Uganda and Engender Rights in Zambia, whose director, Paul Kasonkomona, was arrested in 2013 after defending the rights of sexual minorities on television. Now that Freeman's trip is over, the nonprofit is trying to decide whether it should focus on raising money or creating exposure for groups. Both options can be challenging, with some groups experiencing great risk in having their work highlighted, and other groups unable to access foreign funds for their work.
Freeman says many activists expressed hope their work would lead to a greater freedom for the next generation to be in a same-sex relationships if they desired. He paraphrased a conversation with Kasonkomona who said his activism was inspired by his children, saying he couldn't allow for them "to live in a world where they don't have the freedom to make these kinds of choices."