U.S. Leads 15 Airstrikes Against ISIS In Iraq and Syria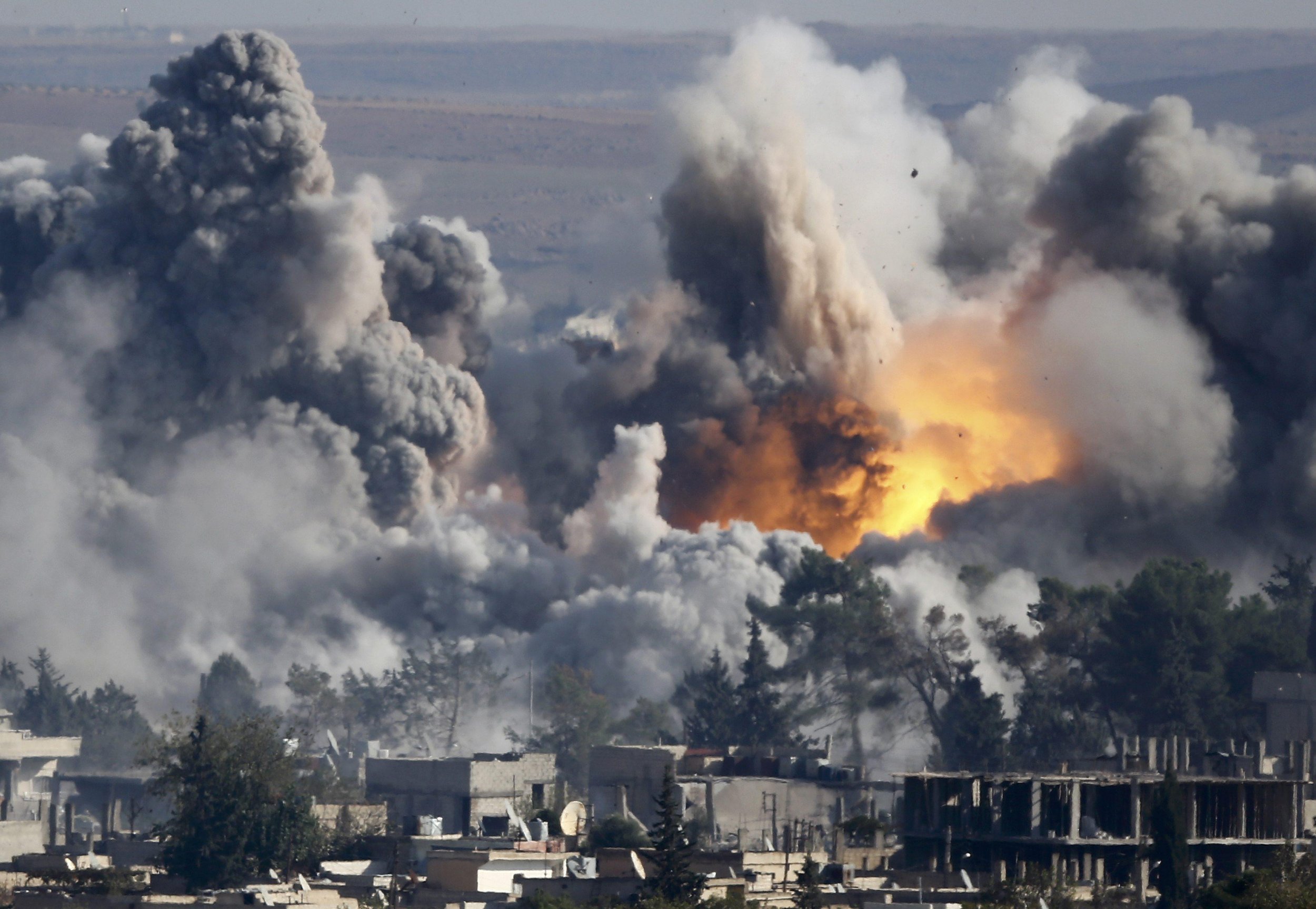 The Combined Joint Task Force announced on Thursday morning that United States and coalition military forces had led 15 airstrikes against the Islamic State (ISIS) in Syria and Iraq. The airstrikes began on Wednesday and lasted for 24 hours.
Five of the strikes targeted the Kobani area, a former ISIS stronghold that coalition forces managed to regain control of in late January. After four months of battle, much of Kobani was left in rubble, and the city still lacks running water and electricity in some areas.
The latest airstrikes targeted the few remaining ISIS holdouts in the city, including two tactical units and eight fighting positions. Also hit were two ISIS-controlled checkpoints. ISIS has used checkpoints to control its territory, effectively barricading citizens inside.
Additional airstrikes took place in al-Hasakah, Mosul, Kirkuk, al-Anbar and other cities. In al-Hasakah, ISIS oil pump jacks were targeted. One of ISIS's most notable streams of revenue is from oil resales. The terrorist group has taken control of some of Iraq and Syria's oil-rich areas and made a nightmare of Libya's once profitable oil fields.
All coalition aircraft returned safely from the strikes. The Task Force declined to comment to Newsweek on how many militants were killed in the airstrikes, saying only that there had been casualties on the ground and that coalition forces were not harmed.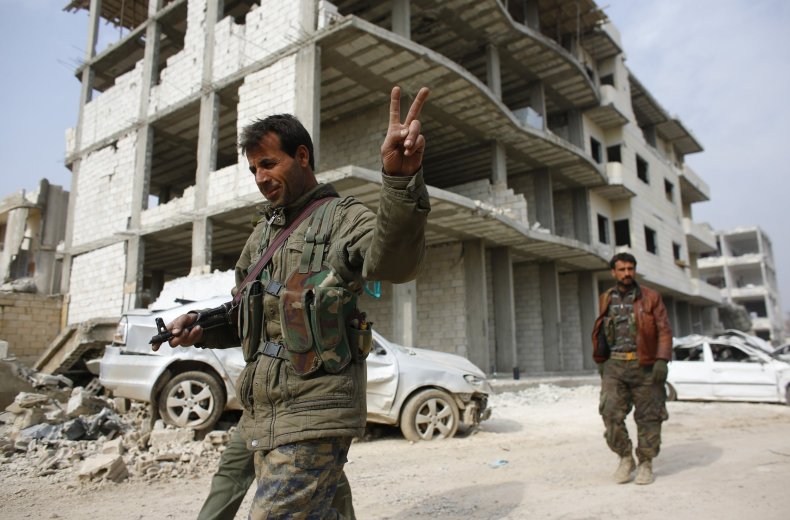 In Focus
Basic utilities, like running water and electricity, are lacking, but those who remained in the town celebrated the victory regardless.
Launch Slideshow

15 PHOTOS